Guide To Buying A Bike Mat
Exercise bikes can permanently dent or scratch the surface of your floors and carpets, both of which are costly to restore and serve as an eyesore. Bike mats help avoid that kind of damage in the first place. They also cancel out noise by absorbing vibrations from the bike.
Name
images
Price
Store
Chili Score
Bottomline
Wahoo KICKR Indoor Bike Mat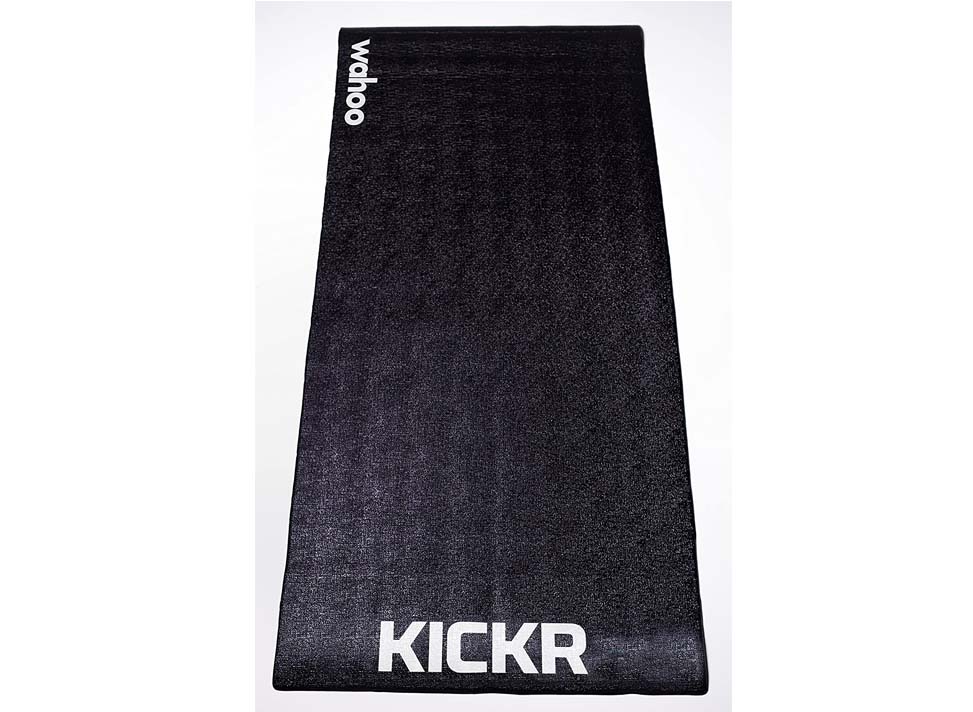 70.00
Best Bike Mat Overall
Kinetic Trainer Mat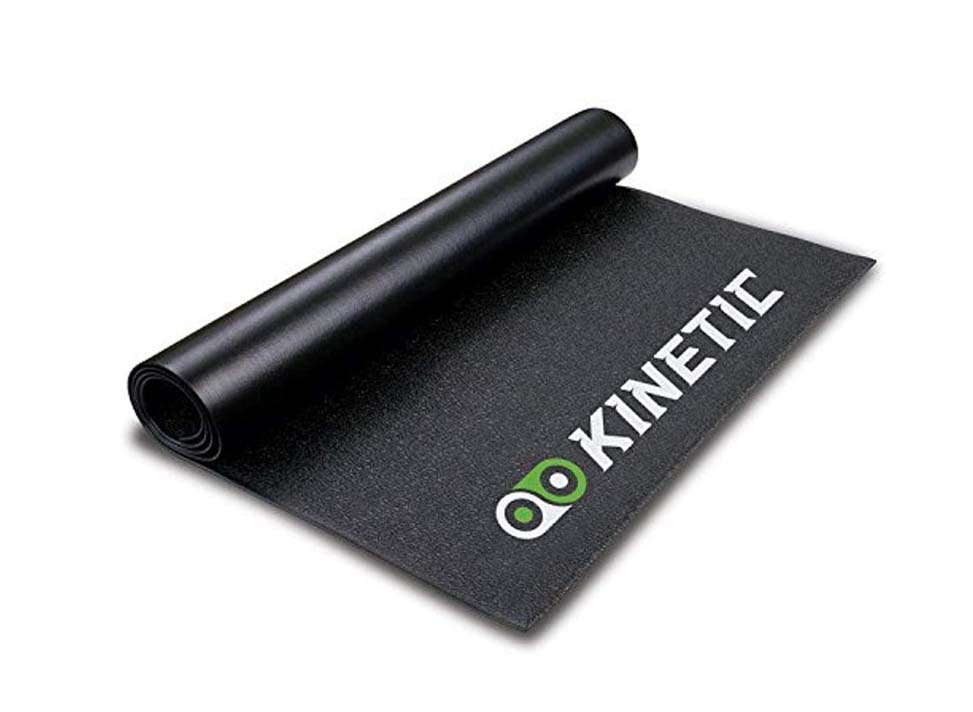 99.99
Best Noise-absorbing Bike Mat
ProSource Fit Treadmill & Exercise Equipment Mats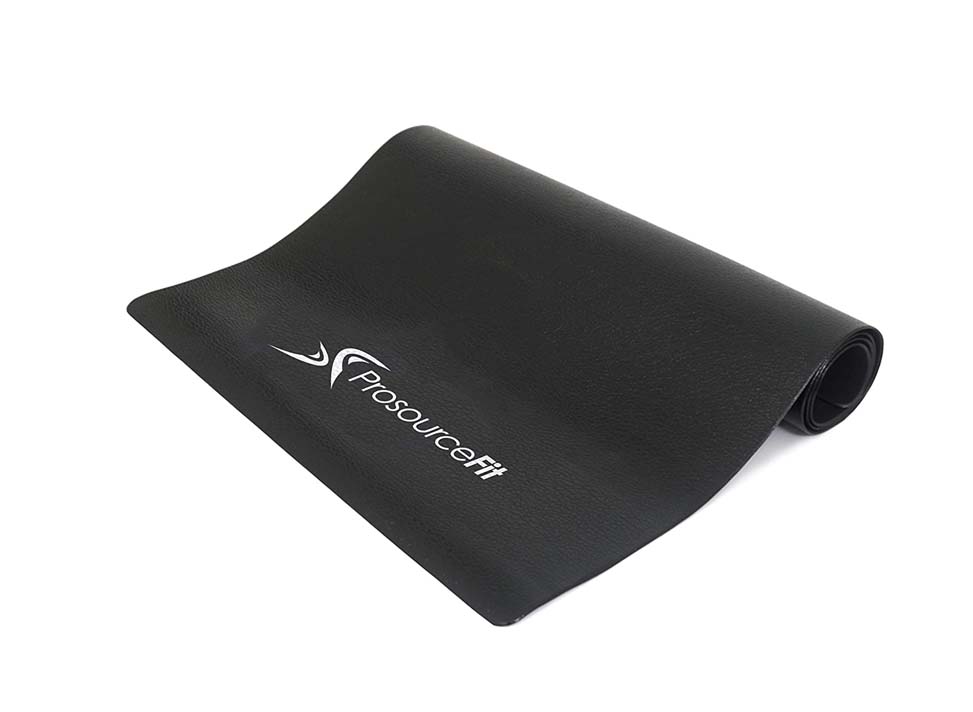 27.99
Best Bike Mat On A Budget
What To Look for
03/02/2021
1
PVC vs. Rubber vs. Foam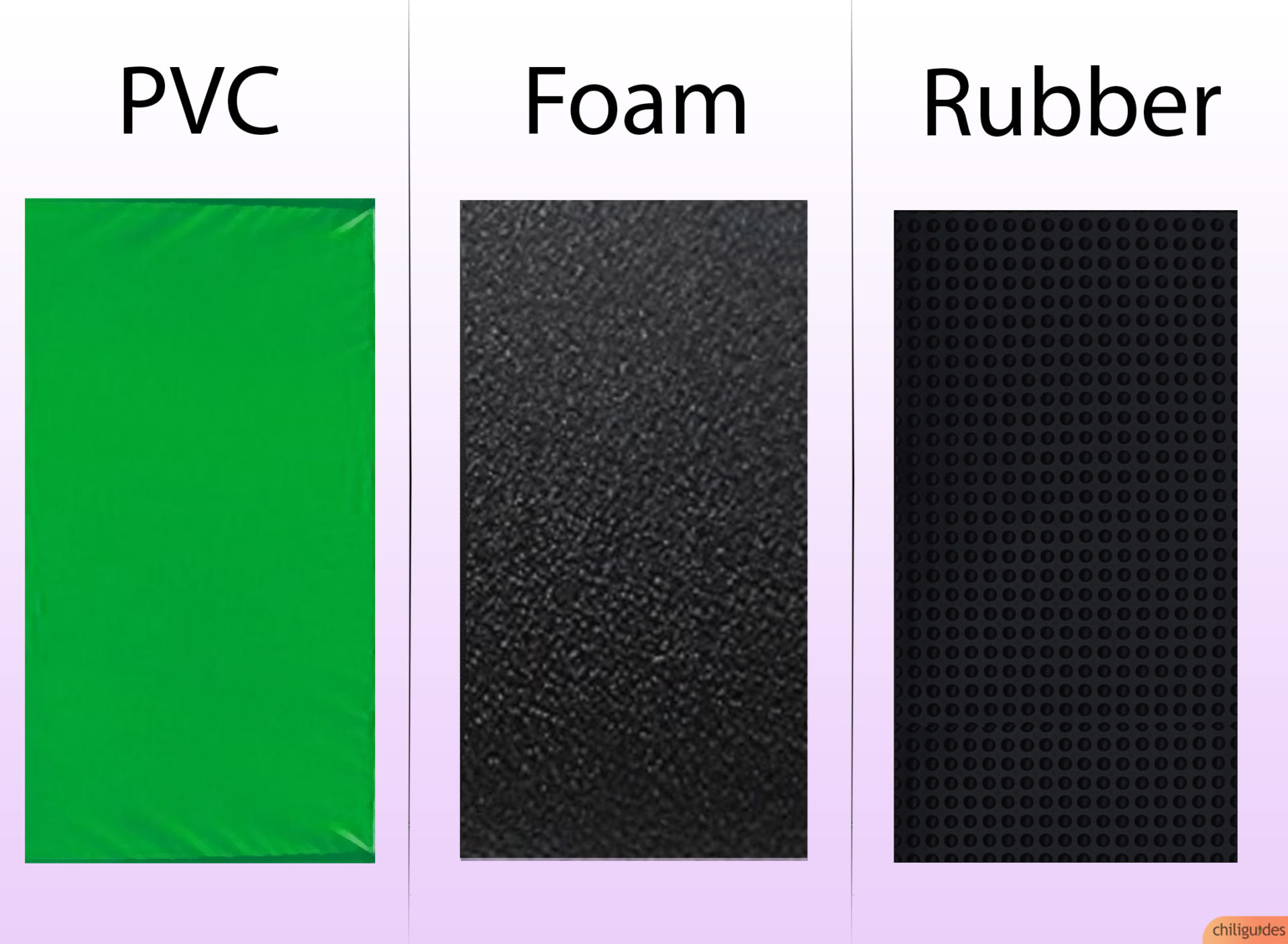 PVC mats are durable and made to withstand long term wear and tear. They're flexible, fire-resistant, and pocket friendly but also difficult to store and might smell like new plastic for the first few weeks.
Rubber mats are also thick and effortless to clean. Furthermore, rubber mats are much easier to store than PVC.
Foam is perfect for absorbing vibrations and protecting hardwood flooring, but it isn't very resistant to dampness.
2
The mat should be big and grippy enough.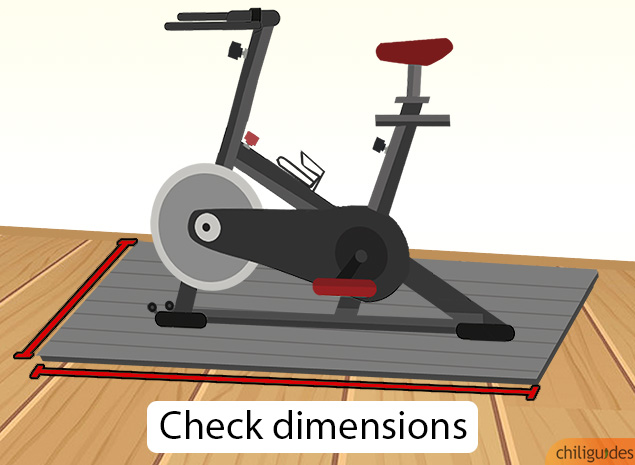 Be exact with your measurements as the mat needs to cover the entire base of the bike. Failing to do so will lead to imbalance and slippage, which is unsafe and uncomfortable.
Finally, ensure the mat has a textured surface and feels a bit sticky so it doesn't slip between the bike and the floor, especially during HIIT.
3
Thick mats are more effective than thin mats.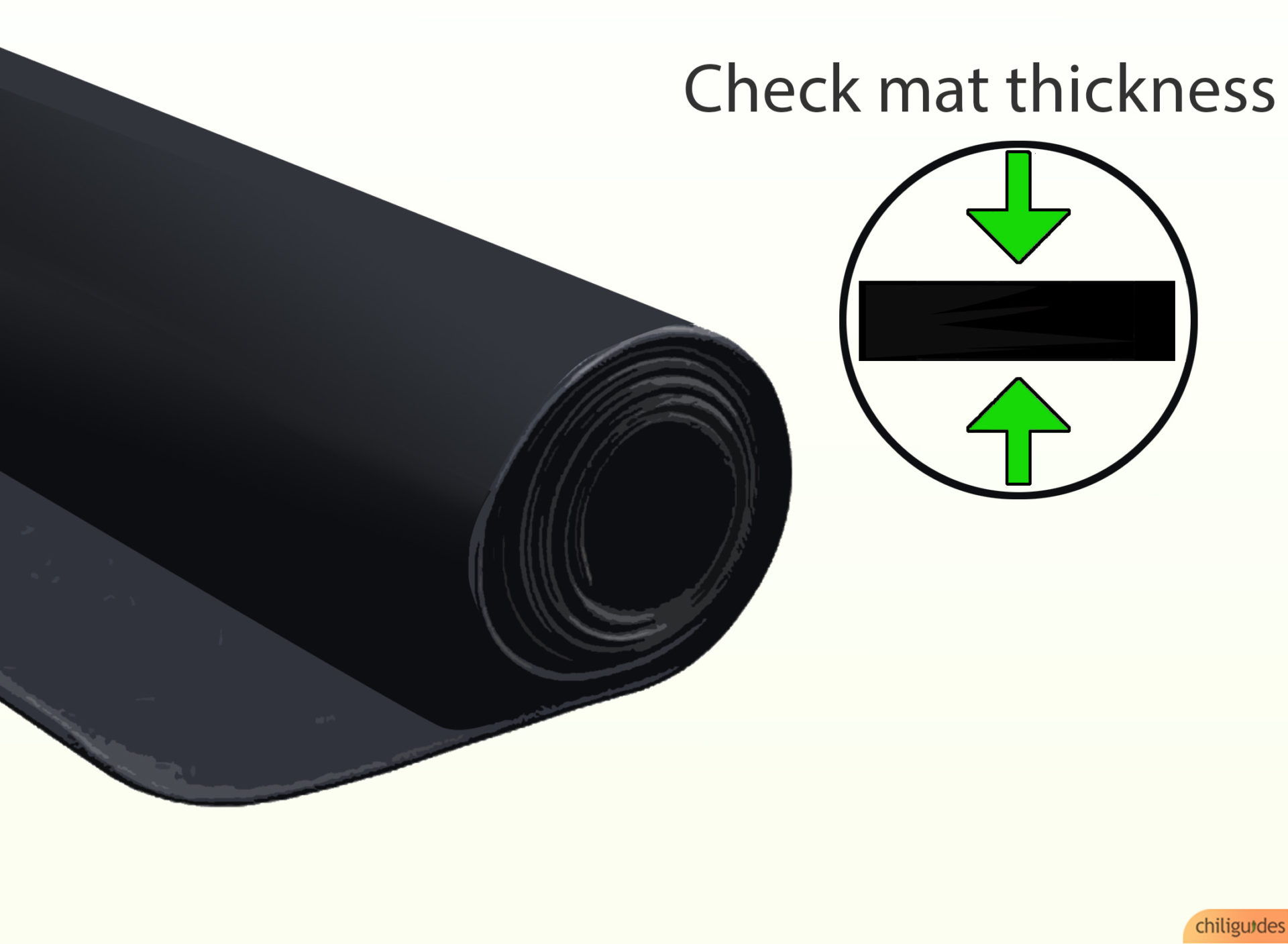 Thicker mats are easy to lay flat, and they absorb vibration, noise, and moisture better than thin mats, but they can be tedious to roll up and store away.
Thinner mats are usually cheaper, easy to fold, and easy stow away as they weigh less. However, thin mats tend to curl up at the edges unless they have something on top of them, which can be disconcerting.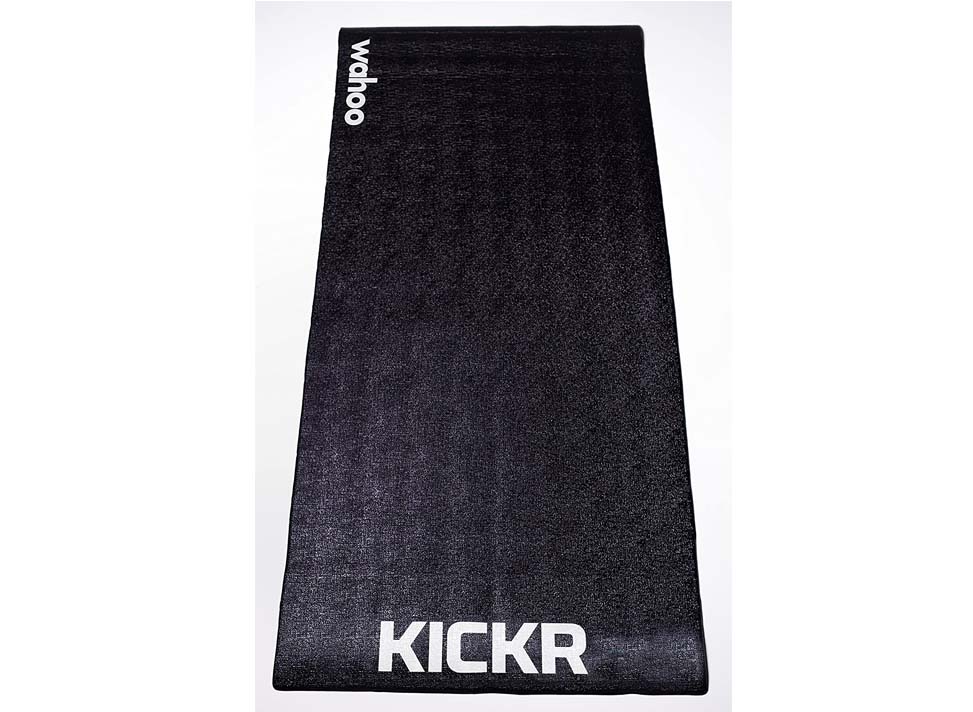 Best Bike Mat Overall
Wahoo KICKR Indoor Bike Mat
Covers adequate space for even the largest bikes
The thickness helps noise elimination
Beveled edges keep it from curling at the edges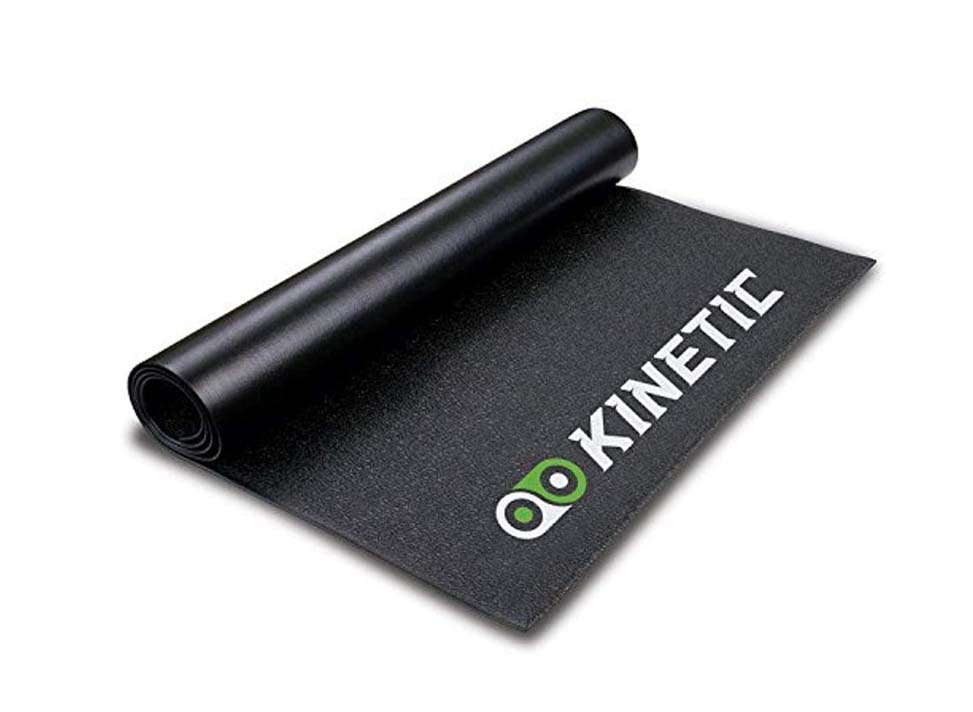 Best Noise-absorbing Bike Mat
Kinetic Trainer Mat
Closed-cell foam cancels noise
Very lightweight for its size
Easy to roll up and store
The smell will take time fading away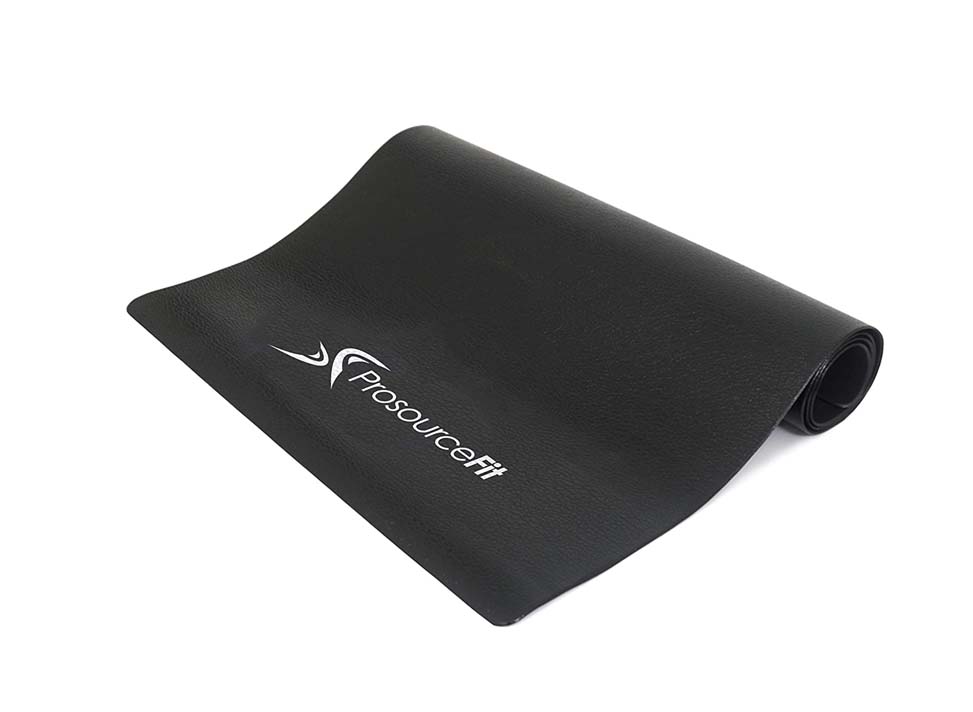 Best Bike Mat On A Budget
ProSource Fit Treadmill & Exercise Equipment Mats
6.5ft x 3ft. Measurement covers a large surface area
Made with durable PVC material
Great value for the price
Does not assist bike stability