The Ultimate Guide To Buying a Stepmill
Stepmills are a relatively new invention in cardio machines. They provide all the general benefits of cardio such as fat loss, reducing the risk of heart disease, improving endurance, etc., along with some additional benefits like strengthening and giving shape to the muscles in your lower body.
Quick Run-Down Of The Best Stepmills
Name
images
Price
Store
Chili Score
Bottomline
StairMaster GAUNTLET Series 8 StepMill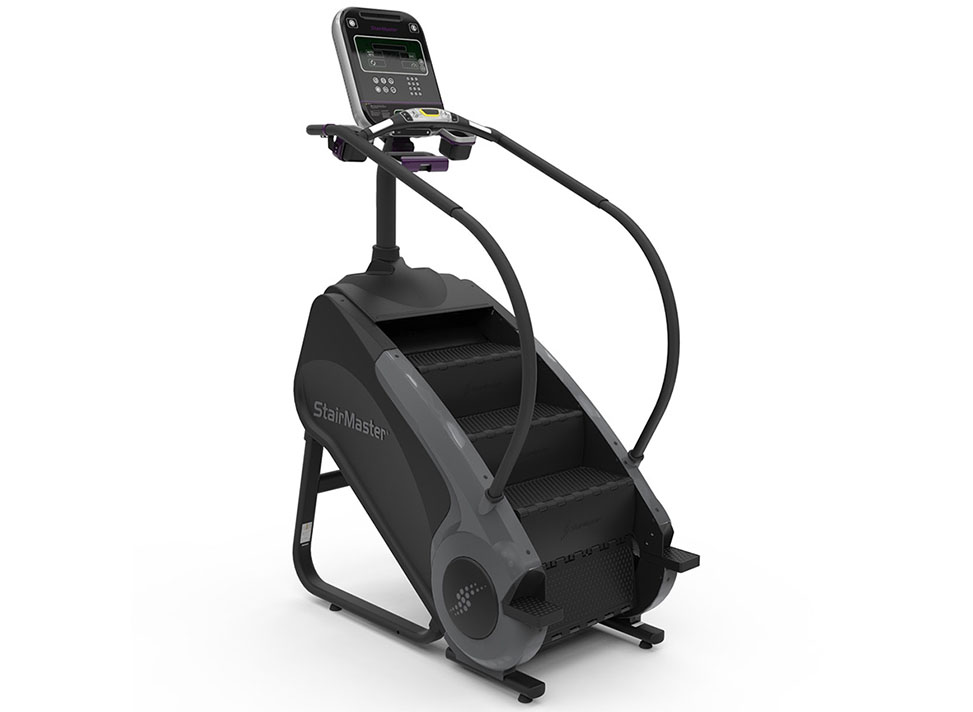 6,135.00
Best High-end Stepmill
StairMaster SM3 StepMill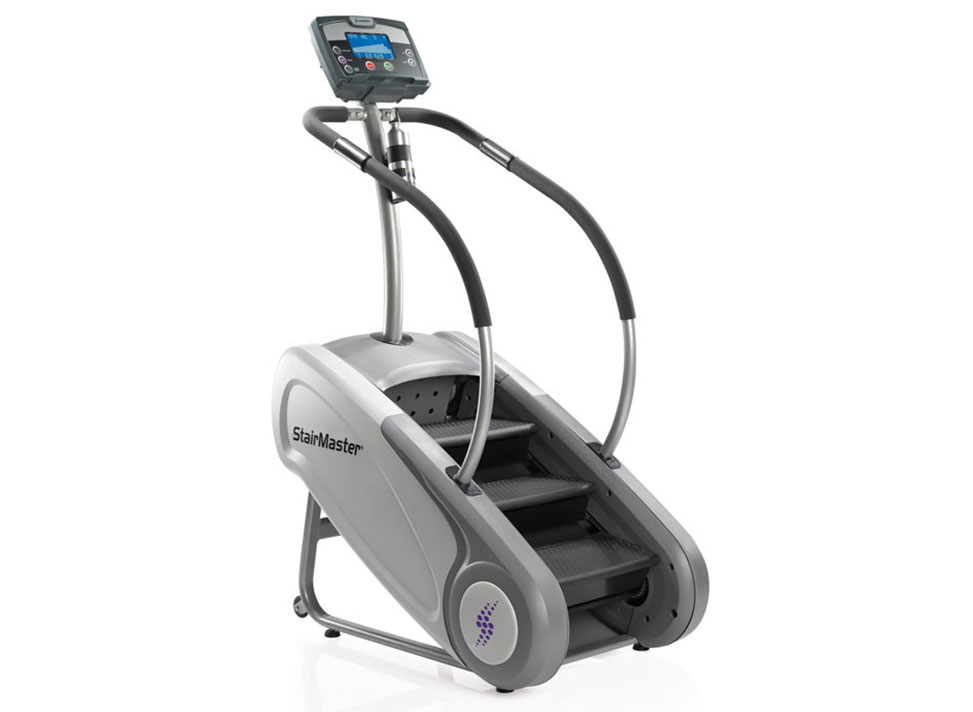 3,799.00
Best Stepmill For Compact Spaces
StairMaster 7000 PT Stepmill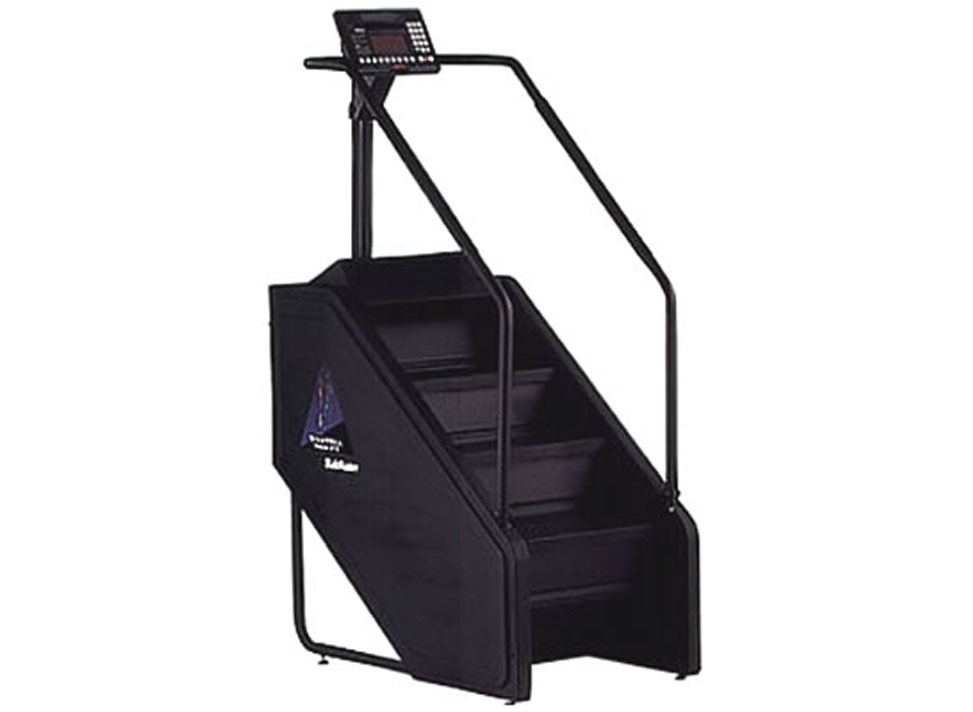 2,900.00
Best Budget Stepmill
Kettler: Montana Stair Stepper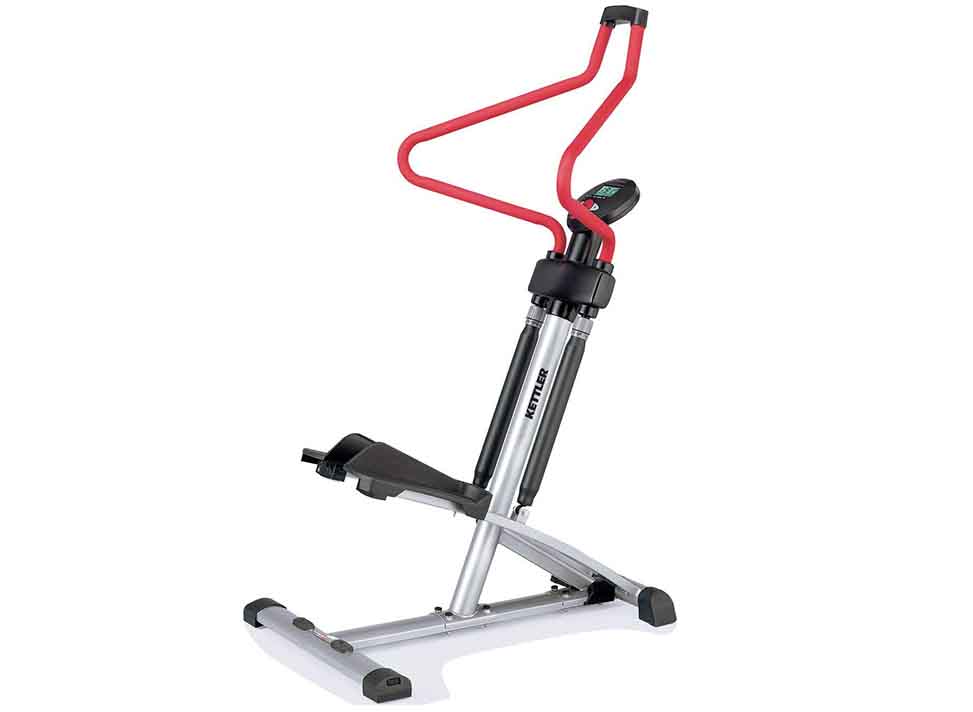 300.00
Best Manual Stepper
Things to know before buying a stepmill
09/03/2020
1
Stepmill vs. Stepper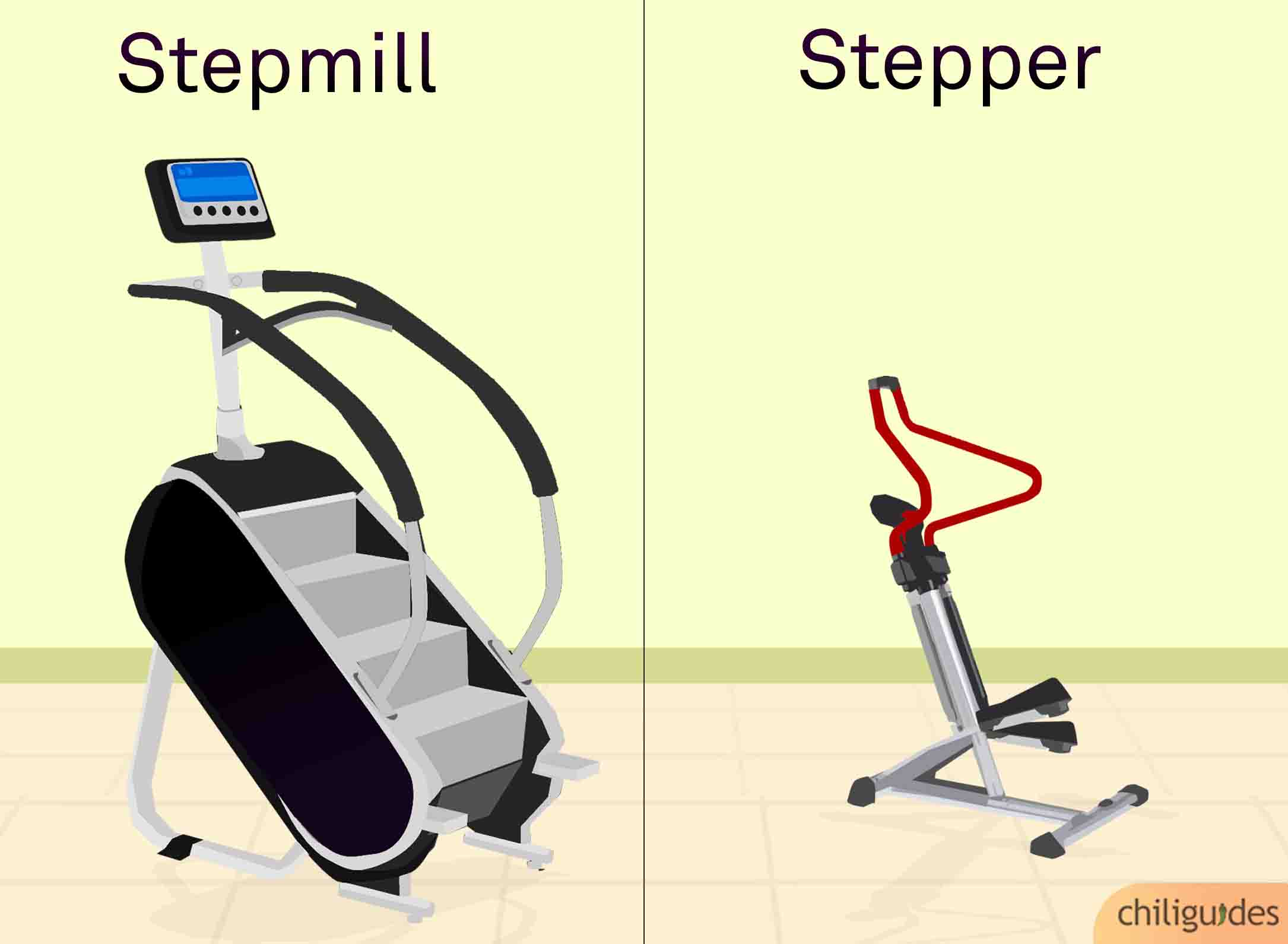 Stepmills are motorized machines designed like actual stairs to replicate the feeling of walking up real steps. Stepmills are not a budget choice and tend to cost a lot to purchase and maintain.
Steppers are manual mechanisms that look like small elliptical machines and use pedals for movement. However, they are quieter than motorized stepmills if that is something you require.
So is a stepmill and a stairmaster the same thing?
Yes, the most iconic Stepmill and stepper ever built have to belong to the Stairmaster brand. Chances are you didnt even know they were called stepmills, just Stairmasters, and rightly so.
They first came into existence in the 1980s when Jim Walker, George Schupp and Lanny Potts came together to give the cardio fitness industry a fresh breath of life when it was limited to just treadmills and aerobics.
The most common argument against stepmills is how is it any different than walking up a flight of stairs, and the answer to that is its not, it coming down the flight of stairs that poses a problem since it puts immense amount of pressure on your knees, and that's the problem a stepmill resolves.
Ever since it has become an integral part of the cardiovascular exercise landscape and can be found in almost every gym around the world.
What's so special about a stepmill?
The main reason for its popularity is the fact that climbing stairs has already been proven to be a beneficial exercise when it comes to maintaining heart health and toning the lower body and the Stepmill brings an unlimited flight of stairs right to your home gym or even your bedroom.
You can work on developing your glutes, hams, calves and quads all the while burning an insane amount of calories.
The benefits of the Stepmill have become so popular that even the firefighters have to pass a gruelling stepmill test to complete their training.
2
Expect to pay at least $2000.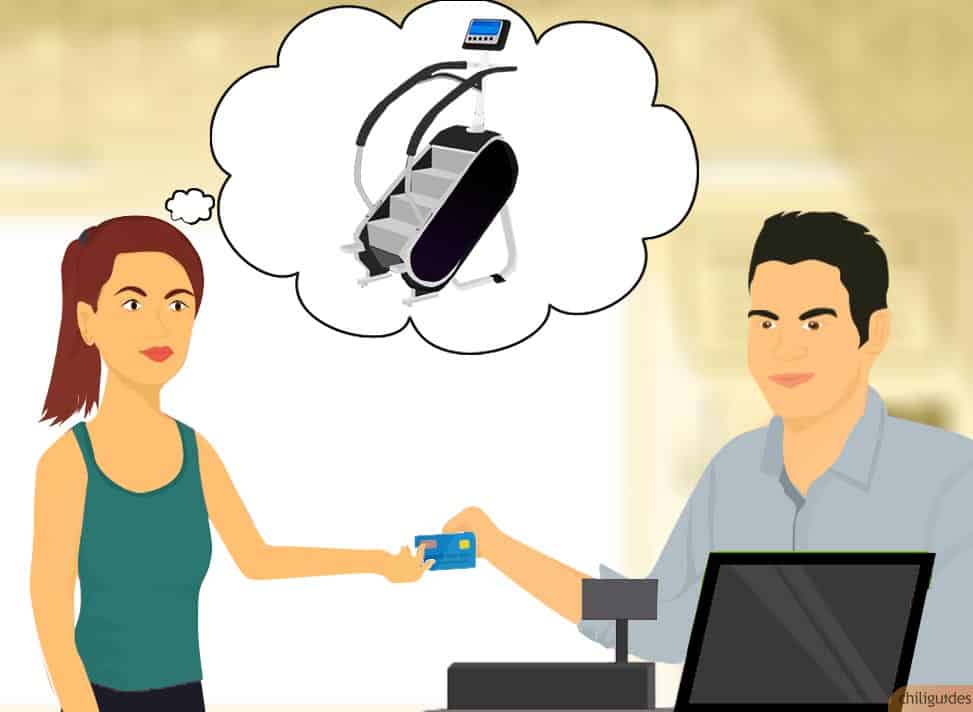 Like most other cardio machines, stepmills come in a wide range of prices. A good quality stepmill will cost you anywhere between $2000 to $7000, depending on features, build material, brand name, etc.
High-end stepmills also come with extended warranty periods, which is useful if you're going to put the machine through heavy use.
Cutting to the chase, buying a stepmill is a costly affair.
A price tag of $2000-$6000 is hard to justify for one piece of equipment, especially when people have set up entire home gyms for less.
But the question is, in spite of such hefty amounts, why are these machines so popular?
And the answer to that is because no other piece of equipment can replicate the working of a stepmill.
You can go ahead and compare them to ellipticals and treadmills, but each of these differ in their application.
Stepmills vs Ellipticals
Ellipticals are cardio machines just like stepmills and help you burn an insane amount of calories in a short period of time.
But that is all they do.
They can help you burn those stubborn pockets of fats that seem to linger around forever but don't exactly help you gain muscle.
In fact, while performing high-intensity workouts, you might lose lean muscle mass over a period of time, leading to counterintuitive results if you want to "tone" your lower body.
Also, since the stride and pedal length is fixed, your body gets used to your elliptical workout, further slowing down the results.
Stepmills vs Treadmills
Comparing the treadmill to the stepmill next, treadmills have been around for quite some time now and are usually a go-to for cardio workouts.
Taking nothing away from the benefits of a treadmill, running on one can be damaging to your knees. Also, not everyone can run on treadmills, especially people struggling with obesity.
Climbing stairs is much safer if you're obese or highly overweight. With stepmills, you can manipulate the speed and height of each step, making for a more tailored workout.
A stepmill also helps you add an element of resistance training to your cardio workouts, which not only helps you burn fat but also develops your quads, hamstrings, and glutes.
3
Stepmills need a high ceiling.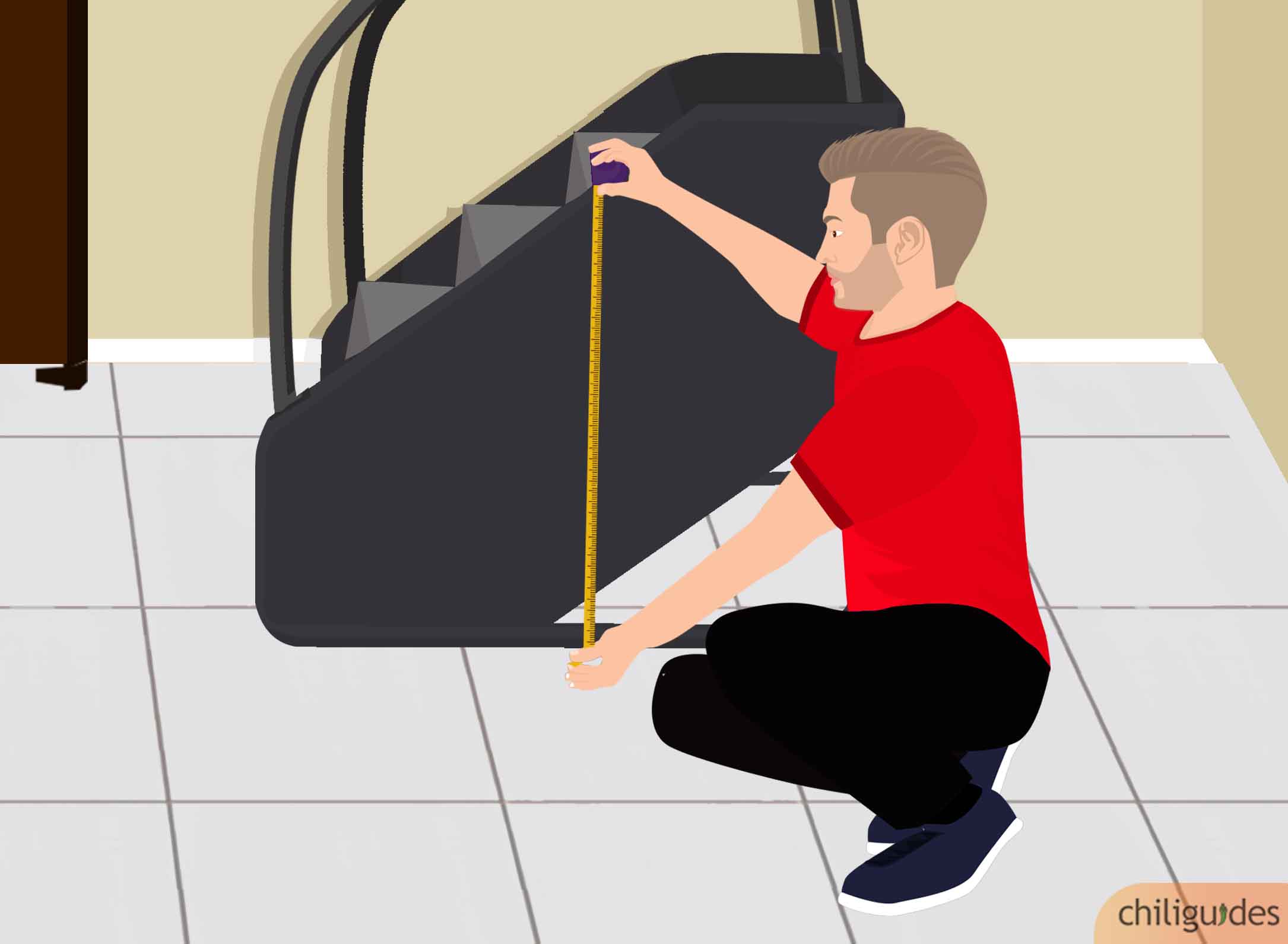 Stepmills occupy a substantial amount of floor space and can elevate you up to 3 feet off the ground, so they also require a high ceiling.

To be sure the ceiling is high enough, measure the height of the highest step on the machine and add your height to it. Ideally, your ceiling should be at least 6-7 inches higher than your elevated height
What to do if you have a confined workout space and a tight budget
If you're running short on space, a stepper will the most suitable and economical choice. For instance, the Kettler: Montana Stair Stepper mentioned on the list below costs just $300 which is at least 10x cheaper than the stepmills.
It measures around 60 x 29 x 37 inches in Length x Width x Height and weighs 71lbs.
Coming to the dimensions of its shipping box, that measures 45 x 27 x 8 inches in Length x Width x Height, respectively, and weighs around 80lbs.
This makes the process of shipping and handling as easy for the manufacturer as it is for the user who has to collect the package, carry it inside, and assemble the product together.
Given its humble size, it can still support users up to 250lbs. Also, steppers are considerably more silent during usage when compared to the colossal stepmills with their motor and all its moving parts.
If your garage gym is not large enough for a stepmill, or you live in an apartment and don't have the luxury of a garage, steppers are the next best thing for you.
They don't have a huge footprint and also don't require exceptional ceiling clearance – both of which are huge limiting factors for apartments.
What to do if you have a dedicated workout space and a good budget
Stepmills are the way to go if you have the space and money because they are much better at targeting your glutes, quads, hamstrings, and calves, which helps you effectively gain lean muscle in your lower body.
Breaking down the dimensions, a stepmill like the StairMaster GAUNTLET Series 8 has a width of 34 inches, length of 58 inches, and a height of 89 inches. Now, mind you, you need to add your height to that of the topmost step to really know how high your ceiling should be. Which means, if the topmost step is about 3 feet high, and you're 6 feet tall, you need a minimum ceiling height of 10 feet.
All in all, if you plan on developing your lower body, your budget is near the $2000 mark and you have a good amount of workout space, you cannot go wrong with a stepmill.
Common Questions
Q:

How do I use the Stepmill?
A:
The Stepmill is just like a treadmill, except it has stairs instead of a flat surface. Just get on the machine, set a pace, and start climbing the stairs to nowhere. However, you must follow proper form. Keep your feet flat as you climb and press down with the entire foot. Keep your posture upright, do not slouch, and maintain a steady pace as you exercise. Most stepmills today help you keep an accurate track of how many flights of stairs you have climbed, the amount of calories you have burnt and your heart rate, helping you measure and record your performance.
Q:

Which muscles does the Stepmill target?
A:
The Stepmill is not necessarily a muscle building machine but more of a cardio station. It helps you burn huge amounts of calories in a relatively short time. While using a Stepmill, you work almost all the muscles in your lower body including Quads, hamstrings, glutes, and calves. Apart from working on your muscles, the Stepmill also builds your strength, power, and endurance.
The stepmill targets several muscles in your legs: Quads, hamstrings, glutes, and calves. Apart from working on your muscles, the Stepmill also builds your strength, power, and endurance.
Q:

What sorts of programs does the Stepmill machine have?
A:
Most of the machines have pre-loaded workout programs for fat burning, weight loss, custom intervals, random intervals, speed intervals, calorie goals, and so on. You can also input your age, height, weight, and targets, etc. to customize a program.
Q:

What are the benefits of using a Stepmill?
A:
Stepmills provide a low-impact workout, unlike jogging or running, both of which place a lot of stress on your legs and back.
Another advantage of a Stepmill is that it is highly customizable; you can decide the difficulty of the workout by setting the speed and step height.
Using a stepmill isn't rocket science; you just step on it and set the pace.
It is also safe; you cannot fall off this machine.
Stepmills also help you tone your body, especially your legs and glutes.
Q:

Can't I just use a treadmill instead of a Stepmill?
A:
A Stepmill is a lower impact workout than a treadmill, and it works your various leg muscles and glutes more than a treadmill. At the same time, if you are suffering from an injury, you should go for a stepmill as it places lesser stress on your joints. Stepmill also helps burn more calories than a treadmill. However, if you are uncoordinated or are just beginning, a treadmill is a safer bet for you. So, in the end, it boils down to personal preference and comfort.
Q:

Which is better: Elliptical machine or Stepmill?
A:
It wouldn't be fair to say that one machine is better than the other, because both serve different purposes.
If you wish to localize the stress on your lower body, like the quads, glutes, and hamstrings, you should use a Stepmill. This low-impact workout machine is great for building lean muscle. It improves your metabolism and overall strengths, which translates to long-term health benefits.
For a more comprehensive workout for both upper and lower body, the elliptical machine is a better choice. It also helps burn more calories than the Stepmill.
Q:

Should I buy a used StairMaster Stepmill?
A:
Stepmills are usually a huge investment, and most people can't afford to spend 2000 to 5000 bucks on a single piece of equipment. But that should not stop you from experiencing and enjoying the benefits of one. The market is filled with used and remanufactured Stepmills that you can buy.
Most StairMasters are designed to last a lifetime and don't have parts that go through a lot of wear and tear. You should try to get one that's still in its warranty period. As long as it works properly, fits snugly into your workout space and doesn't make a lot of noise, you should be good to go with a used Stepmill.
Q:

Does the StairMaster burn belly fat?
A:
A Stairmaster stepmill is a piece of equipment geared towards cardiovascular workouts and helps you burn a ton of calories in a relatively short period of time. Burning extra calories consistently will lead to fat loss but spot reduction of fat is not possible and should not be your objective.
Q:

Should I use the StairMaster everyday?
A:
Yes, you should perform some sort of cardiovascular exercise everyday, be it on a StairMaster or otherwise. Working out on a Stairmaster helps you maintain a healthy body weight and body fat percentage. It also improves your heart health and tones your lower body.