Guide To Buying Gym Flooring
Flooring mats are necessary to protect your floors, your equipment, and yourself. They cancel any noise vibrations, absorb impact, thus helping you avoid serious injury, and lastly, they provide traction for the equipment to prevent any slippage while you're using it.
Name
images
Price
Store
Chili Score
Bottomline
ProsourceFit Puzzle Exercise Mat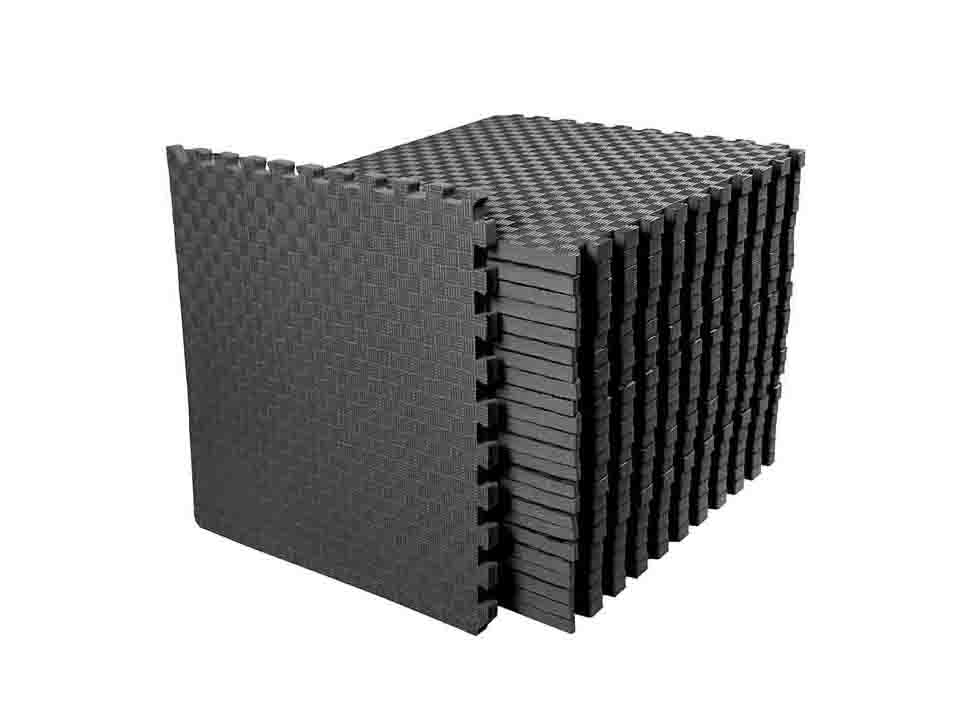 Best Gym Flooring Mat Overall
BalanceFrom Puzzle Exercise Mat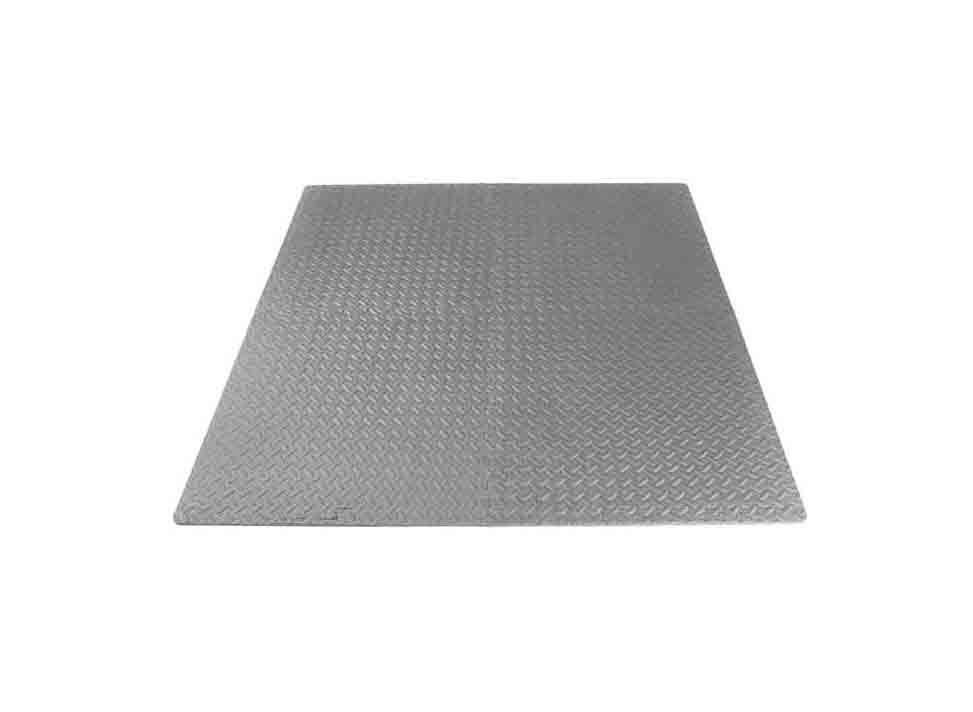 Best Gym Flooring Mat For Heavy Equipment
Rubber-Cal Shark Tooth Heavy Duty Mat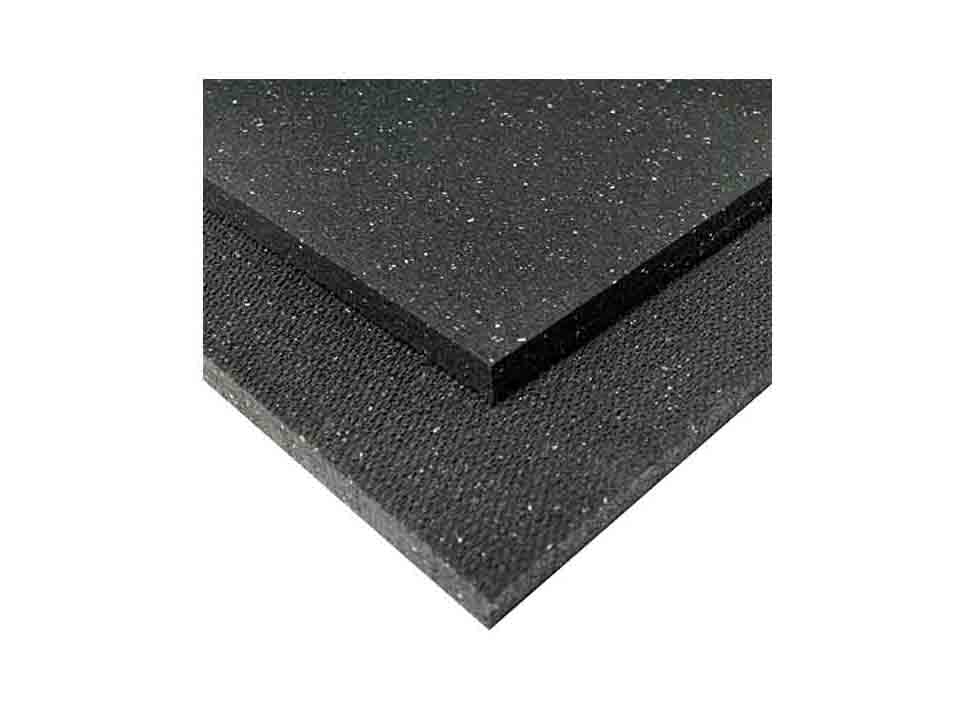 Best Heavy-Duty Mat
What To Look for
06/02/2021
1
Choose rubber blend or horse stall mats depending on your budget.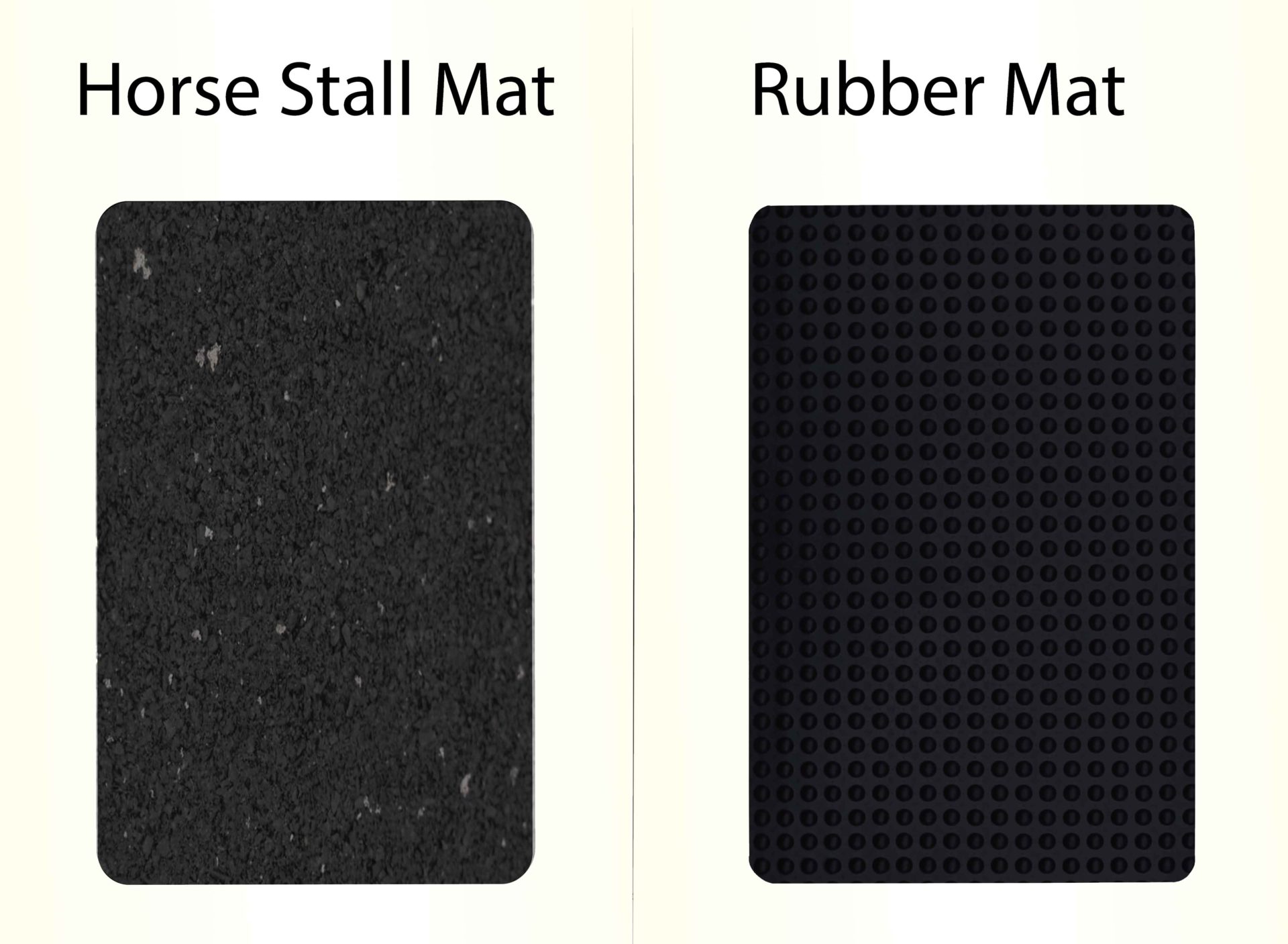 Look for rubber blend floors as they provide a smooth base to rise back from and take the strain away from your joints by absorbing the shock from your movements. They will be able to absorb noise and impact without you having to compromise on your session in any way. Rubber flooring should also be able to protect the subfloor due to their thickness and durability.
If you're on a tight budget, you can look into horse stall mats made with high-quality recycled crumb rubber but know that the material has a pungent smell that takes time to go away. Furthermore, horse stall mats are also prone to coming up at the seams if you jump around on them too much and are prone to collecting dust.
2
If you have concrete floors in your garage, use water resistant flooring.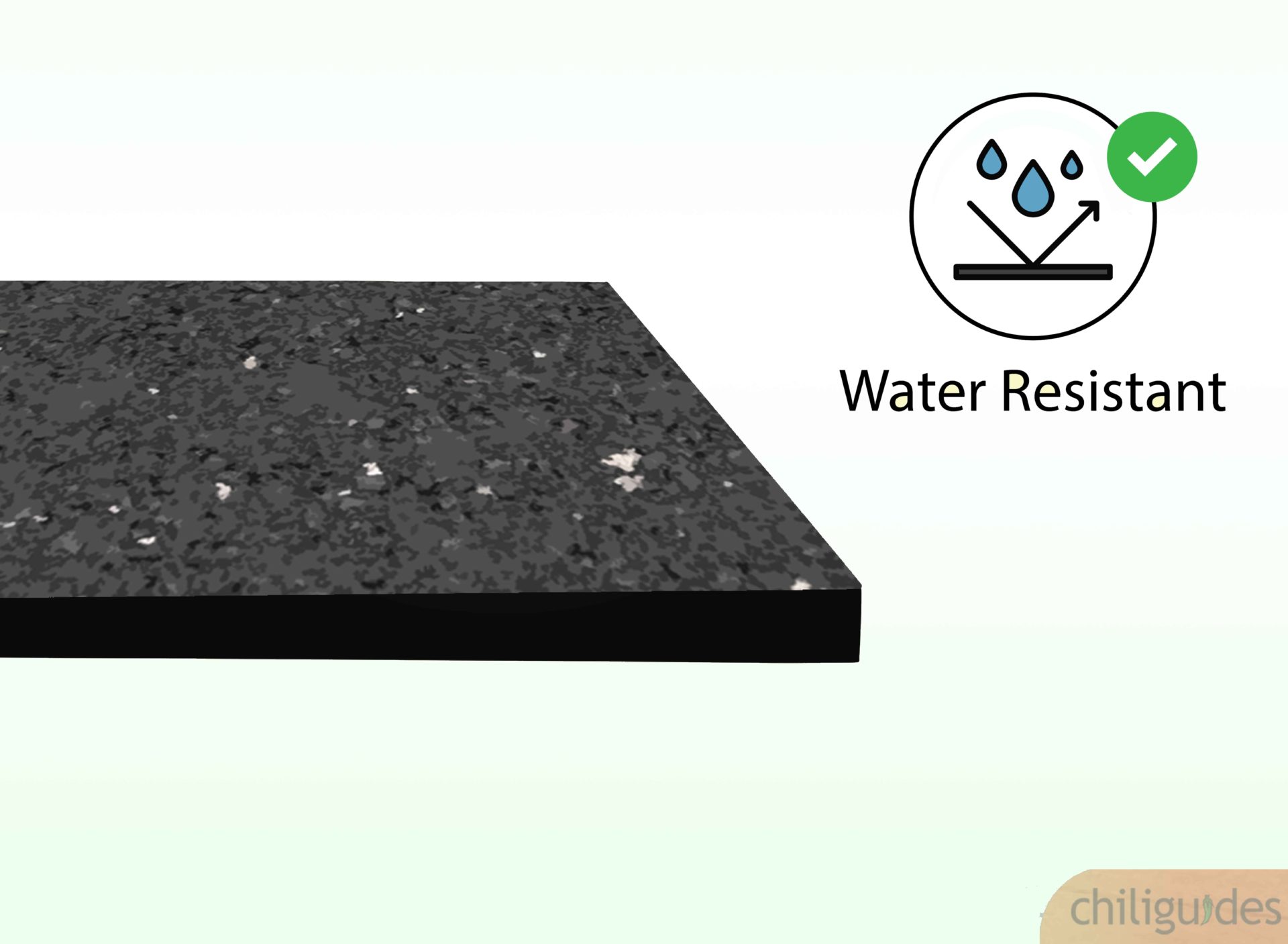 A garage floor tends to accumulate moisture, making it cold and uncomfortable, especially when your exercises require contact with the floor.
Go for thick, water-resistant flooring with insulative qualities so that it can stabilize the temperature of your concrete floor so that you have a comfy workout surface for yourself.
3
Consider the ease of installation if you're going at it alone.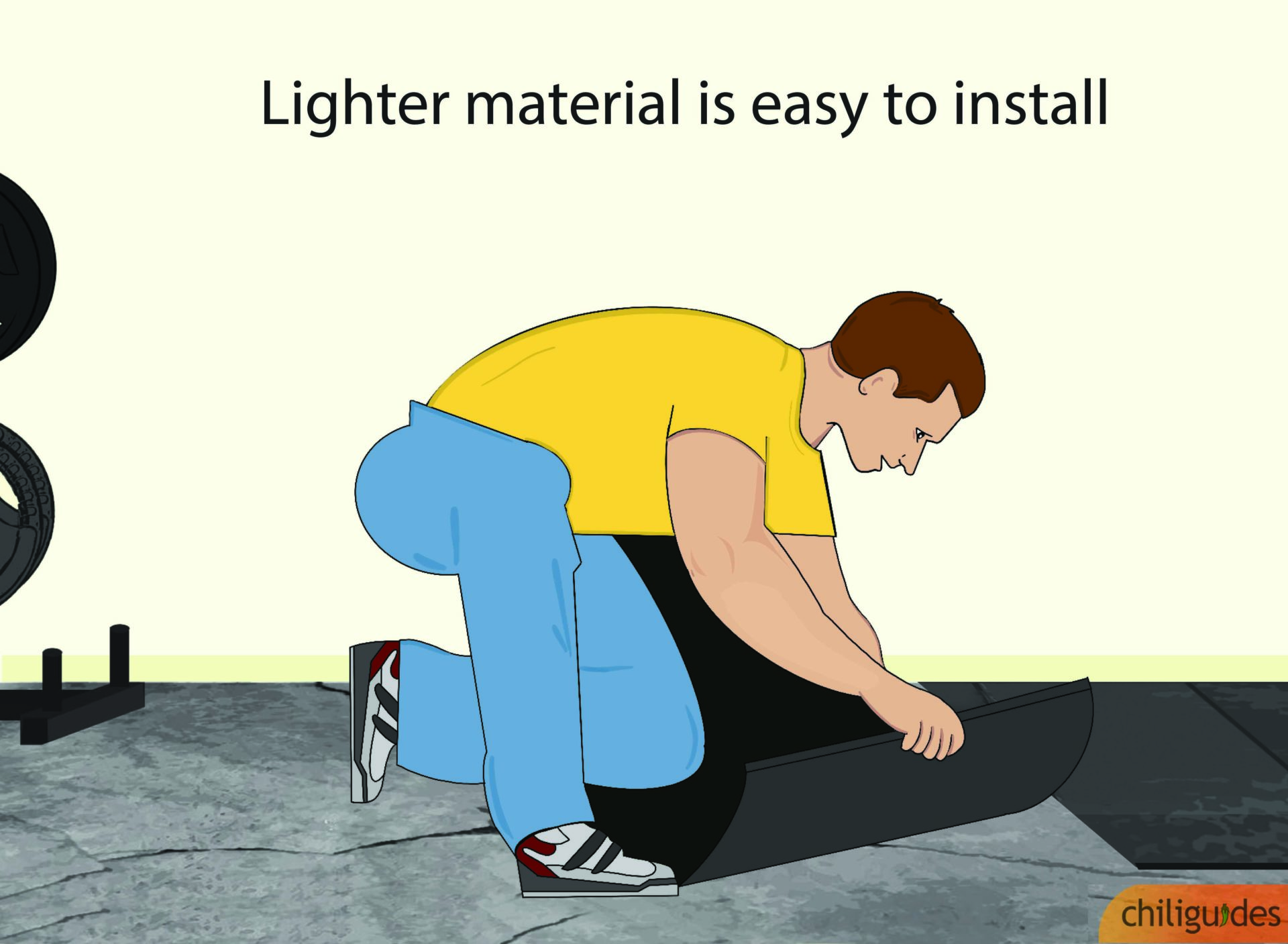 If you're installing the flooring alone, look for lighter mats that you can manage by yourself as a single worker.
If you're installing mats made from heavy materials, they will require more than one person for installation. Rubber mats will need a few hands for the set-up.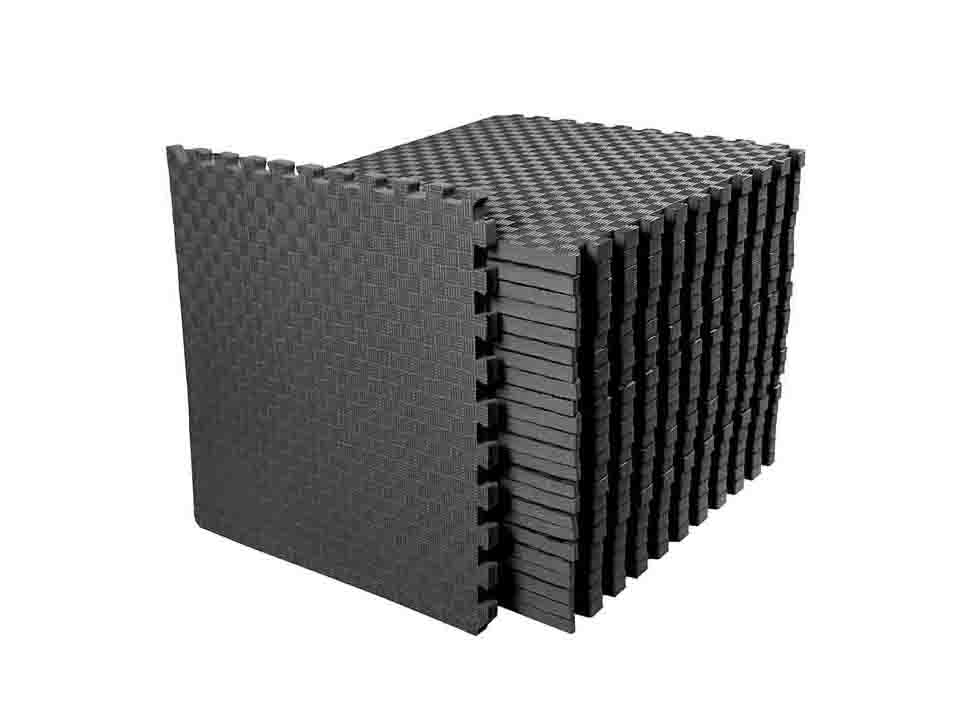 Best Gym Flooring Mat Overall
ProsourceFit Puzzle Exercise Mat
For $28.79 For 24 Sq. Feet
Waterproof layer makes it perfect for the garage
High-density foam
Easy to put together
Comes up at the seams if there's a lot of jumping around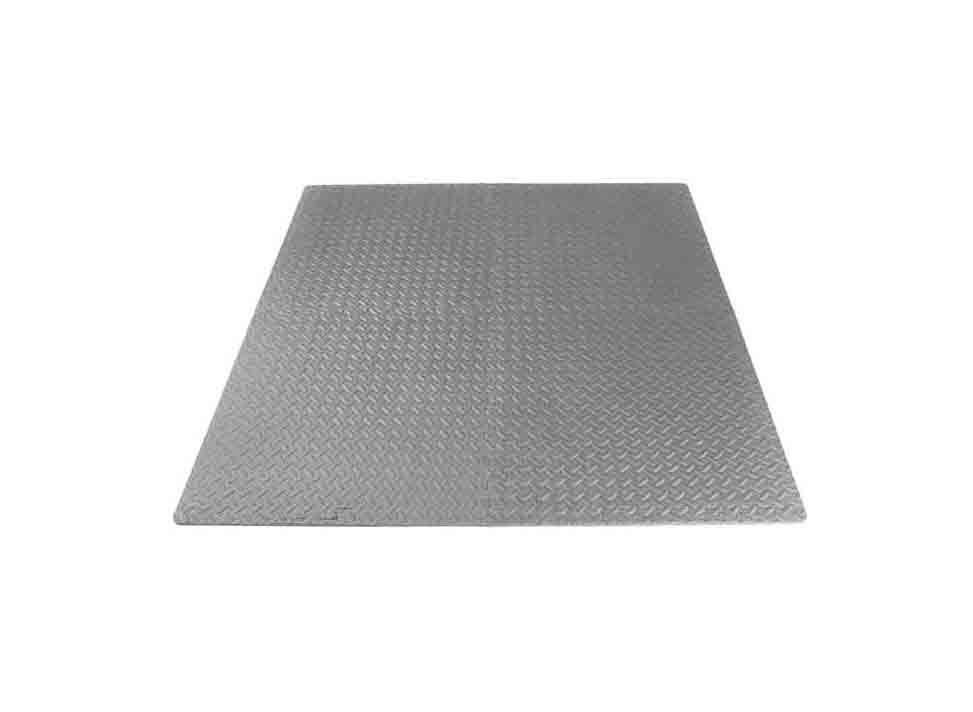 Best Gym Flooring Mat For Heavy Equipment
BalanceFrom Puzzle Exercise Mat
For $29.96 For 24 Sq. Feet
1" thickness makes it suitable for heavy equipment
Absorbs noise and vibration
Easy to install
Heavy dumbbells will dent the mat if left on it for a long time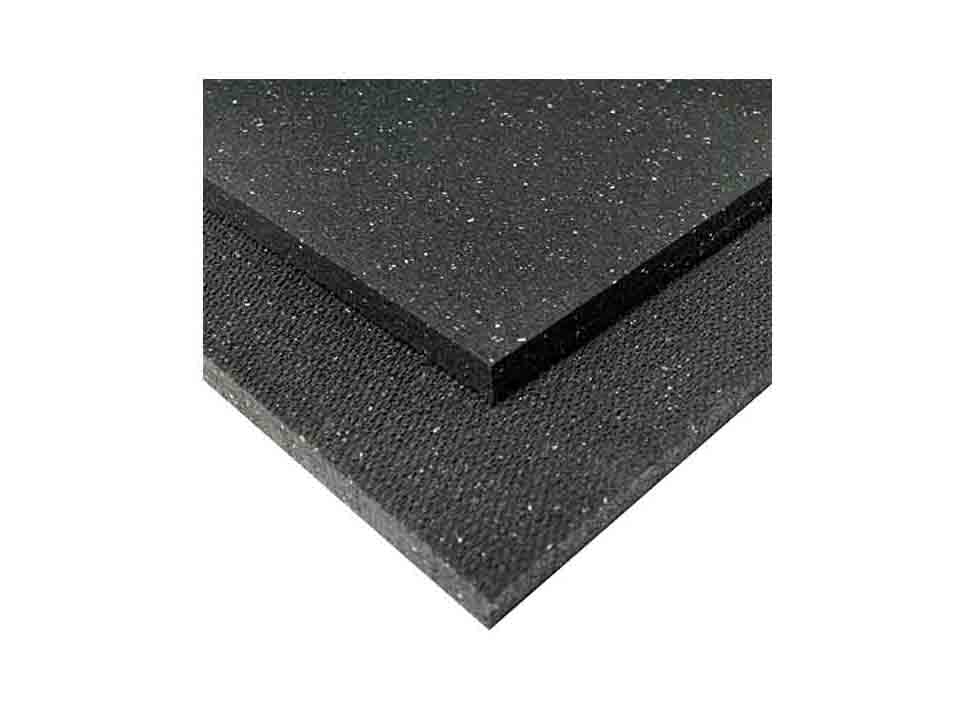 Best Heavy-Duty Mat
Rubber-Cal Shark Tooth Heavy Duty Mat
For $40.09 For 6 Sq. Feet
Great shock absorption
Skid-resistant
Eco-friendly
Very expensive compared to other mats
Heavy, tough to install by yourself
Common Questions
Q:

Do I need gym flooring?
A:
Yes, gym flooring is absolutely essential, both in a commercial and home gym.
Proper gym flooring provides traction while performing exercises and protects your floor from chipping, your weights from cracking, and reduces the impact of injury if you accidentally fall over.
It also absorbs the overall ambient sound of the gym, making for a more enjoyable gym experience.
Q:

Do I need a different material for garage gym flooring?
A:
Since garage floors tend to accumulate moisture, the flooring needs to be of moisture-resistant material.
Also, garage floors can be chilly and a conductive material would just make the entire floor cold, which can be uncomfortable when performing exercises on the floor.
You should consider using rubber tiles instead of rubber rolls because garage gyms come in all shapes and sizes, and rubber tiles offer the much-needed versatility.
Q:

What is the difference between rubber gym flooring tiles and rubber gym flooring rolls
A:
Rubber gym flooring tiles are mostly meant for home/garage gyms as you can arrange them in any shape and they are perfect for flooring small spaces.
However, the cracks lead to dust retention and moisture percolating to the floor.
Also, if you have a lot of foot traffic, cracks cause higher wear and tear.
Rubber gym flooring rolls are designed for commercial gyms spanning hundreds of meters.
They have minimum possible seams, to protect the flooring from getting torn.
They are also easier to clean and replace in the long run
Q:

How do I clean my rubber gym floor?
A:
Rubber gym floors are fairly easy to clean, a wet wash with a mop is enough to wash out any stains, without damaging the material.
Some precautions while cleaning a rubber gym floor are to avoid any acidic or acetone-based chemical cleansers or any solution that contains turpentine because it will badly stain the floor.
Also, the use of scouring pads and steel wool sponges can slice the surface of the rubber.
Q:

What is the cost of flooring a gym?
A:
The cost of flooring a gym depends upon the material of your choice and space you need to cover.
If you are on a tight budget, you can go for horse stall mats. Even though they are dust magnets and don't offer the same durability as rubber floors, they get the work done. Horse stall mats are generally priced around $2/ sq.ft.
If you can afford to invest slightly more into your gym, you should go with rubber flooring. It is much easier to clean and provides superior durability. Rubber flooring isgenerally priced around $7/ sq.ft.
Q:

Foam gym flooring vs rubber gym flooring?
A:
Foam gym flooring is a good choice for your gym, if you design your workouts around yoga and Pilates. It also provides excellent shock absorption during HIIT workouts. However, you should avoid it if you are planning to use heavy weights, as they can leave dents on your foam flooring over an extended period of time and compromise the stability of your floor.
Rubber gym flooring is a better option if you are planning on using heavy weights, as it is dent resistant and won't give in under high pressure.