Guide To Buying A Barbell
You can find many different kinds of barbells. Their function, nonetheless, remains the same; add resistance and lift. They all work different muscles and can be a great tool in building size, strength, and endurance.
What To Look for
01/04/2020
1
Olympic bar vs. Short Olympic bar vs. EZ bar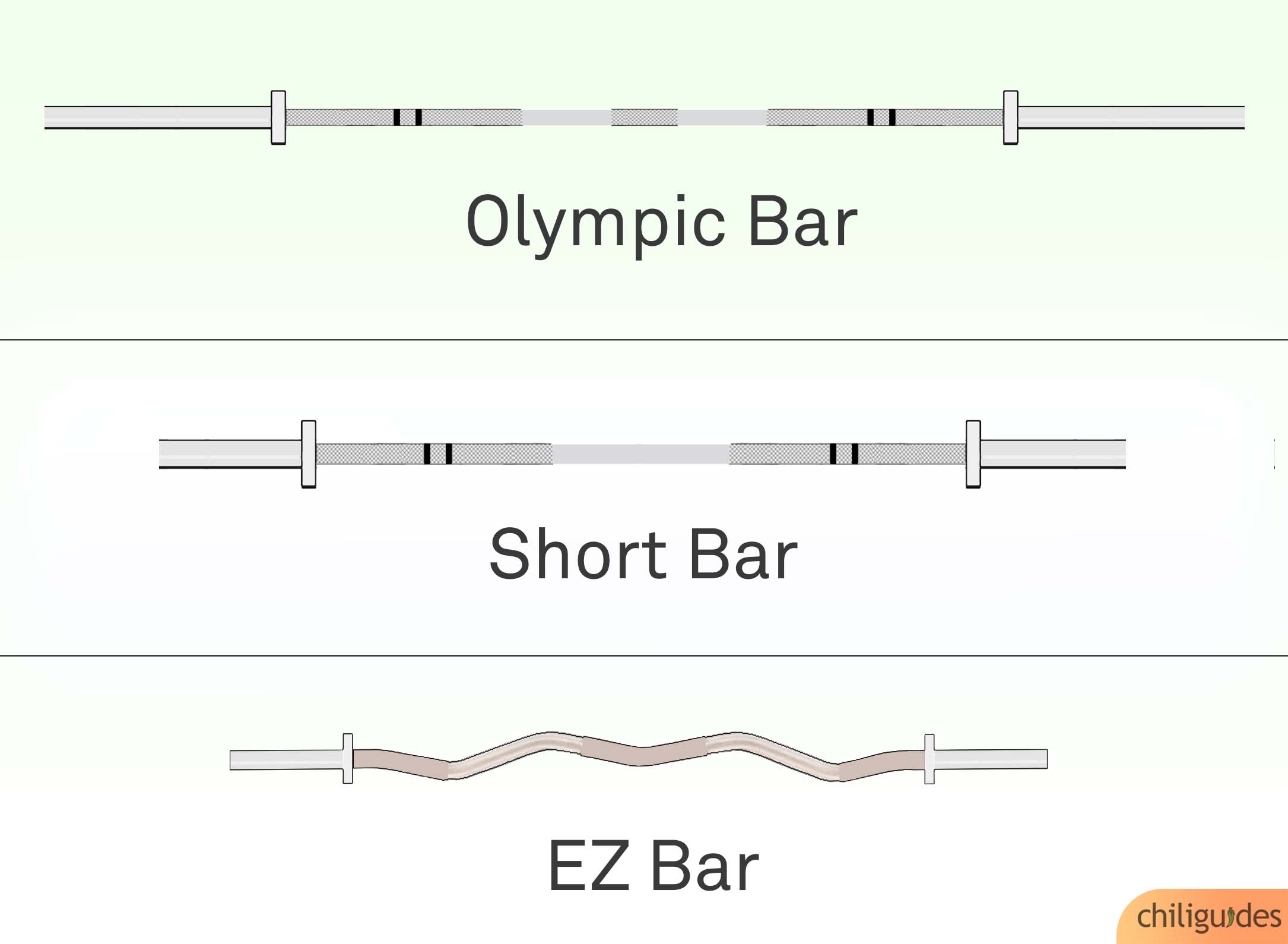 The Olympic Bar is the standard weightlifting barbell used in competitions around the world. It is 7.2 feet in length and has a diameter of 2 inches. It is highly versatile, and the best choice for compound lifts such as bench presses, squats, deadlifts, barbell rows, etc.
The Short Olympic Bar is essentially a shorter version of the Olympic bar and weighs 30lbs. It is more stable than an olympic bar making it useful for exercises, such as upright rows or barbell front raises where you need some extra stability.
The EZ Bar is the shortest in length. It has a zigzag shaft and usually weighs the same as a short Olympic bar. It is best suited to bicep curls and tricep extensions (skullcrushers).
2
Men's vs. Women's barbells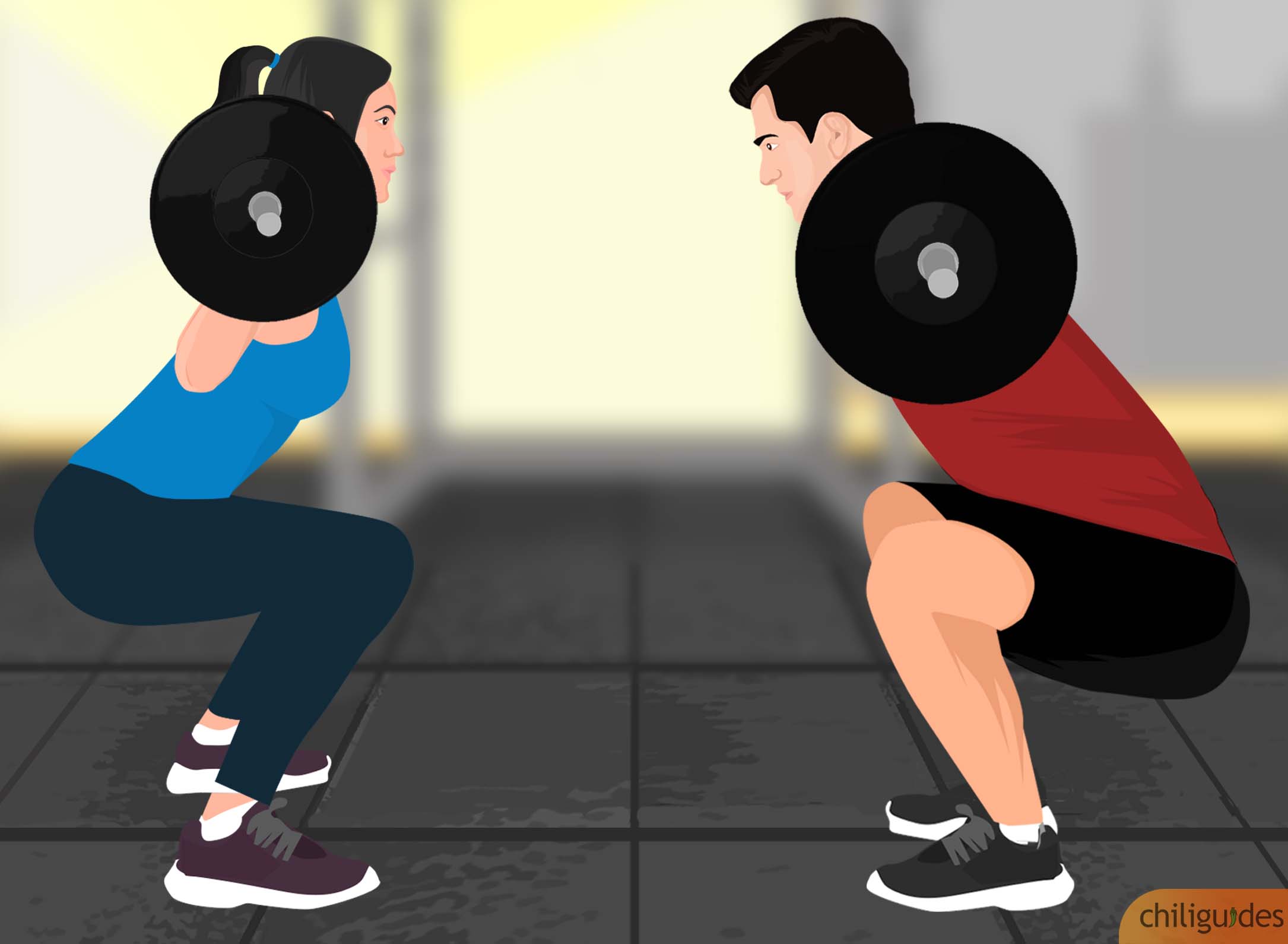 There are different barbells for men, women, and youth athletes. Each of these barbells are constructed differently to be most suitable to the body type to which they cater.
Men's barbells
Length- 7 feet 2 inches
Weight- 44lbs
Diameter- 28mm – 29mm
In other words, they are the heaviest, stiffest, and longest barbells.
Women's barbells
Length- 6 feet 5 inches
Weight- 33lbs
Diameter- 25mm
Youth barbells
Length- 5 feet 6 inches
Weight- 22lbs
Diameter- 25mm
3
Fixed weight barbells are only practical for commercial use.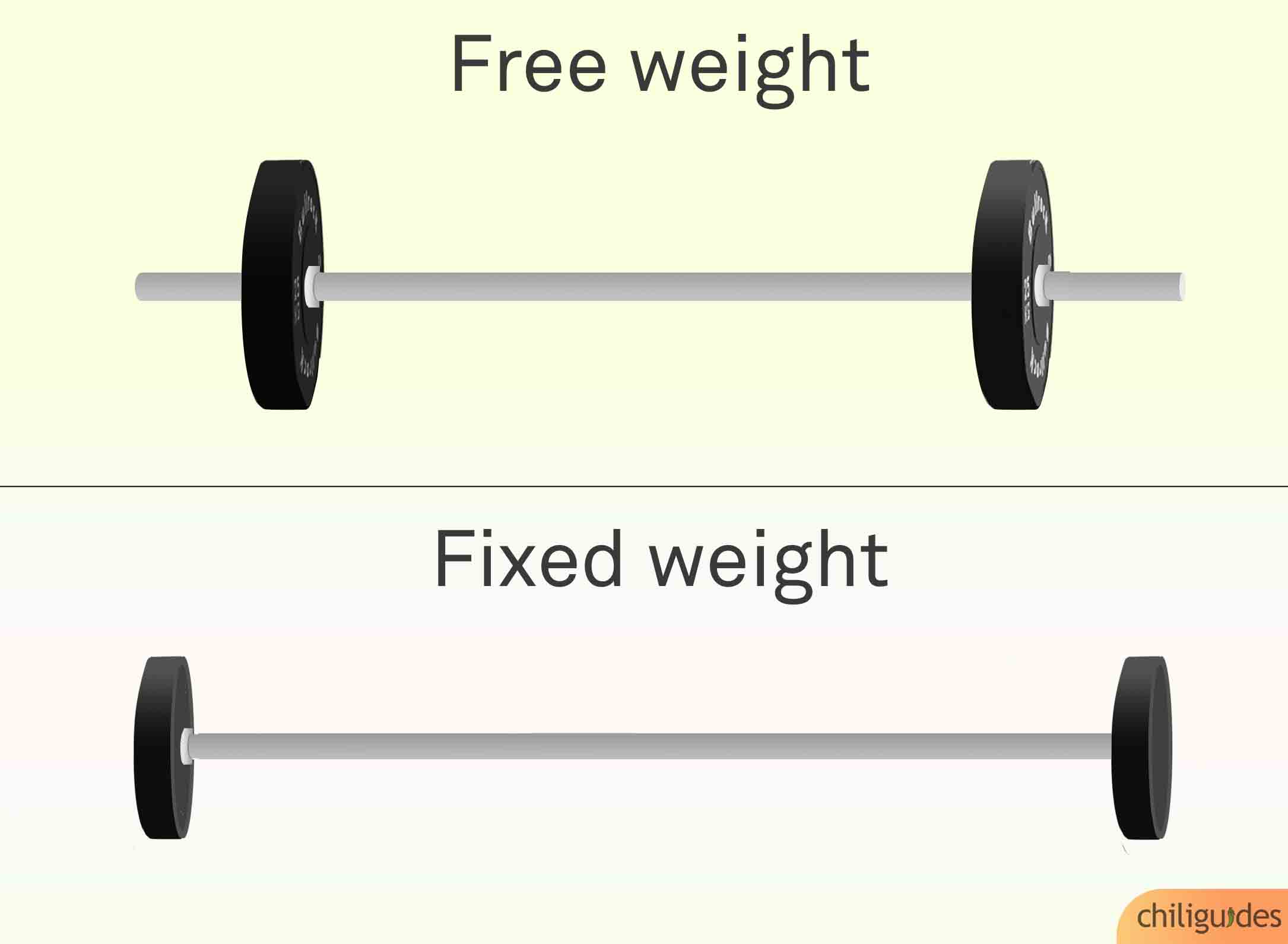 If you're buying EZ or short Olympic barbells, you can get them with free or fixed weights.

Fixed weight barbell sets are more stable than free weight barbells and are appropriate for commercial gyms since more people would want to use them simultaneously.
One or two free weight barbells are enough for home gyms because there presumably won't be as many people wanting to use them at one time.
4
Look for tensile strength, not yield strength.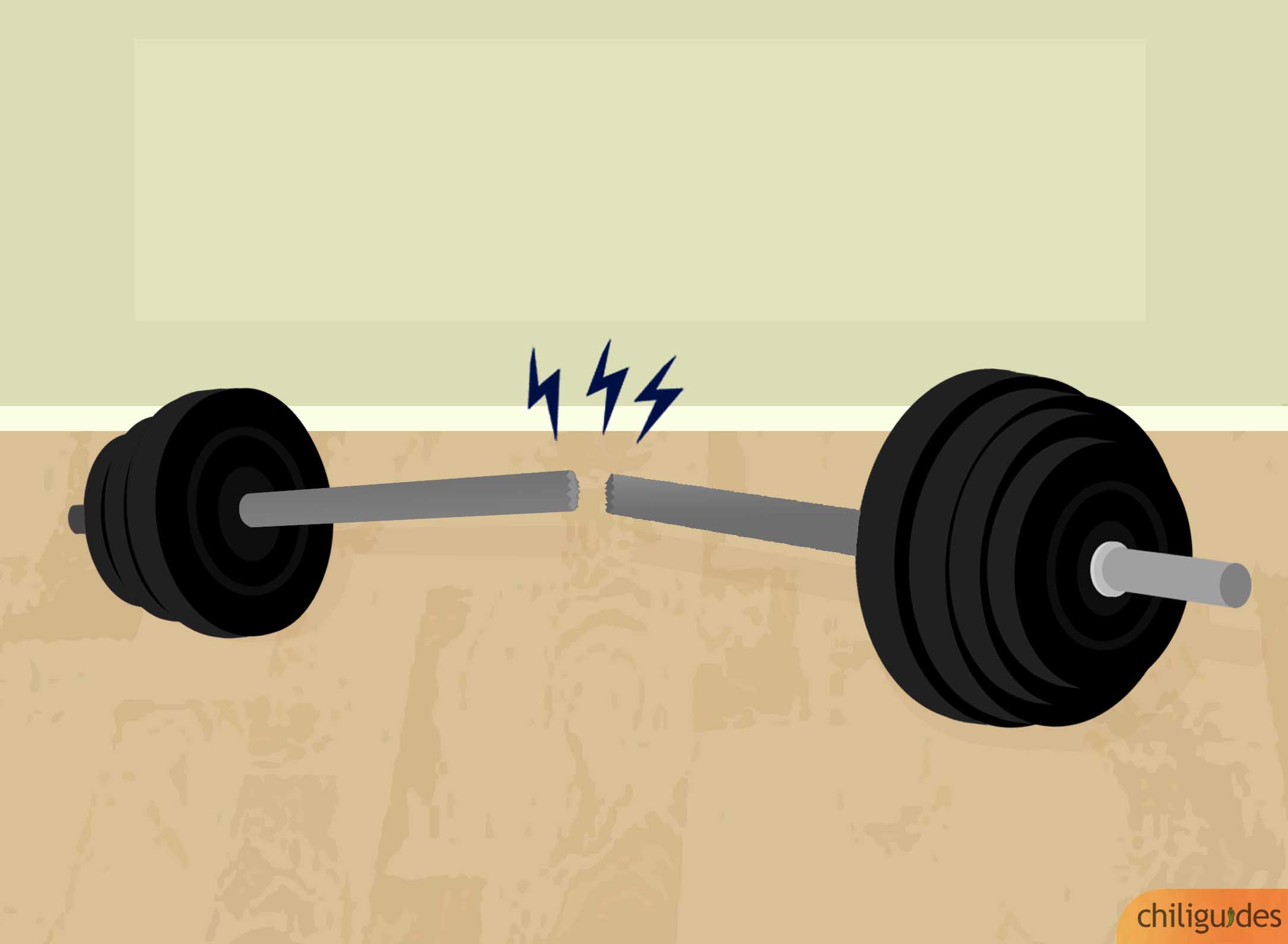 There are two ways to measure barbell strength:
Tensile strength tells you how much pressure it would take to snap the barbell. Anything over 180,000 PSI (pounds per square inch) will be adequate for most people.
Yield strength is measured in pounds and tells you how much weight would permanently bend the barbell or cause it to lose shape. This is not an accurate way of measuring barbell strength and is not as relevant as tensile strength.
5
Get a barbell with bearings instead of bushings for weightlifting.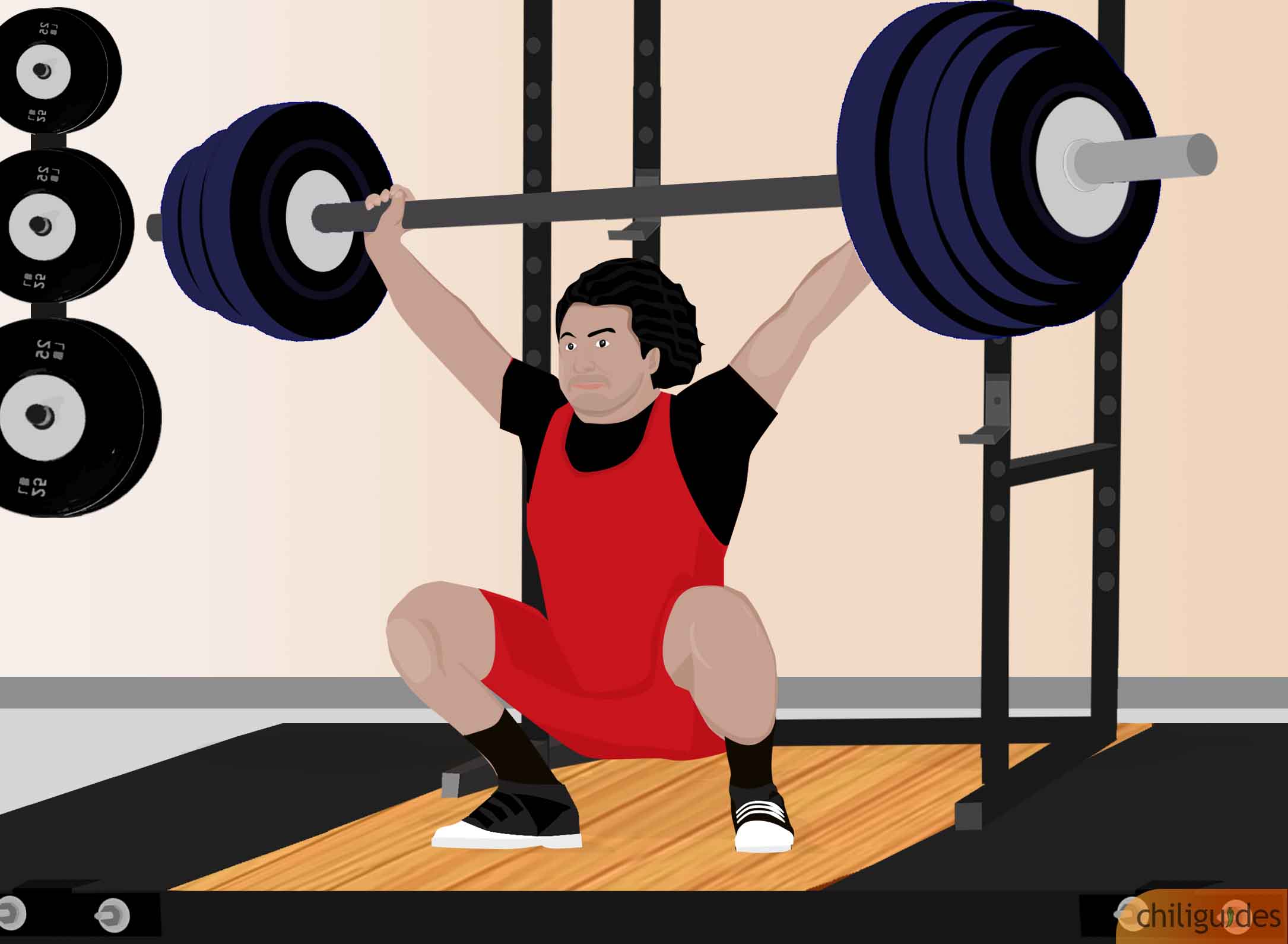 Manufacturers use bushings or bearings to achieve a rotational spin on the barbell sleeve for smoother movement in weightlifting exercises like clean and jerk or snatch.

Bearings provide a slightly smoother and faster spin than bushings but also cost more. However, the difference between the two is marginal, so bushings will work just as well if you're buying the barbell for home use. 
For anyone who isn't a competitive weightlifter, the spin is not a relevant consideration.