Guide To Buying A Dumbbell Rack
Any gym or fitness studio requires dumbbells for resistance training. If dumbbells are left lying freely on the floor, they can lead to injury. A dumbbell rack with adequate capacity and a robust framework ensures that you and others can lift safely.
Name
images
Price
Store
Chili Score
Bottomline
Precor Icarian 2 Tier Dumbbell Rack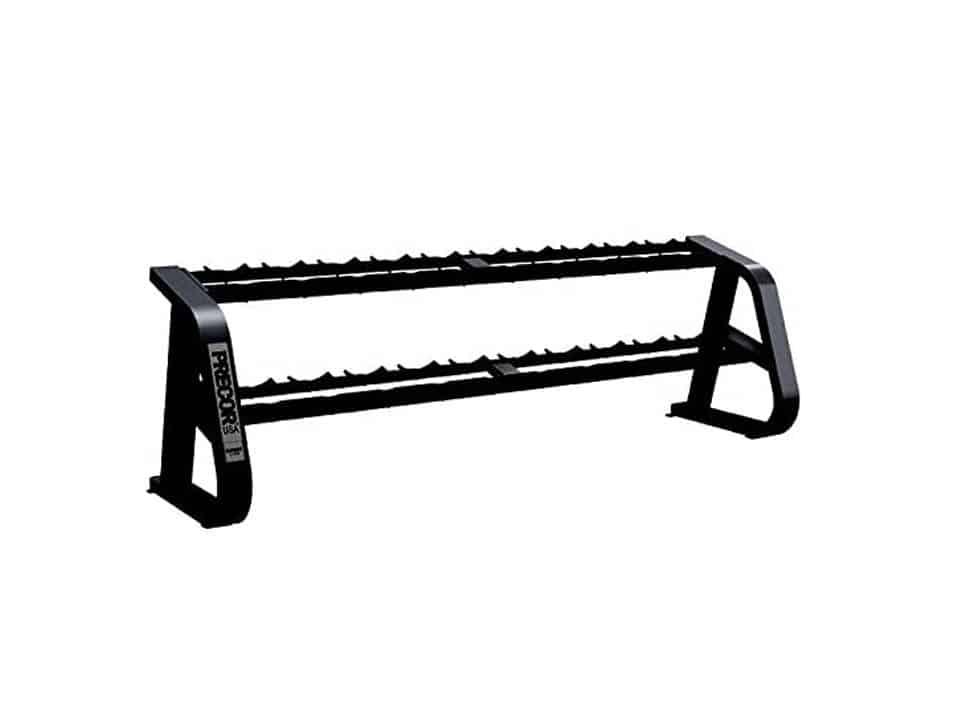 purchase
Best Dumbbell Rack For Commercial Gyms
XMark 550lb Dumbbell Rack

229.00
Best 3 Tier Dumbbell Rack For Home Gyms
Marcy 3-Tier Dumbbell Rack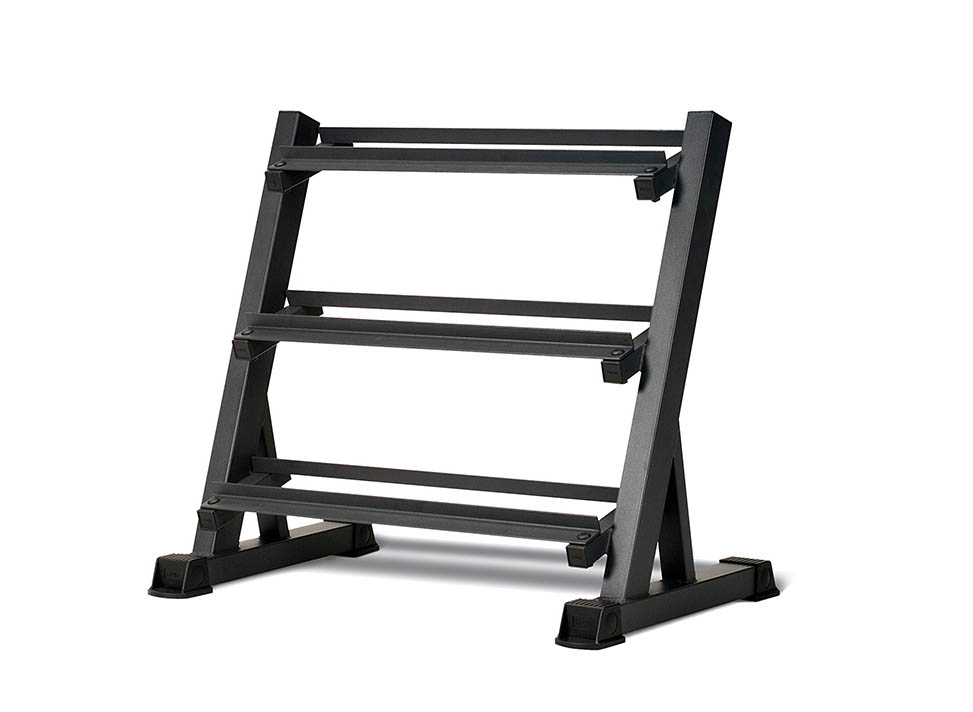 229.00
Best 3 Tier Rack On A Budget
Fitness Republic Steel Dumbbell Rack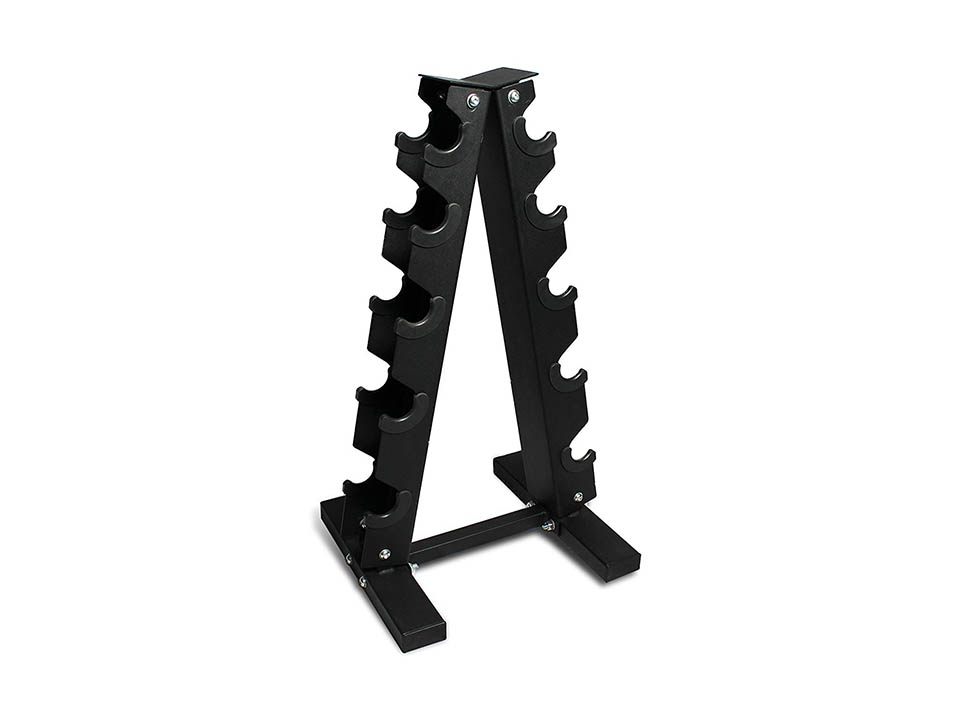 104.98
Best Triangular Dumbbell Rack
What To Look for
31/03/2020
1
Compare the number of dumbbells you need to store with the dumbbell rack's capacity.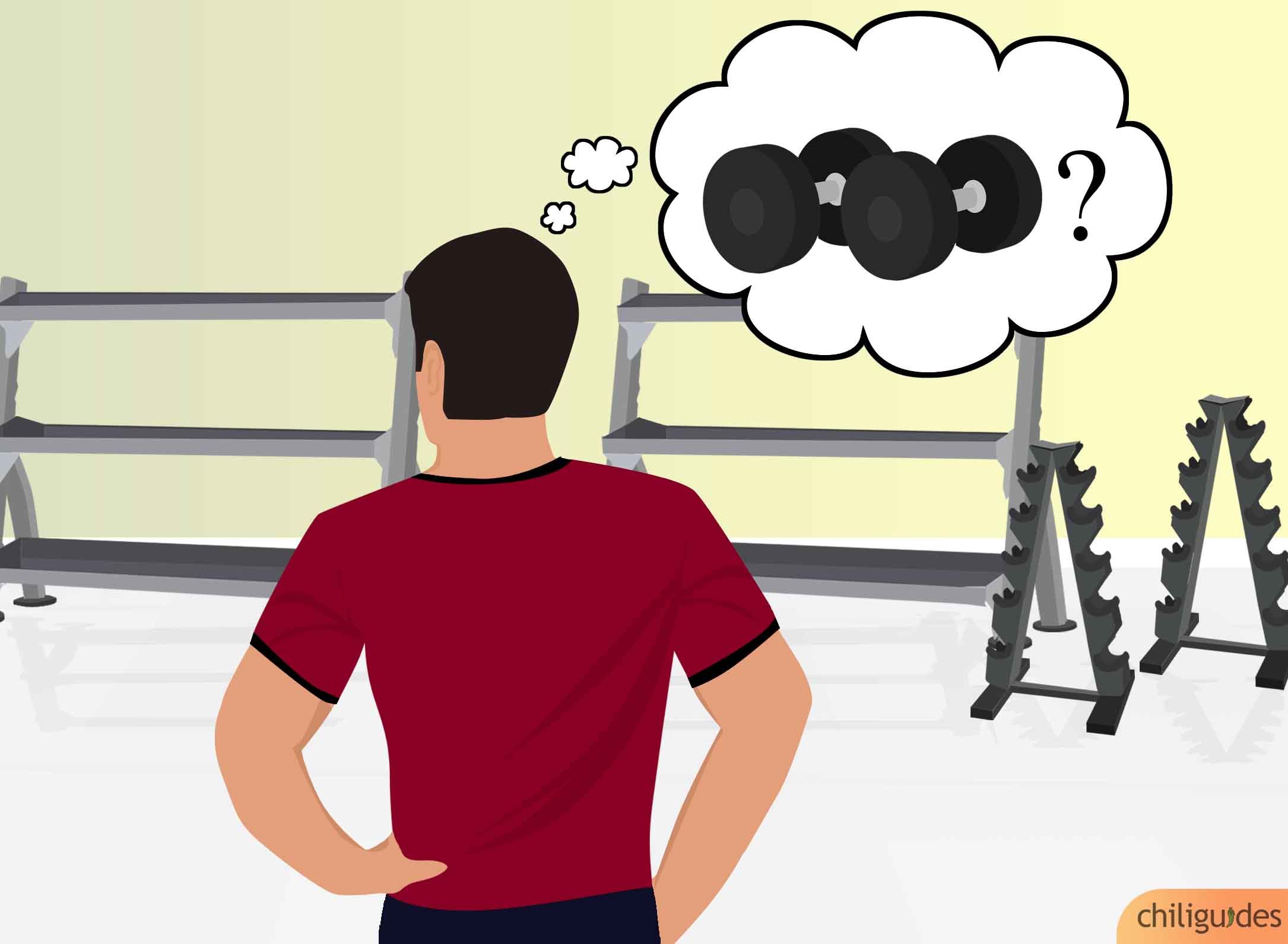 Since you will be storing mostly fixed weight dumbbells on the dumbbell rack, consider the number of fixed weight dumbbells you will be using.
Start by determining the total weight range you need.

Calculate how much of that weight range will consist of fixed weight dumbbells.

Compare the number of dumbbells with the capacity mentioned on the rack.
If you are buying the dumbbell rack for a commercial gym, then the entire weight range will comprise of fixed dumbbells as it is highly uncommon to find adjustable dumbbells in commercial gyms.
2
3 Tier Rack vs. Triangular Rack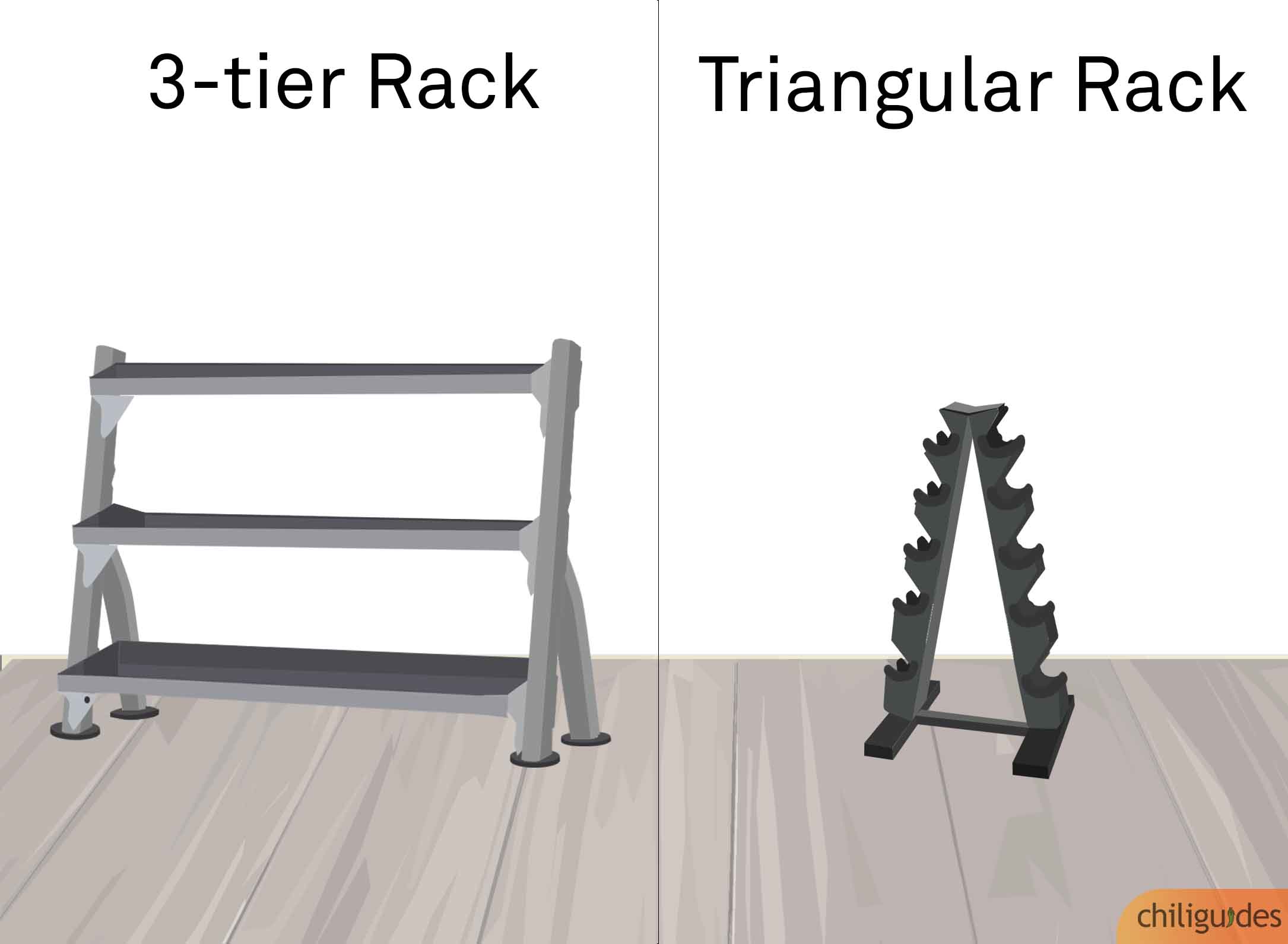 There are mainly two types of dumbbell racks.
Tier Dumbbell Racks are 2 to 3 levels of horizontal rows, one on top of the other. These racks can hold a considerable number of dumbbells and also let you ergonomically un-rack and re-rack dumbbells. However, they require a lot of floor space and can also end up being quite expensive.
Triangular Dumbbell Racks are shaped like the letter A and are well suited to areas where space is a constraint. Triangular racks are inexpensive compared to tier racks but generally cannot hold more than a few small dumbbells.
3
The framework shouldn't seem flimsy.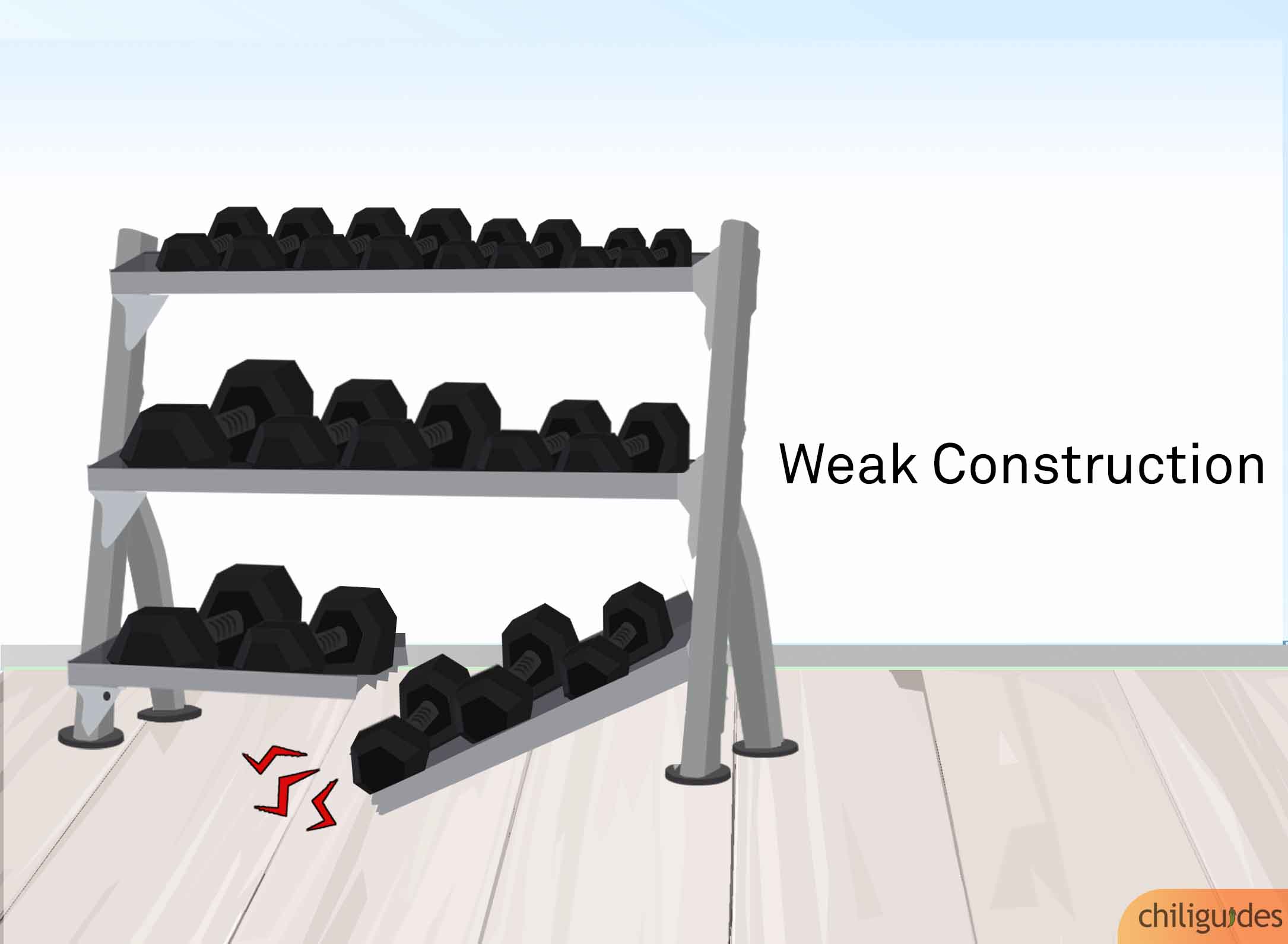 You will be setting heavy items on the dumbbell rack, and it needs to be able to withstand that weight without collapsing. Therefore, the construction should feel sturdy and durable.

Additionally, there will normally be a weight rating mentioned somewhere specifying the maximum load you can place on the shelves.
4
Buy dumbbells along with the dumbbell rack to save money.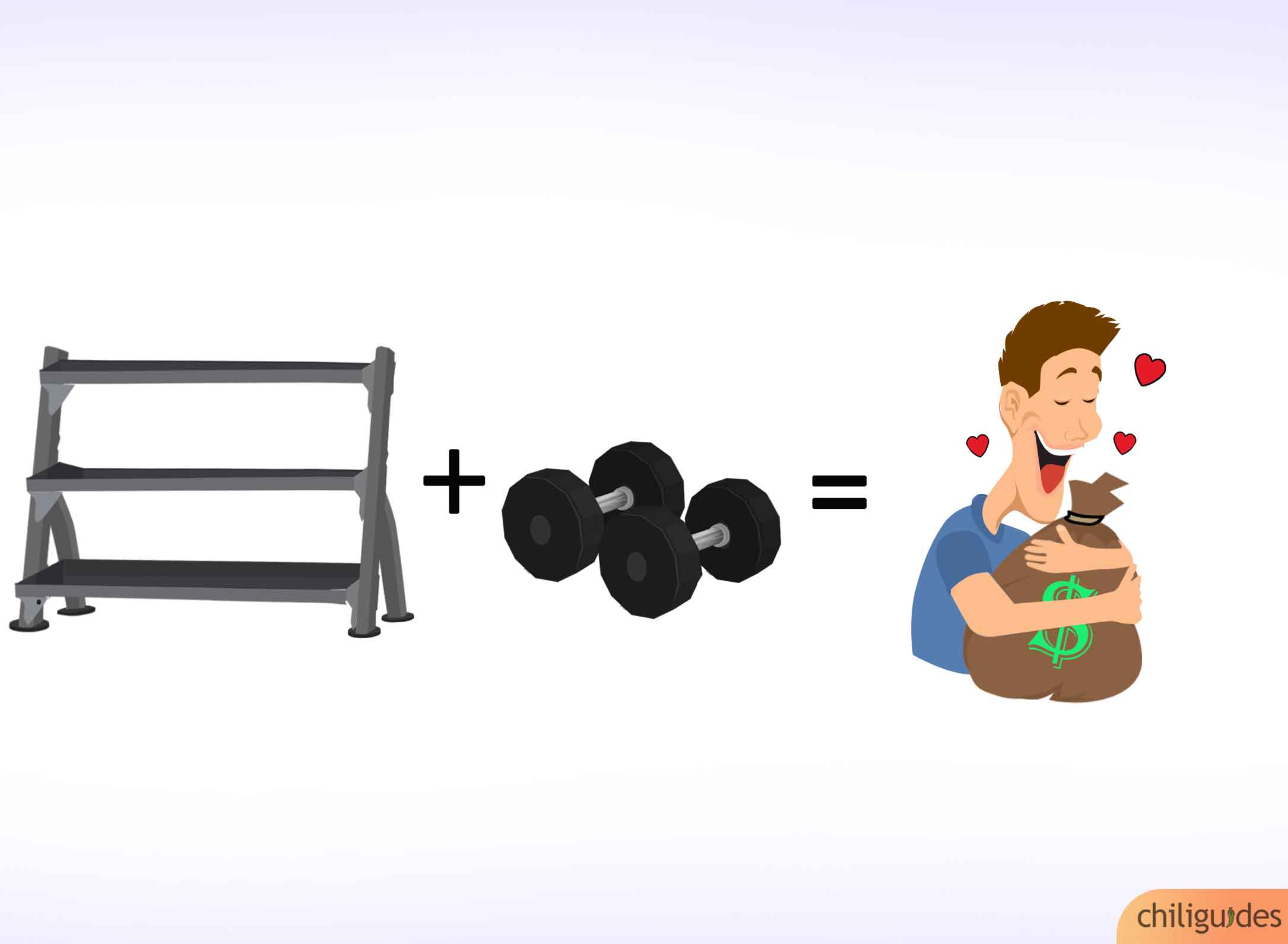 By the time most home gym owners decide to invest in a dumbbell rack, they usually have a few dumbbells.

If you haven't bought your dumbbells yet, or want to stock up on new dumbbells, look for a dumbbell rack + dumbbells combo because that will save you a significant amount of money.
Common Questions
Q:

What is the difference between a dumbbell rack and a weight rack?
A:
A dumbbell rack is a stand where you can stack your dumbbells when you're not using them. A weight rack houses the weight plates.
Q:

What is the difference between a dumbbell rack and a barbell rack?
A:
A dumbbell rack is a stand where you can stack your dumbbells when you're not using them. A barbell rack is used to stack the barbell rods. Barbell racks have the provision to stack barbells of various lengths and diameters.
Q:

Why can't I just make a DIY dumbbell rack at home?
A:
You could, but you need comprehensive knowledge about load-bearing structures. The rack needs to be constructed from strong materials that can withstand the load of multiple dumbbells stacked on it. You would also need to keep in mind the ease of racking and un-racking as a faulty construction would cause the dumbbell to fall, which may lead to serious injury or damage.
Q:

What does "rack your weights" even mean?
A:
It is the practice of returning your dumbbells to the dumbbell rack when you've completed your exercise. Gym etiquette dictates that you should never keep the dumbbells lying around, but should instead return them once you're done, to avoid unnecessary accidents and injury and to allow easy access to other gym members.