Guide To Buying A Grip Strengthener
Any pulling activity requires using your forearms. If you find your forearm muscles tiring before the activity is complete, it might be helpful to get a grip strengthener. Strengthening your grip will help improve your forearm strength, which can be especially beneficial to athletes.
Name
images
Price
Store
Chili Score
Bottomline
IronMind Captains of Crush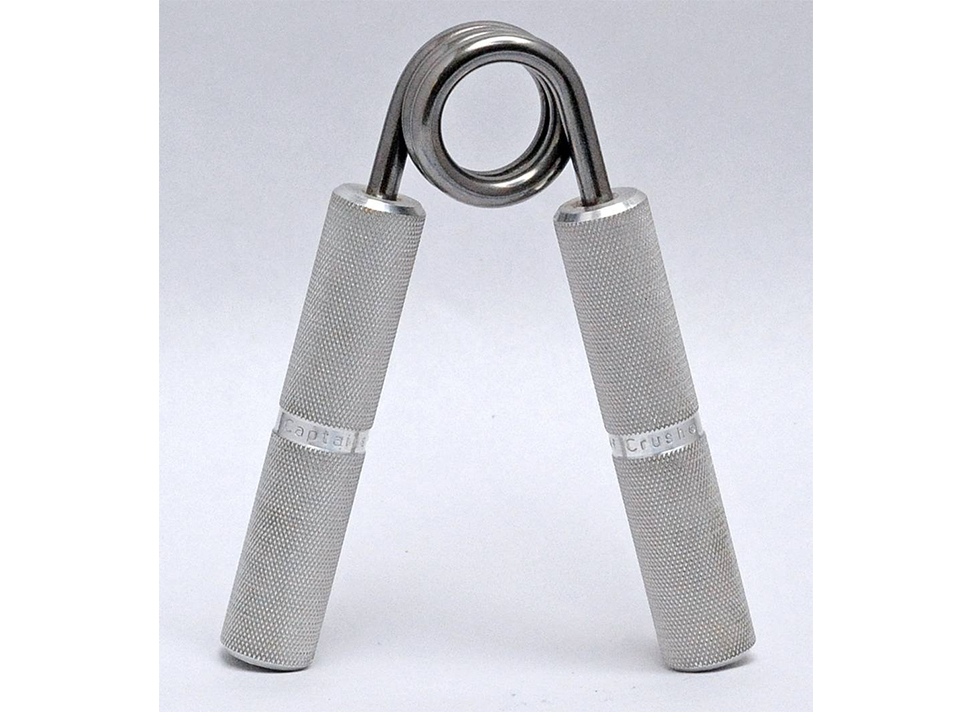 25.95
Best Fixed Resistance Grip Strengthener
A Mummyfit Grip Strengthener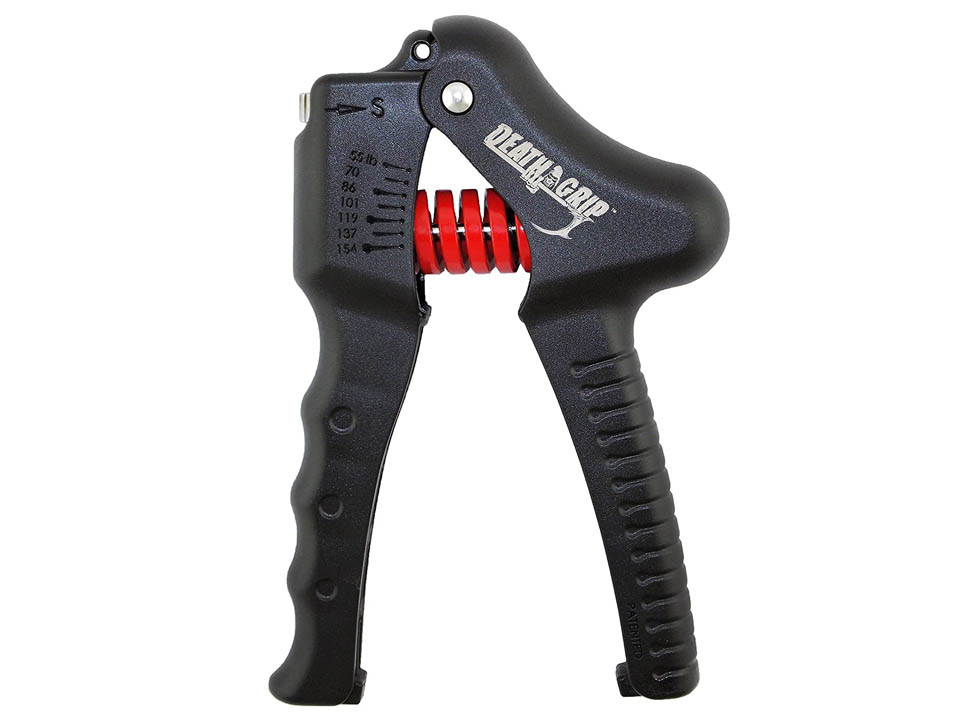 34.97
Best Hand Grip Strengthener With Adjustable Resistance
Longang Hand Grip Strengthener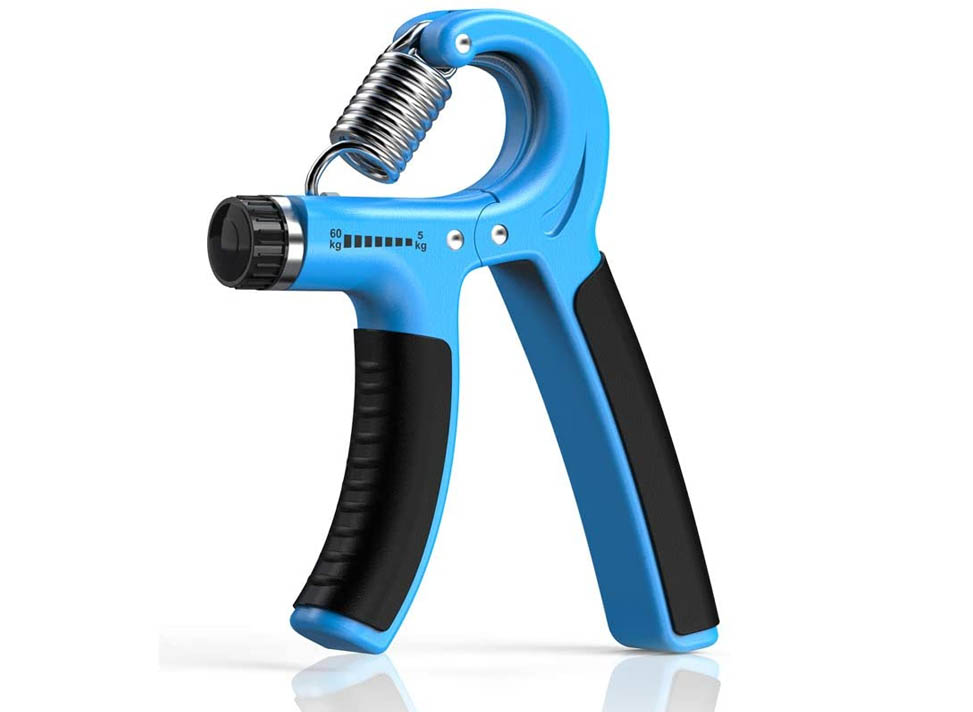 8.99
Second Best Adjustable Hand Grip Strengthener
Gripmaster Hand Exerciser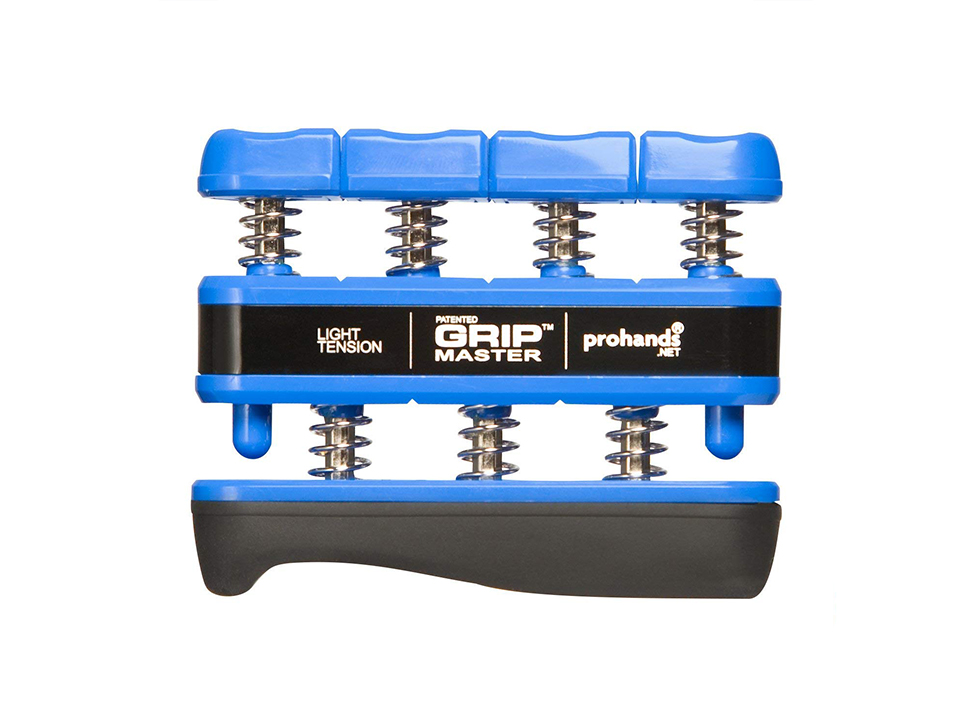 15.95
Best Grip Strengthener For Fingers
Ufree Grip Strength Trainer 7 Pack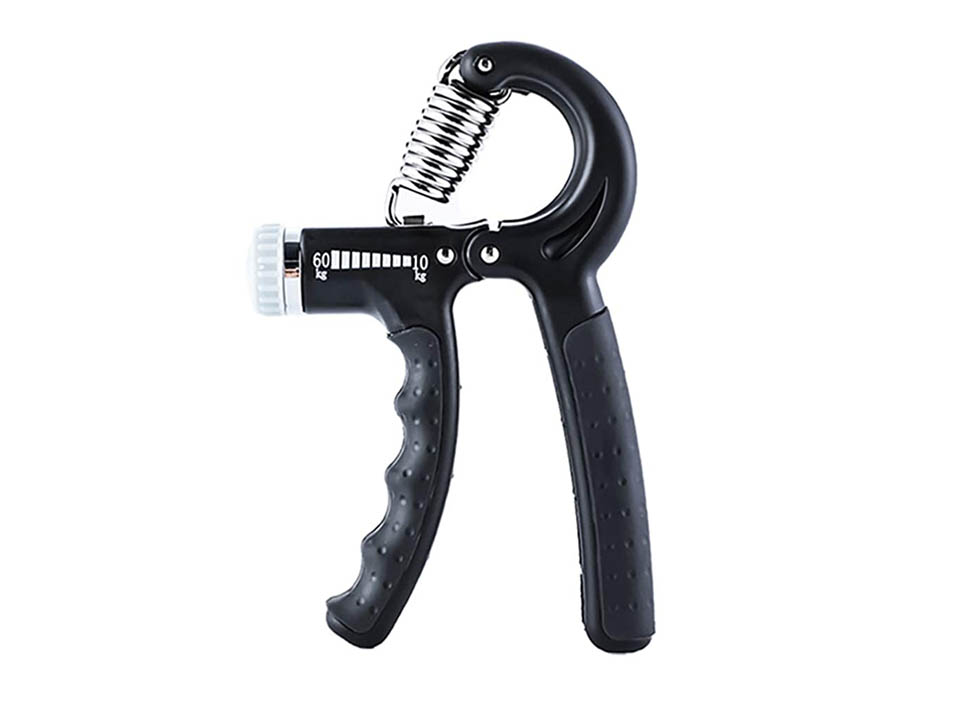 19.99
Best Grip Strengthening Pack
What To Look for
08/01/2020
1
Hand strengthener vs. Finger strengthener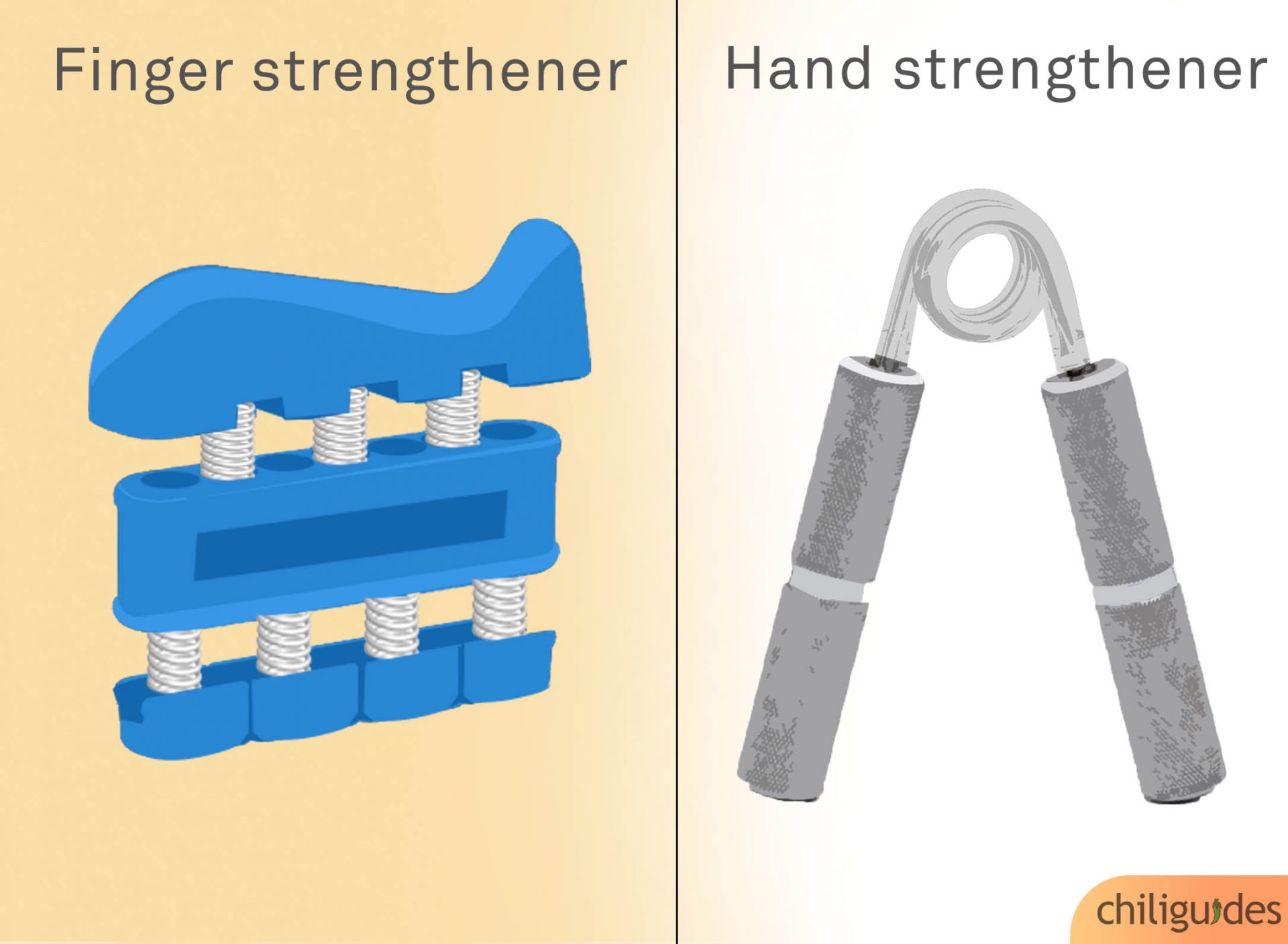 Finger strengtheners have individual pushable keys to enhance pinching strength. They are useful if you want to develop dexterity to play guitar, go rock climbing, etc.
Hand strengtheners are usually shaped like tongs and are best suited to build strength in the entire hand and forearm muscles.
2
Pick heavy resistance for power and light for endurance.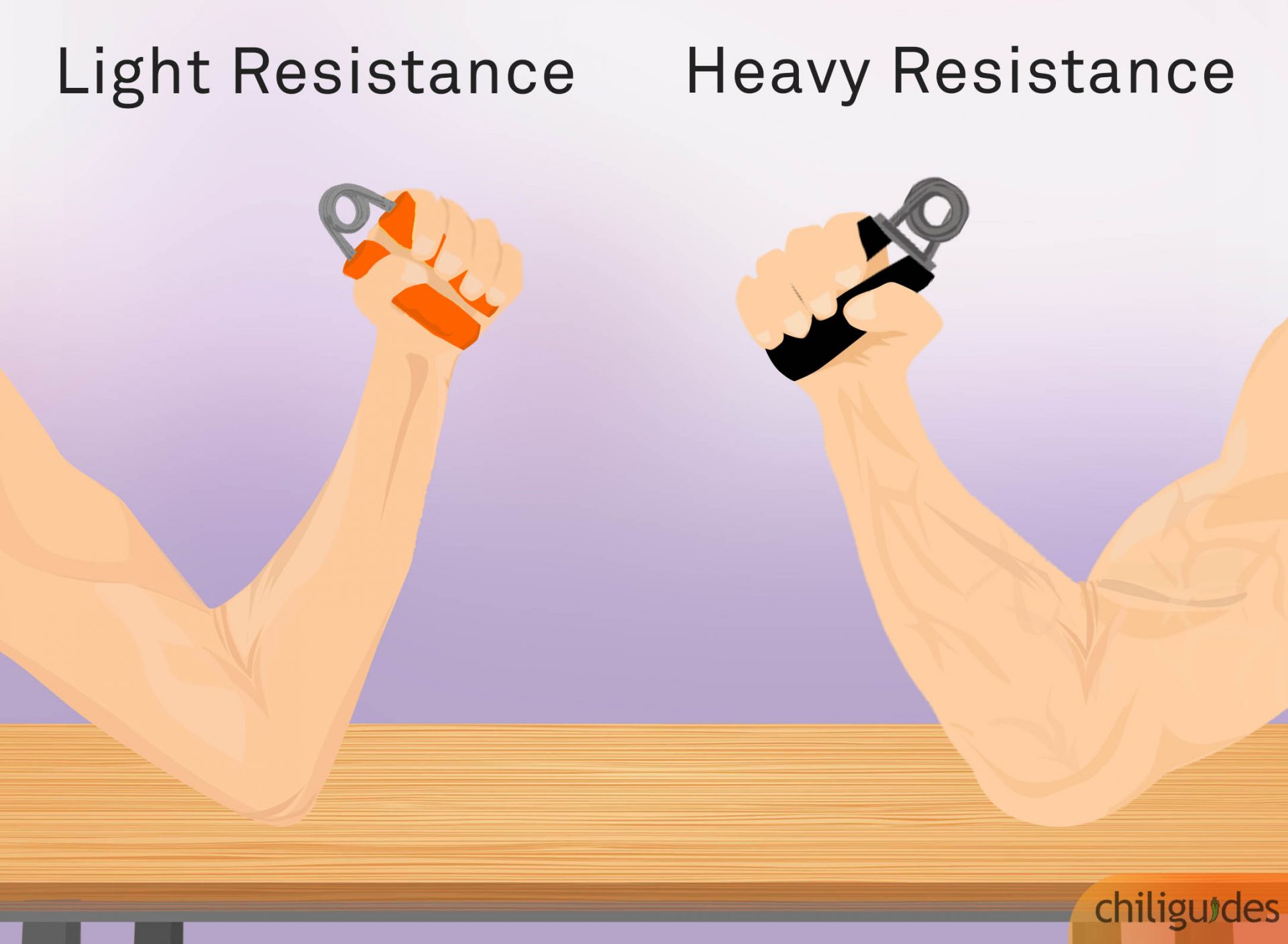 The resistance you require would need some judgment on your part.

If you believe your grip is relatively weak or you want to train your grip for endurance, choose a strengthener with comparatively light resistance.

Whereas, if your grip is already quite strong or you want to increase its power, go for heavier resistance levels.
3
Adjustability saves you money in the long run.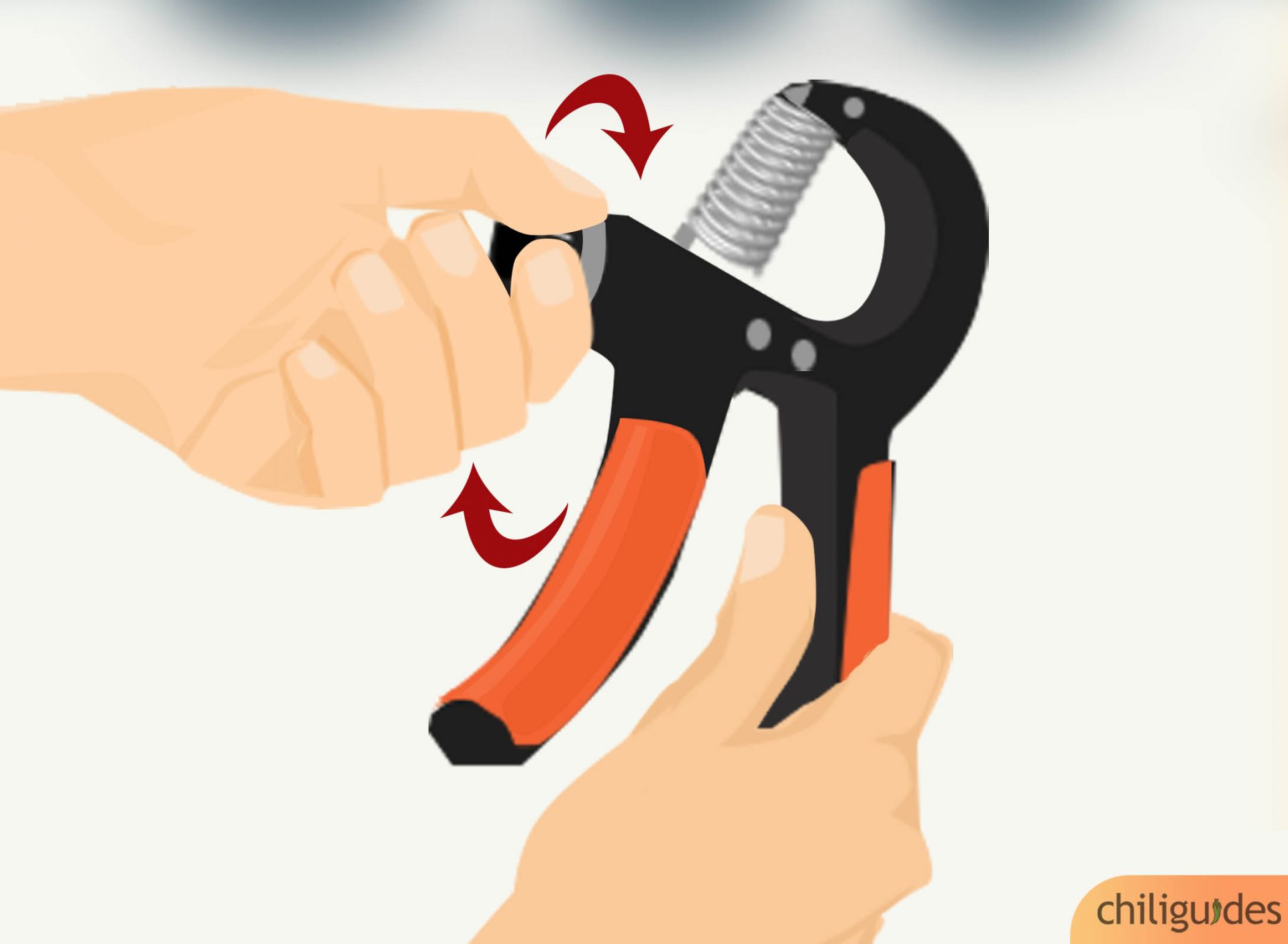 Grip strengtheners are available in fixed and adjustable resistance designs.
Fixed resistance strengtheners are commonly made from metal and are consequently more durable.
However, Adjustable resistance strengtheners are more cost-effective in the long run because you don't have to continually buy new strengtheners as your grip gets stronger.
4
Steel grip strengtheners are safer to use.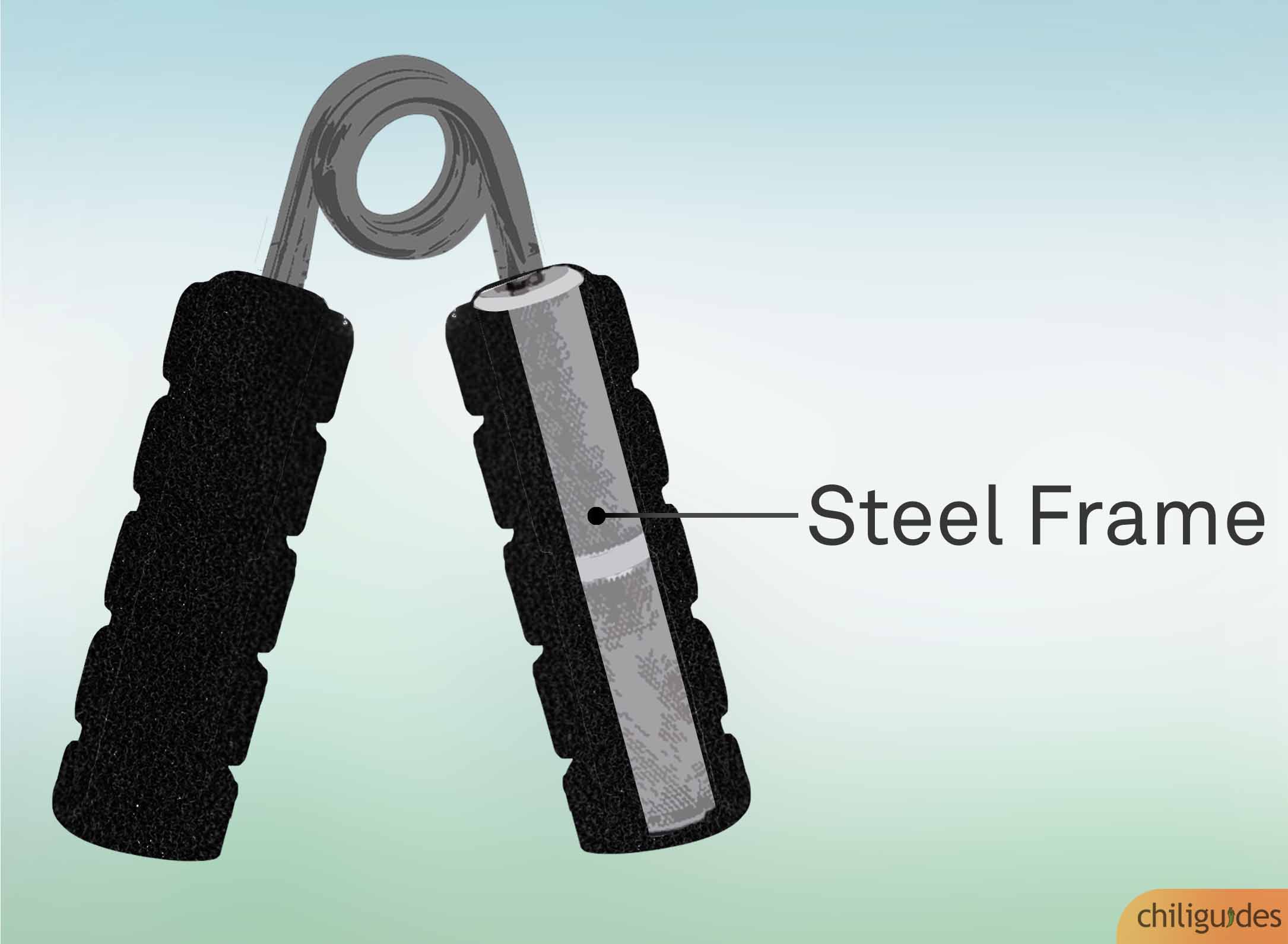 Stainless steel is the best choice for a grip strengthener's frame since it is the least likely to break while you're using it.

If the grip strengthener breaks when you're squeezing it, its parts can fly out and hit you in the face.

Additionally, look for rubberized or knurled handles to prevent the grip strengthener from slipping out of your hand.
Common Questions
Q:

Why should I care about grip strength?
A:
Improving your grip strength has several benefits, from the most basic ones like opening heavy doors, to playing sports like golf, tennis, and rock climbing. Good grip strength allows you to perform deadlifts, rows, and pull-ups, etc. easily. It helps you play instruments like Guitar, violin, piano, and percussion more effectively. Grip exercises also help in preventing pain ailments like Carpal tunnel, tendonitis, and inflammation.
Q:

How do I use the grip strengthener?
A:
There are several ways to use the grip strengthener to increase your grip strength:
Placing your thumb on one side and your index and middle fingers on the other to squeeze
Squeezing with just your thumb and index finger
Squeezing with your thumb and middle finger
Squeezing with your thumb and the four fingers wrapped on the other side
Placing your palm on one side, your pinky and ring finger on the other, and squeezing
Q:

Will the grip strengthener help me build huge forearms?
A:
If you combine the grip strengthening exercises with others like forearm curls, plate holds and other wrist exercises, the grip strengthener will help you build bigger forearms. However, just like any other exercise, proper form is important, otherwise, you will end up straining just the muscles closer to your palm and ignoring the other part of your forearm.
Q:

What are the different grips I should know about?
A:
Crush Grip: The ability to squeeze something with your arm. You use it when holding heavy barbells/dumbbells, swinging a bat or club, climbing ropes, etc.
Support Grip: The ability to hold an object or to hang from it for an extended period. You use it when you do pull-ups and carry heavy grocery bags.
Pinch Grip: This is the grip strength between your thumb and the tips of your fingers. You use it to open lids of jars, throw objects, and for rock climbing.
You can improve these grips with the various grip strengthening exercises discussed in a previous question.
Q:

What muscles does the grip strengthener target?
A:
Grip comes from the muscles in your forearms. Hand grips help build your forearm flexors (they control the closing of your hand) and forearm extensor (they control the opening of your hands).
Grip exercises help in building a stronger grip and better endurance. A direct benefit of this is that you can powerful exercise. Exercises like the hanging leg raise depend on how good your grip is and whether you can last a full set without giving up. A stronger grip enables you to do these daunting exercises.