Guide To Buying A Squat Rack
The squat is an integral part of almost any workout. To safely perform a squat, you require a reliable squat rack. Squat racks can be a substantial investment regardless of whether you're buying them for home or commercial use. It is essential to research the size, stability, and type of squat rack you need before committing to buy one.
Name
images
Price
Store
Chili Score
Bottomline
ROGUE RML-490 POWER RACK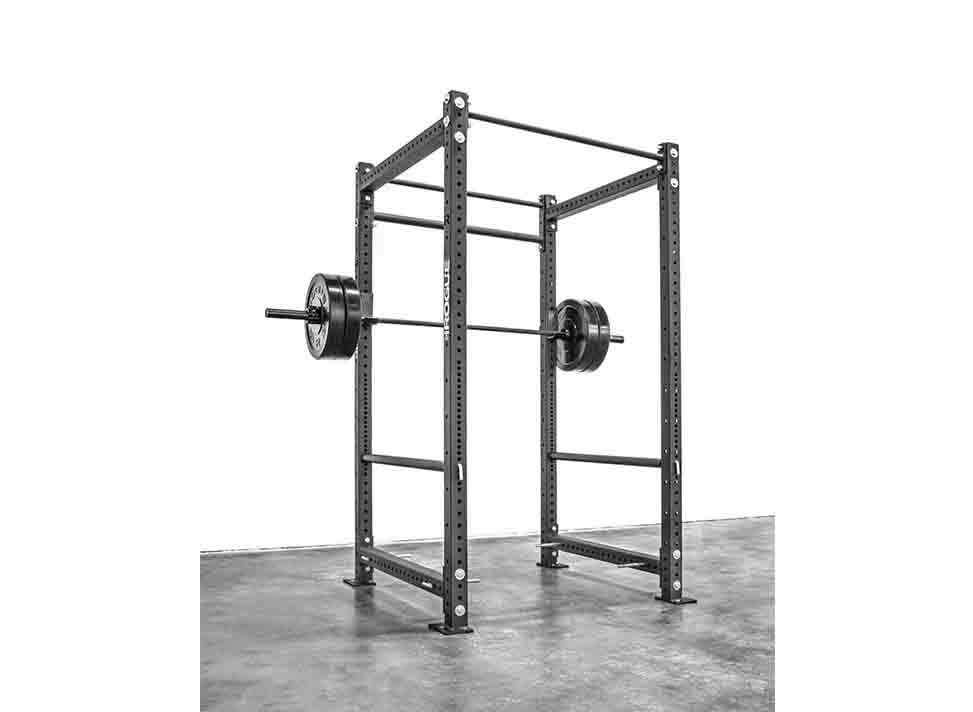 Best Cage Rack
Body-Solid Multi-Press Rack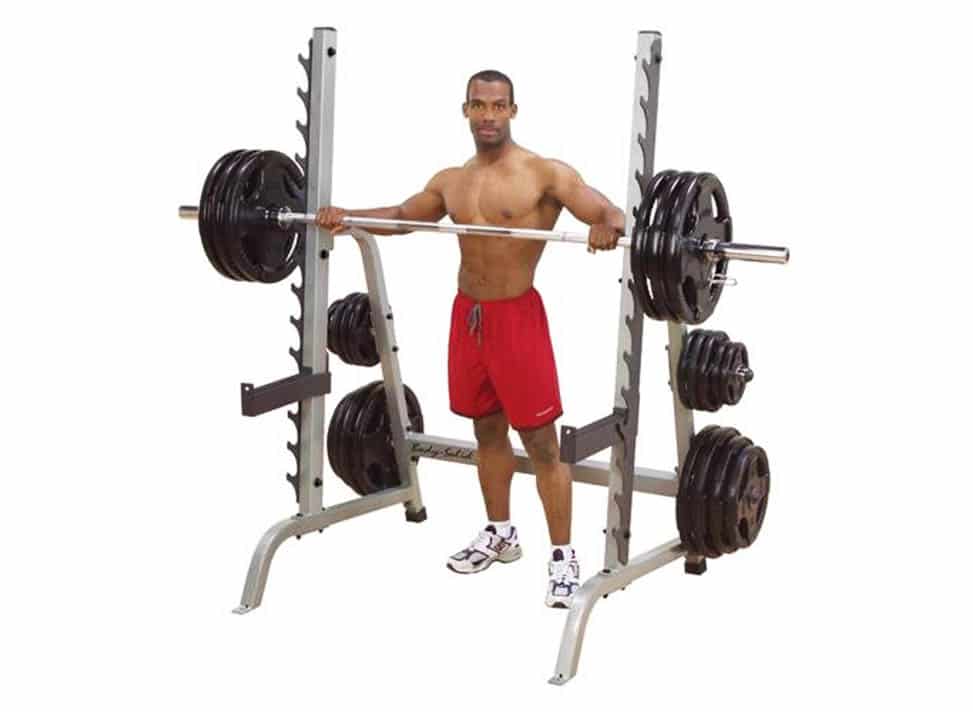 Best Half Rack
Cap Barbell Deluxe Power Rack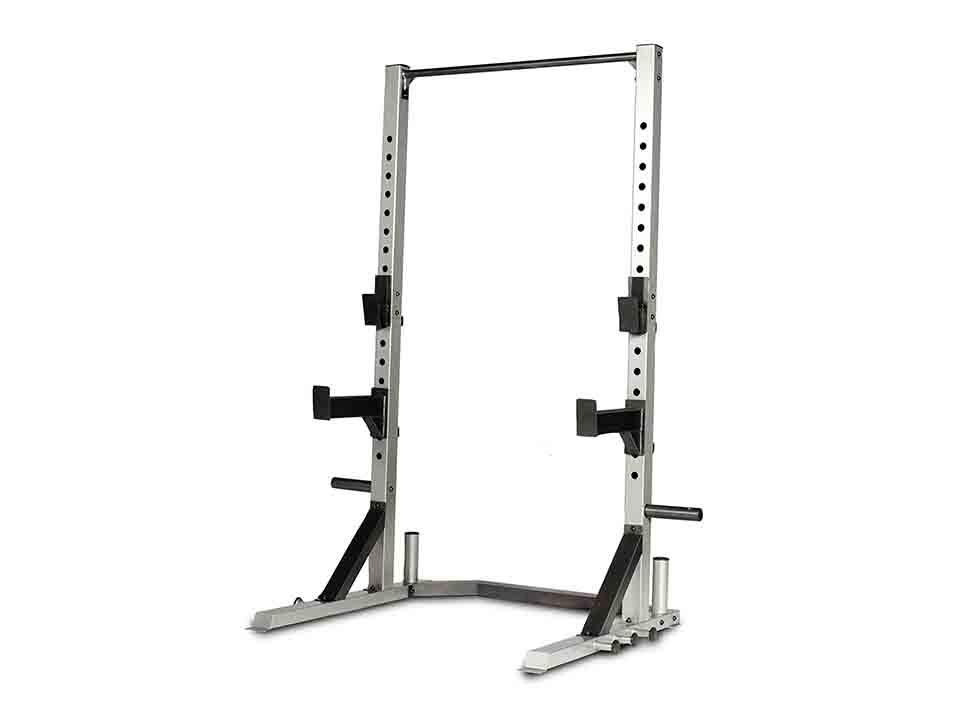 Best Squat Rack On A Budget
HulkFit 1000-Pound Capacity Multi-Function Adjustable Power Cage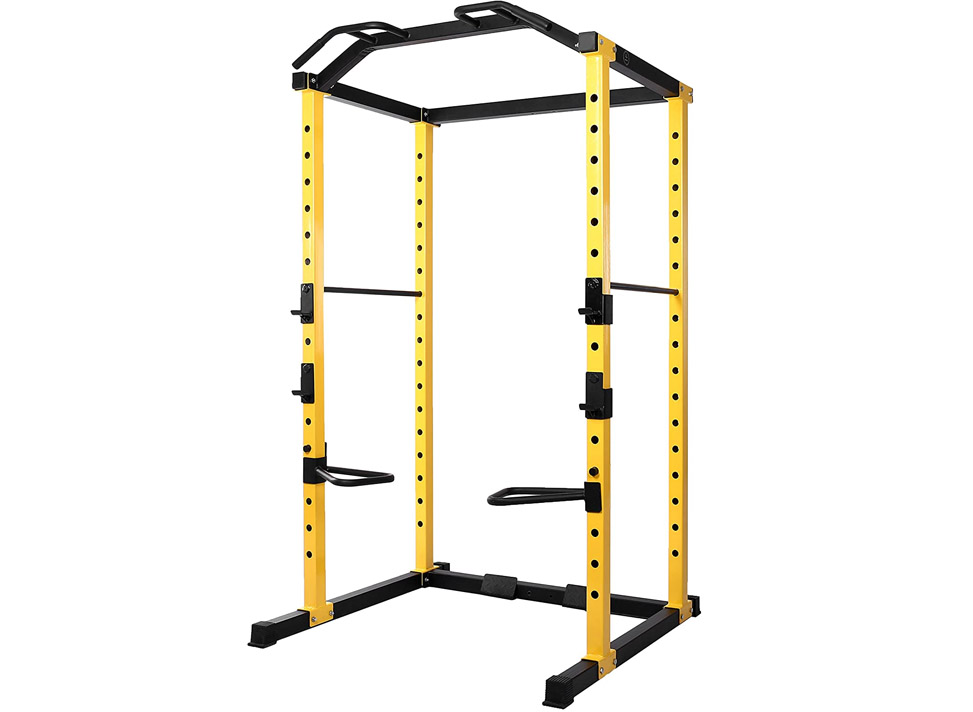 Best Squat Rack Cage On A Budget
Rogue RML-3WC Fold Back Wall Mount Rack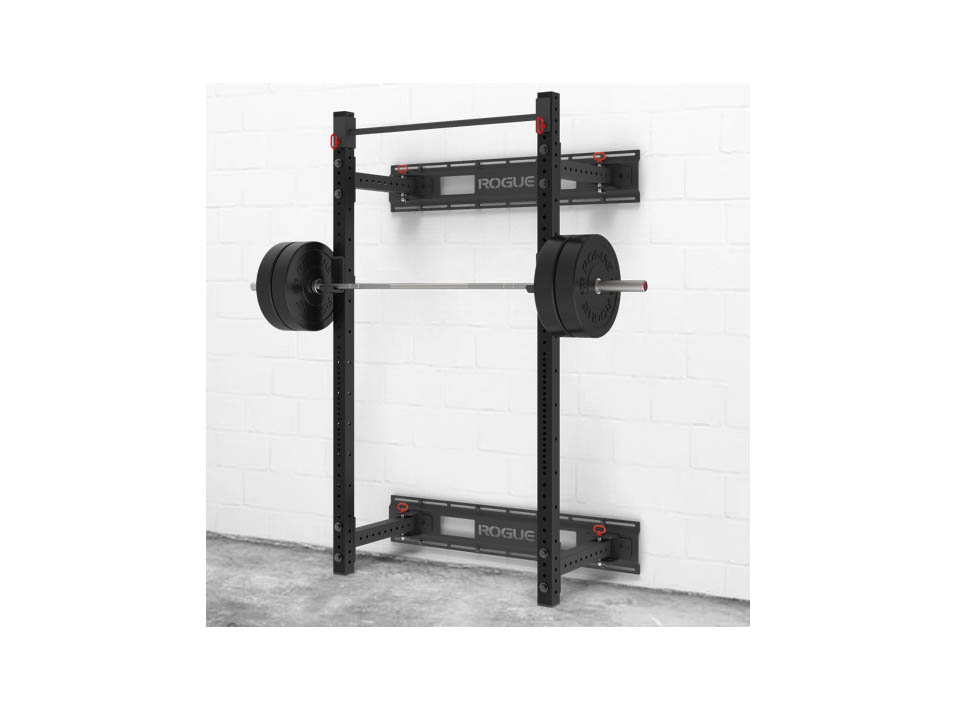 Best Foldable Squat Rack
ROGUE RML- 690 POWER RACK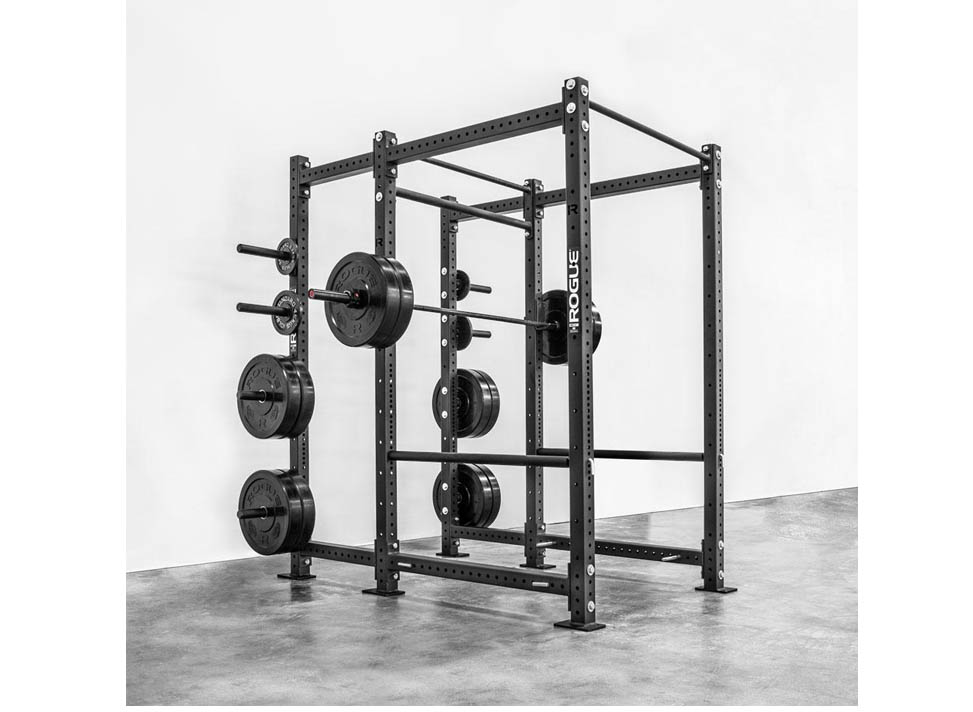 Best Squat Rack For Commercial Gyms
What To Look for
30/03/2020
1
Consider how much space you have.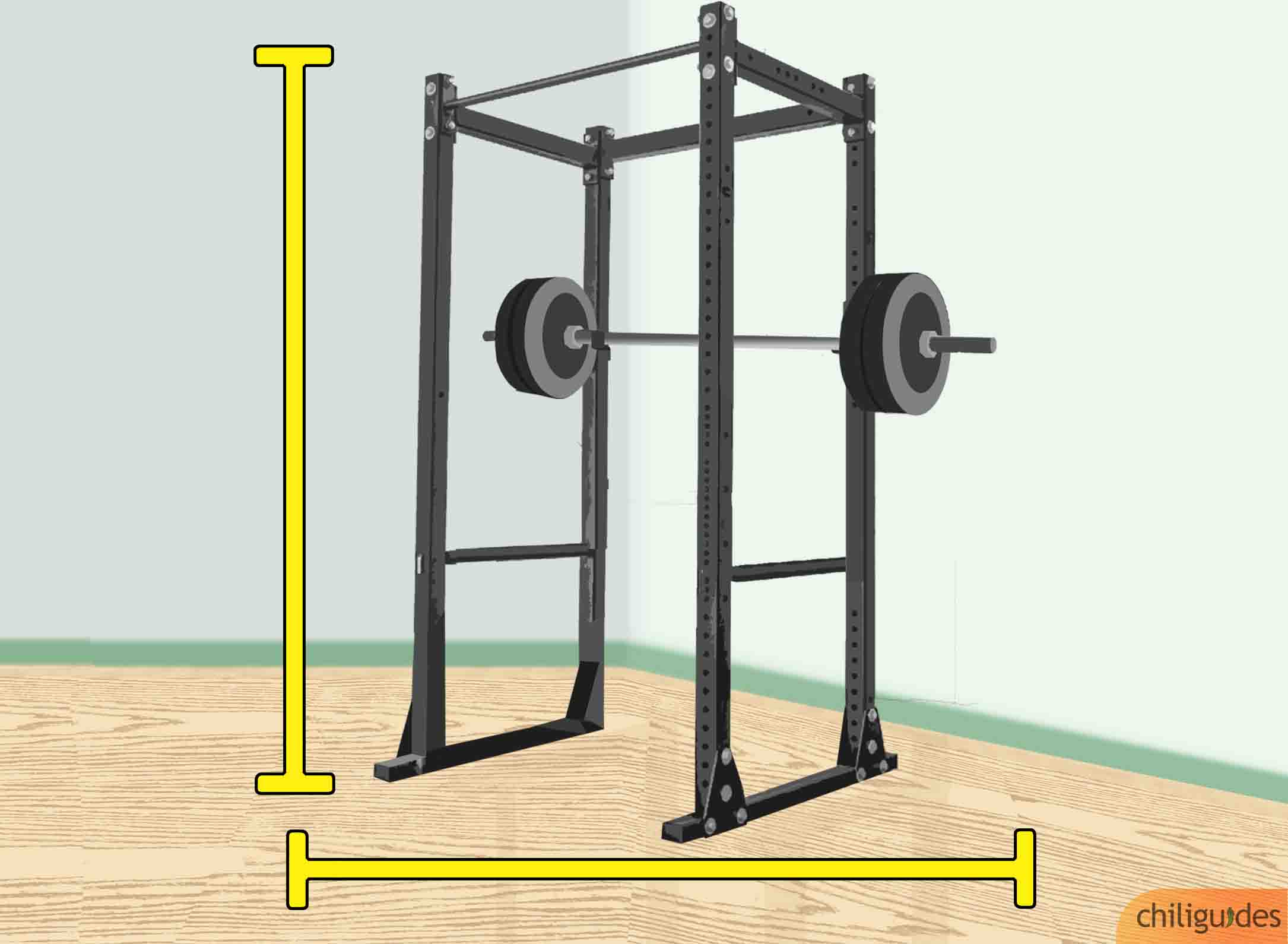 The ceiling height and surface area of the floor should be enough to accommodate the squat rack's length, width, and height.

You will need at least 10 feet of floor space so that you have 1 1/2 feet of space on either side of the barbell to comfortably load the plates.

Furthermore, if you're exceptionally tall, go for a higher rack, so you don't have to bend excessively to un-rack the bar.
2
Half rack vs. Cage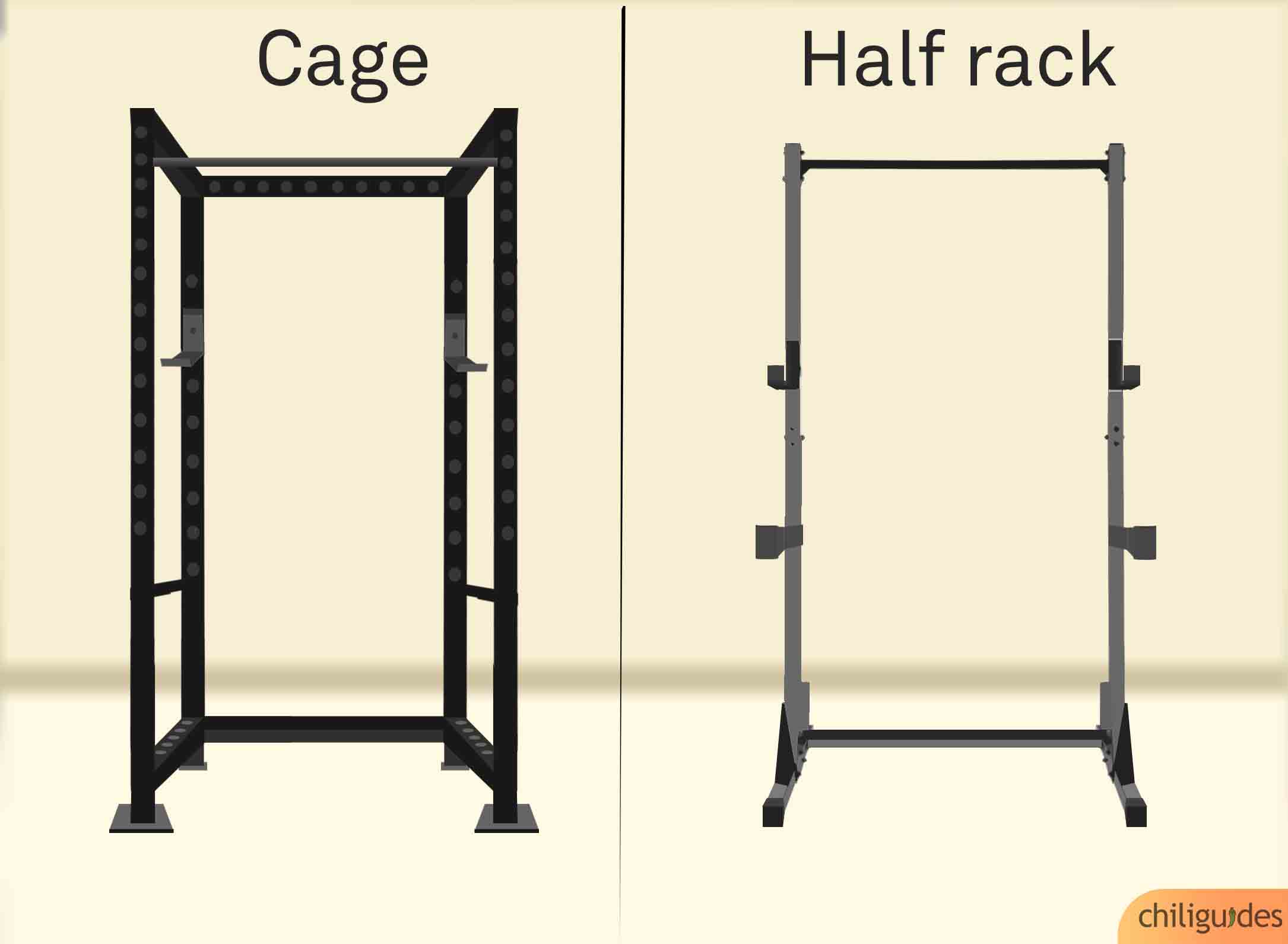 A half rack consists of two parallel pillars with stabilizers at the center or bottom. It takes up less space than a full rack and is relatively easier to assemble.
A cage or full rack has four parallel pillars with stabilizers at the top and bottom. It is usually more expensive than a half rack but is more stable and much safer for home use, making it the better choice for heavy lifters.
3
You must able to bolt the rack to the floor.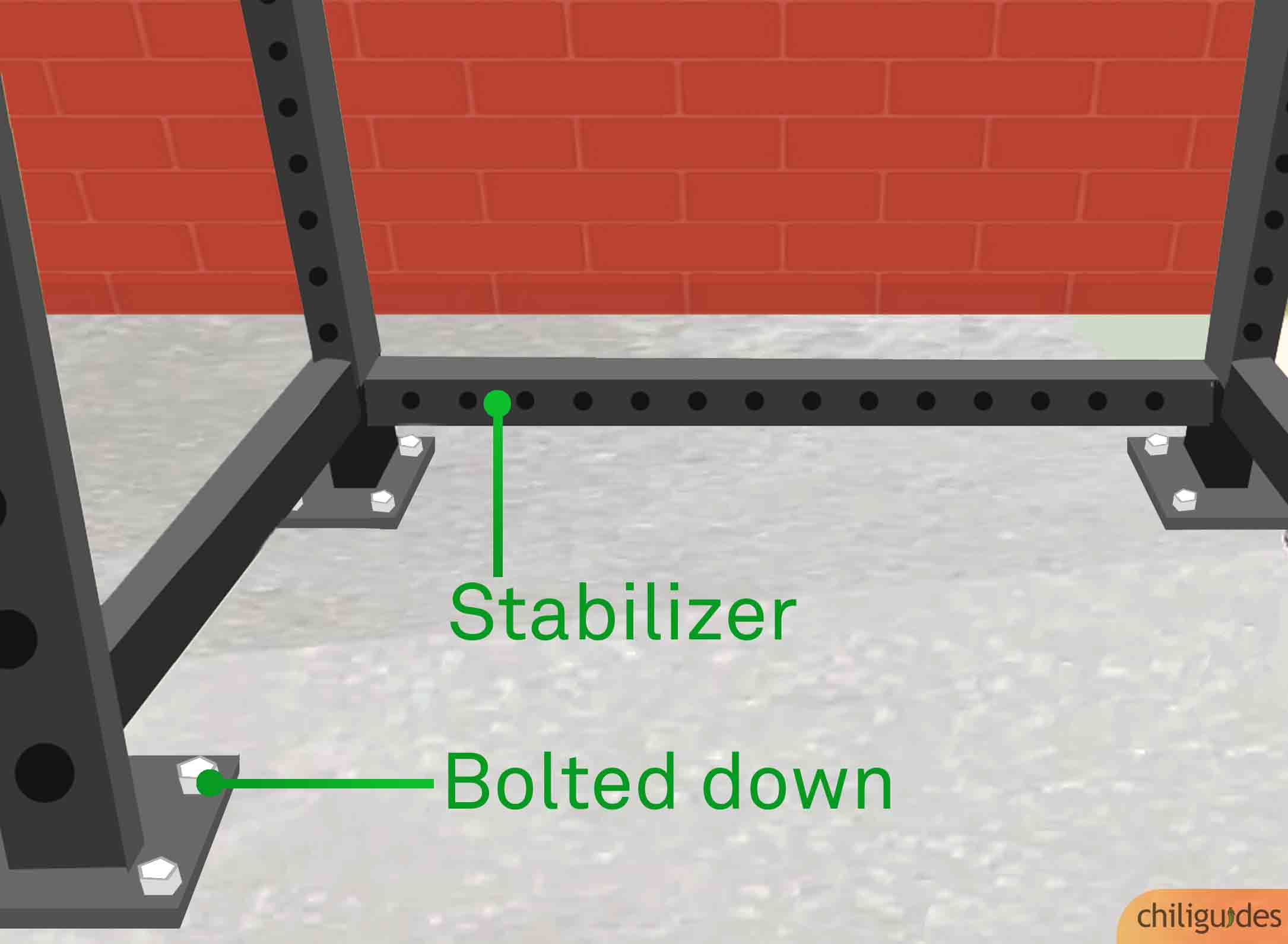 To prevent the rack from tipping over and keeping it stable when lifting heavy weights, there must be holes in the base of the rack so you can bolt it to the floor.

Additionally, some racks come with a stabilizer that can be attached to the frame to further ensure steadiness.
4
Get a collapsible rack if you're short on space.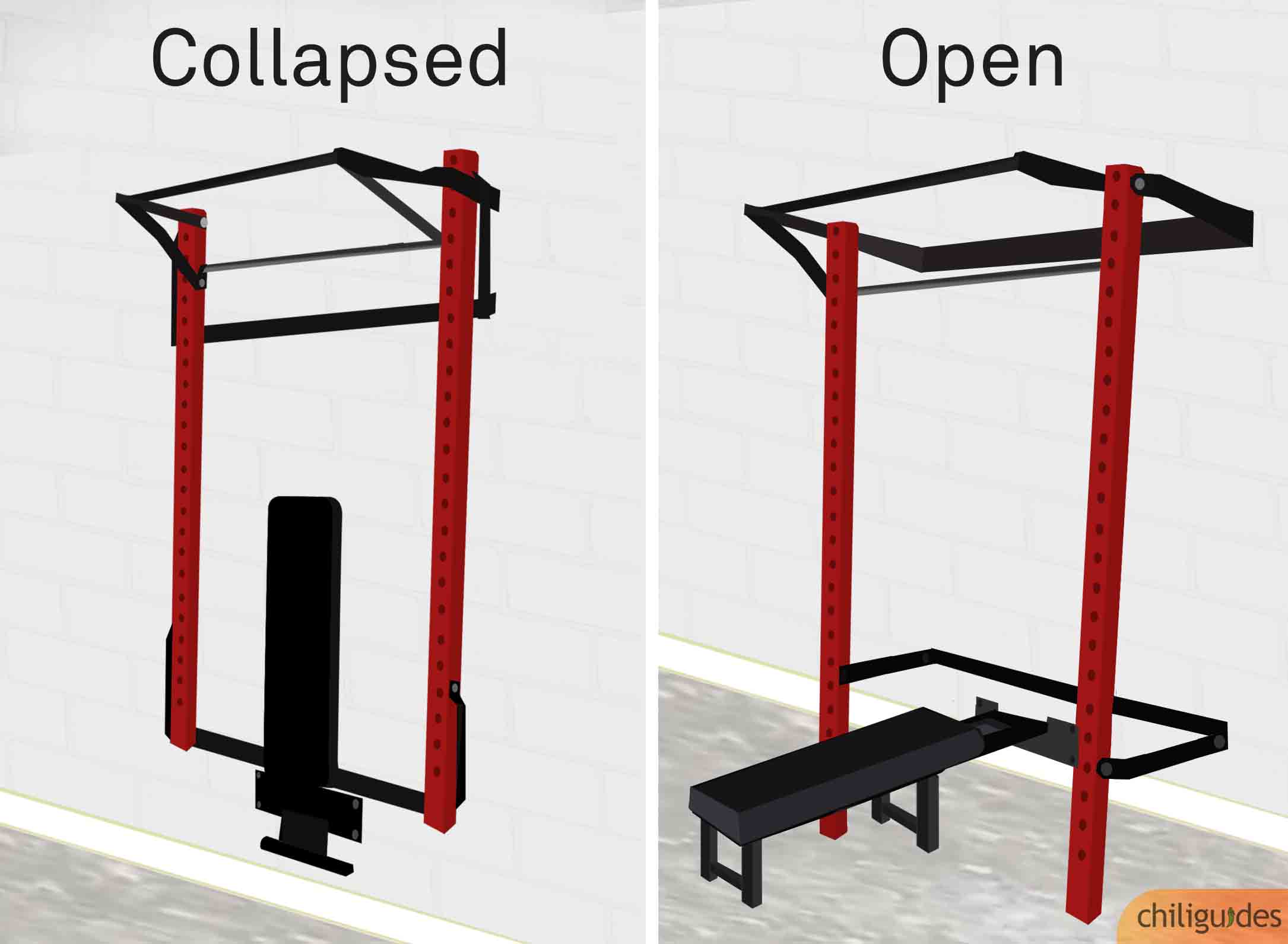 If you are short on space, consider buying a collapsible rack. You can install the rack onto the wall of your basement, garage, or wherever you intend to use it.
When you're not using the rack, you can fold it into the wall on which you've installed it. Furthermore, you can even get a wall-mounted bench to save more space.

Keep in mind collapsible racks are not cheap and generally cost upwards of $700.
Common Questions
Q:

How is a squat rack different from a Smith machine?
A:
The main difference with a Smith machine is that Squat racks don't have any guide rods. So, you must make sure that the weight is appropriate enough to perform your squats while balancing the rods.
Squat racks have more freedom of movement than a Smith machine. This is because the barbell is not restricted.
Squat racks consume less space than Smith machines, making them easier to set up in a home gym.
Squat racks are also cheaper than Smith machines.
Q:

How is a squat rack different from a power rack?
A:
A power rack is just a variation of the squat rack; both are exactly the same apparatus. Power racks have virtual spotters that squat racks don't have. So, if you're on a squat rack and you get stuck, you'll have to drop the weight to the floor. Squat racks are more basic than power racks and therefore consume lesser space and are more economical.
Q:

How do I use a squat rack for squats?
A:
You must keep the following points in mind when you use a squat rack:
If the rack has adjustable safety bars, set them up according to your height. If the safety bar is not adjustable, the squat rack will have fixed points to stack the bar.
Get into the correct position. Grip the bar tightly and keep your hands at least shoulder-width apart.
When you lift the bar off the rack, keep your shoulder blades squeezed and your core braced.
If you are a beginner, get yourself used to and aware of the various bars. Olympic bars and standard barbells differ in size and weight.
Q:

Can I use the squat rack for bench press?
A:
Yes, you can. Slide a fixed/adjustable weight bench under the rack. If you wish to perform bench press using a barbell, use the J-hook on the rack to stack your barbell there. Add weighted plates as per your preference and get on the bench to start the exercise.
Q:

What other exercises can I use a squat rack for?
A:
Apart from regular squats, you can use your squat rack for several other exercises:
You can work your biceps by doing barbell bicep curls.
You can target your lower body by doing barbell lunges.
Doing barbell rows on the squat rack can help sculpt your upper back.
To strengthen your posterior chain, you can do box squats.

Q:

Can I make a squat rack at home?
A:
It is better to buy a squat rack rather than building one yourself, especially if you do not have experience in building gym equipment. If you have built stuff like this before and wish to build one, make sure that your measurements are on point. The materials selected should be sturdy enough to support heavy weights. You will also need to include spotter arms. A squat rack is an enormous machine and you need to keep the dimensions in mind. The entire frame should be sturdy and not wobble at all.
Q:

Should I do back squats or front squats?
A:
Back squats place the stress on your posterior chain- glutes, hamstrings, and back. Front squats focus on your anterior chain- your quads and core.
Since both exercises target different muscle groups, you must do them as per your schedule. It depends on which muscles you wish to target. The ideal scenario is adding both these exercises in your workout.
Q:

What muscles do squats work?
A:
Squats are a beast of an exercise and you should add them to your exercise routine and should do them multiple times in a week. This functional exercise targets your hamstrings, quadriceps, glutes, calves, and abdominals. By adding variations, like jump squats and barbell squats, you can challenge your body further and target other muscle groups as well.
Q:

I have pain in my knees/back. Should I do squats?
A:
It depends on the type of pain. If all you have is some soreness in your muscles that isn't too severe, you can go ahead with squats as long as you don't overexert yourself. If you have sharp debilitating pains in your joints, you're better off not doing the exercise.
Another reason for pain might be the form you're using. Try to check your form to see if the pain decreases.
Q:

What's a squat stand? Is it the same as a squat rack?
A:
A squat stand is a smaller and more space-saving brother of the squat rack. A squat stand has two upright metal posts on either side and its only purpose is to support the weights. Unlike the power rack/squat rack, a squat stand doesn't have virtual spotters. It is therefore not as safe as a squat rack. Due to their minimalistic structure and functionality, squat stands are more economical than squat racks.