Guide To Buying A Suspension Trainer
Suspension training involves using your body weight to train with suspended rope-like straps with handles at either end. Though it is a relatively new phenomenon that doesn't deny its benefits as it is generally regarded as a great workout to build your stabilizer muscles, increase strength, and even get in some low impact cardio.
What To Look for
08/05/2020
1
Rubber Handles vs. Foam handles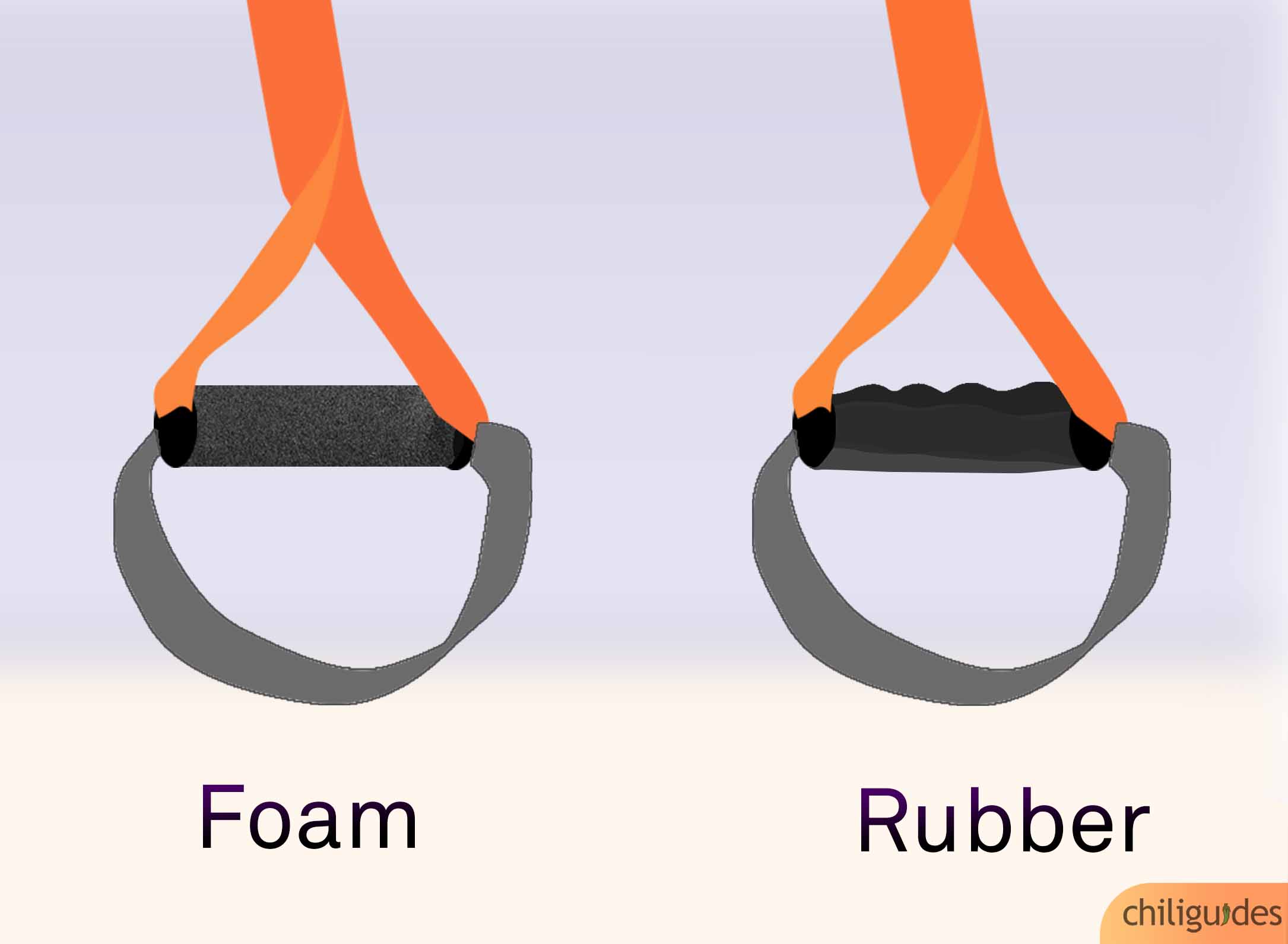 Handles are available in rubber and foam. The material you need to use depends on how much you tend to sweat during your workout.

If you are prone to excessive sweating when you're training, rubber handles will be better for you than foam as rubber will keep your hands from slipping. 
Foam handles are far more comfortable on the wrist joints but do not have the non-slip properties of rubber handles.
2
The straps should have adjustable buckles.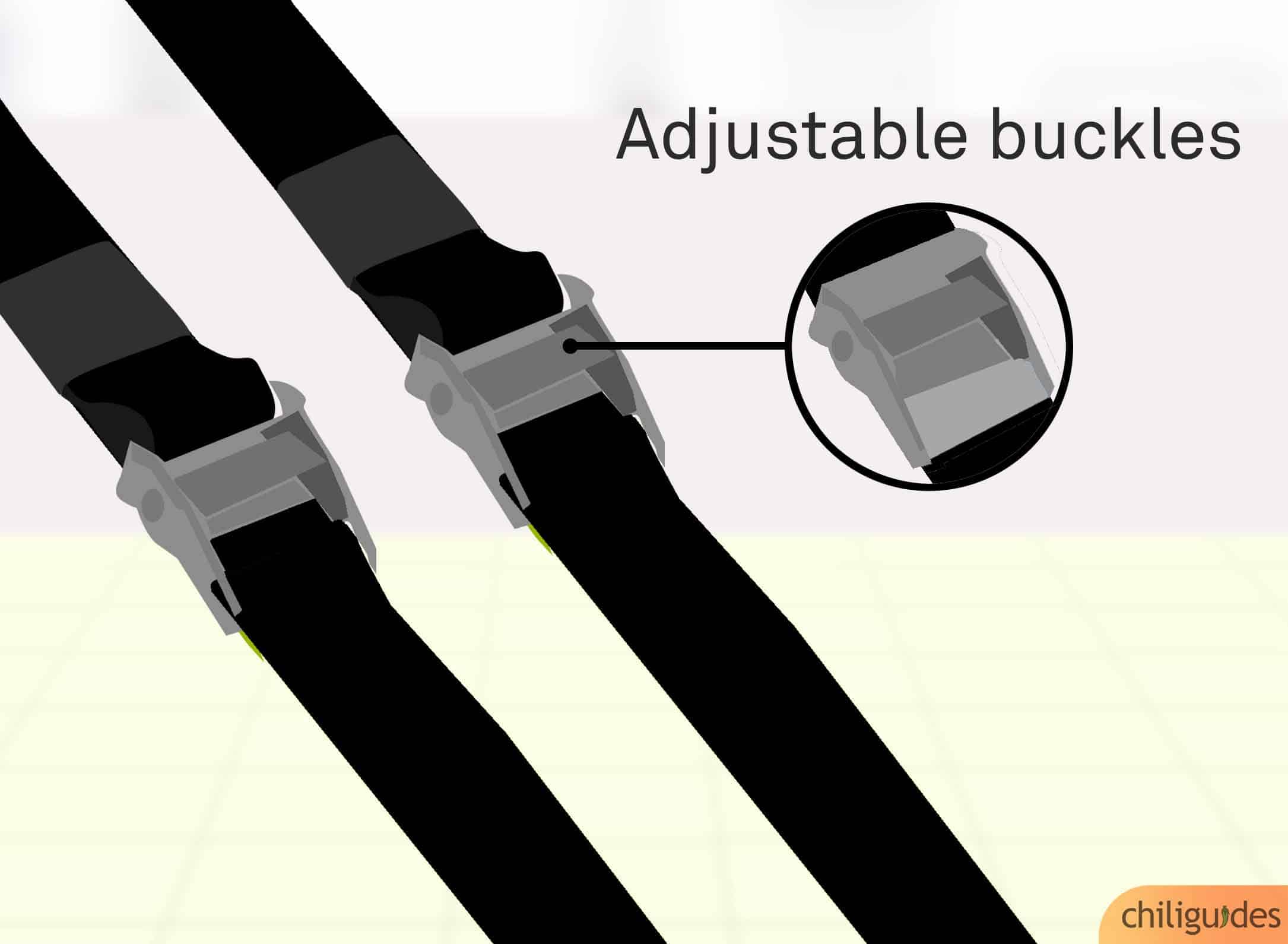 Since you're presumably going to be performing multiple exercises on the suspension trainer, ensure the straps have buckles to easily and quickly adjust their length.

This convenient adjustment system will keep you from wasting time and letting your body cool down before you can begin your next exercise.
3
Get an extender if you have very high ceilings.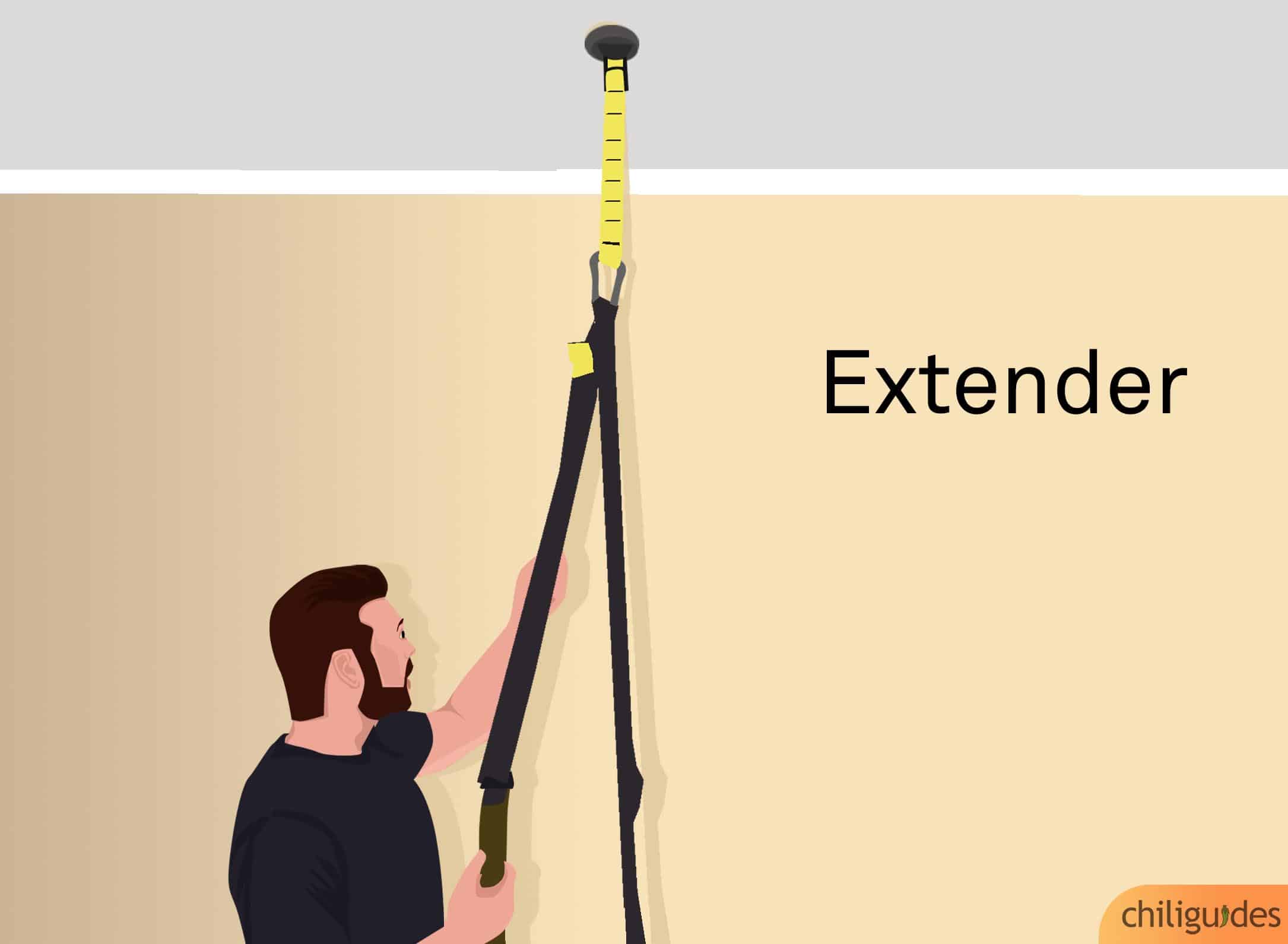 If your ceiling height is significantly more than the length of your straps, you will need to use an extender.

An extender is essentially an appended strap that connects the ceiling to the main suspension trainer to increase its length.
4
The straps must have a high weight capacity.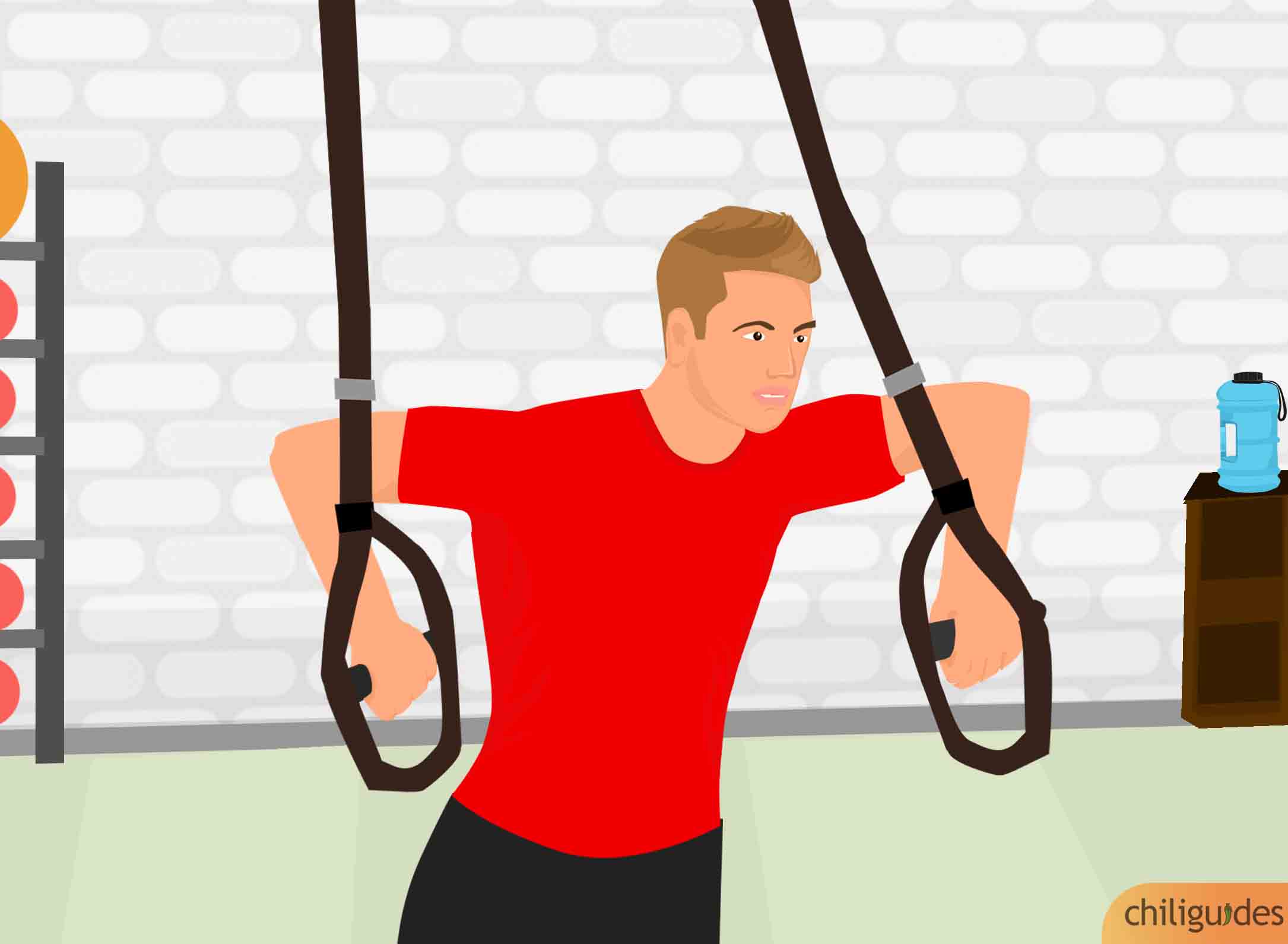 The strap is the most crucial part of the suspension trainer and must be tightly webbed with high-quality materials.

Considering that you will be exerting enormous amounts of pressure on the straps, the last thing you want is for them to snap while you're using the suspension trainer.

The suspension trainer should ideally have at least 300 – 350 lbs of weight capacity.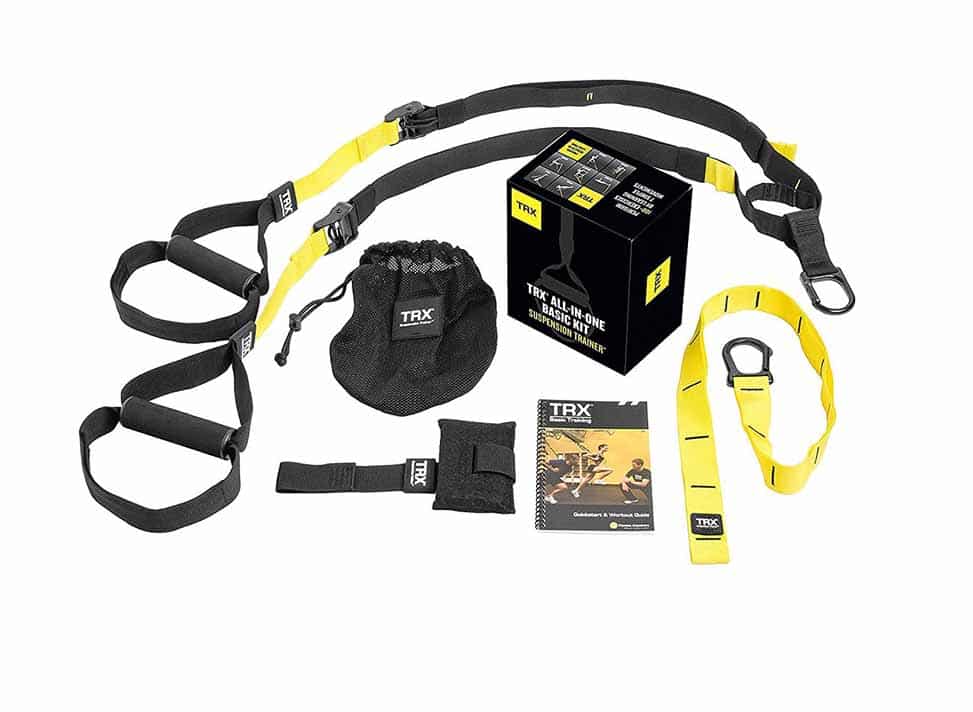 Best Suspension Trainer Overall
TRX Training BASIC kit
Comfortable Handles
350 lbs weight capacity
Quick and easy to adjust
Overpriced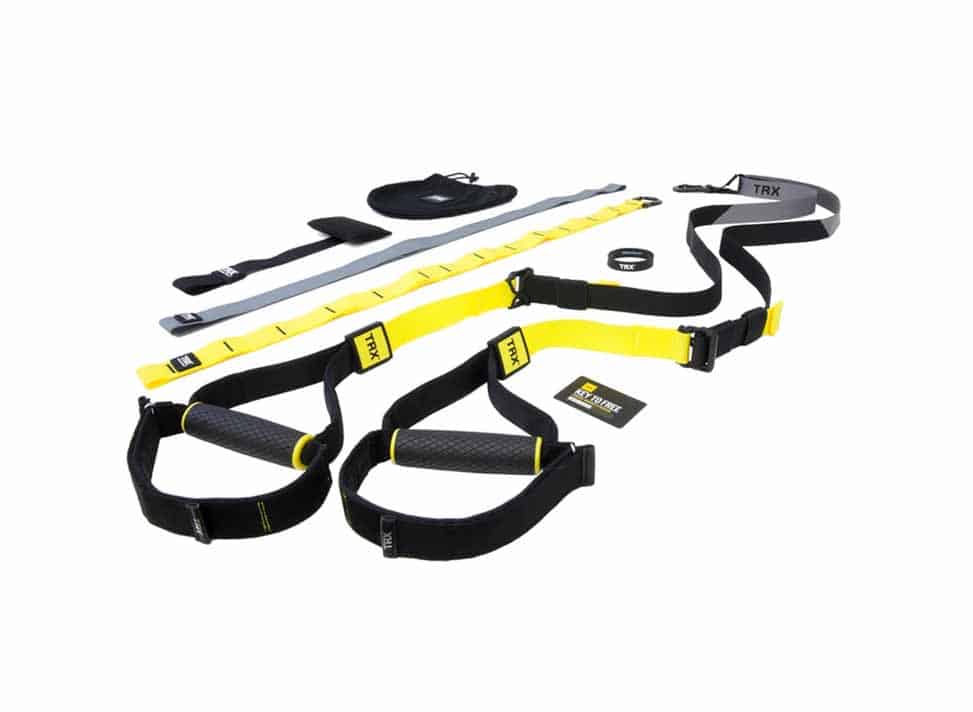 Best Suspension Trainer For Commercial Gyms
TRX PRO4
1,300 lbs weight rating
Unrivaled construction quality
Highly customizable
Includes TRX extender for high ceilings
Antimicrobial coating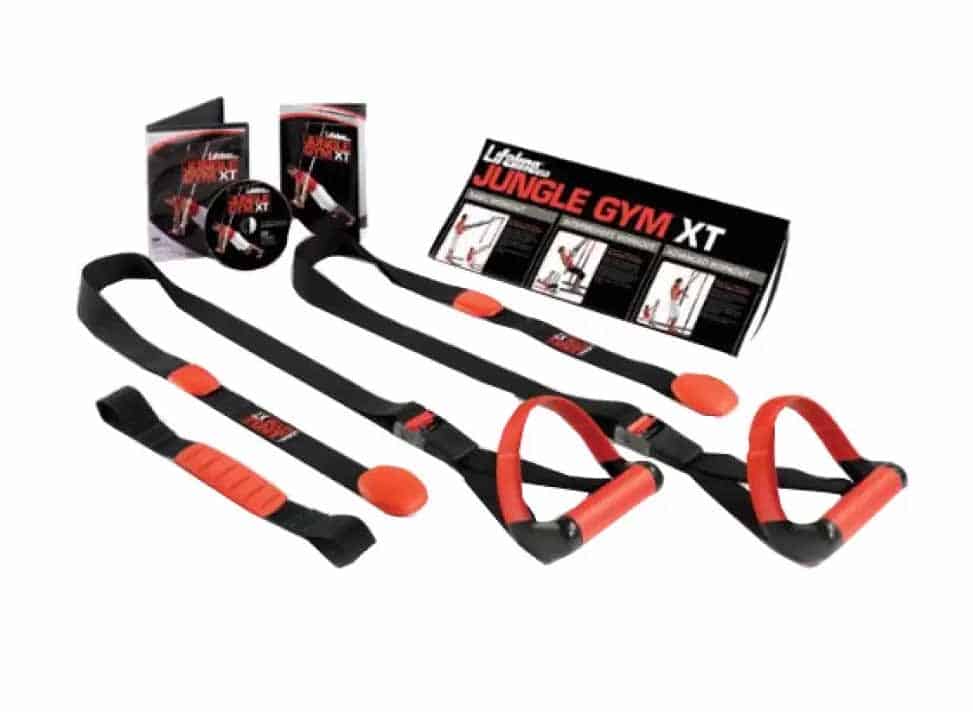 Best Suspension Trainer On A Budget
Lifeline Jungle Gym XT
Straps can be anchored separately
Easy to clean handles
Inexpensive price
Awkward adjustment mechanism