Guide To Buying An Inversion Table
The Inversion Table is a piece of equipment that allows you to hang upside-down safely to reverse the compression of gravity on your spine. Positioning yourself upside-down like this helps realign your spine, which improves posture and general health and reduces back pain, among many other benefits.
Name
images
Price
Store
Chili Score
Bottomline
IRONMAN Gravity 4000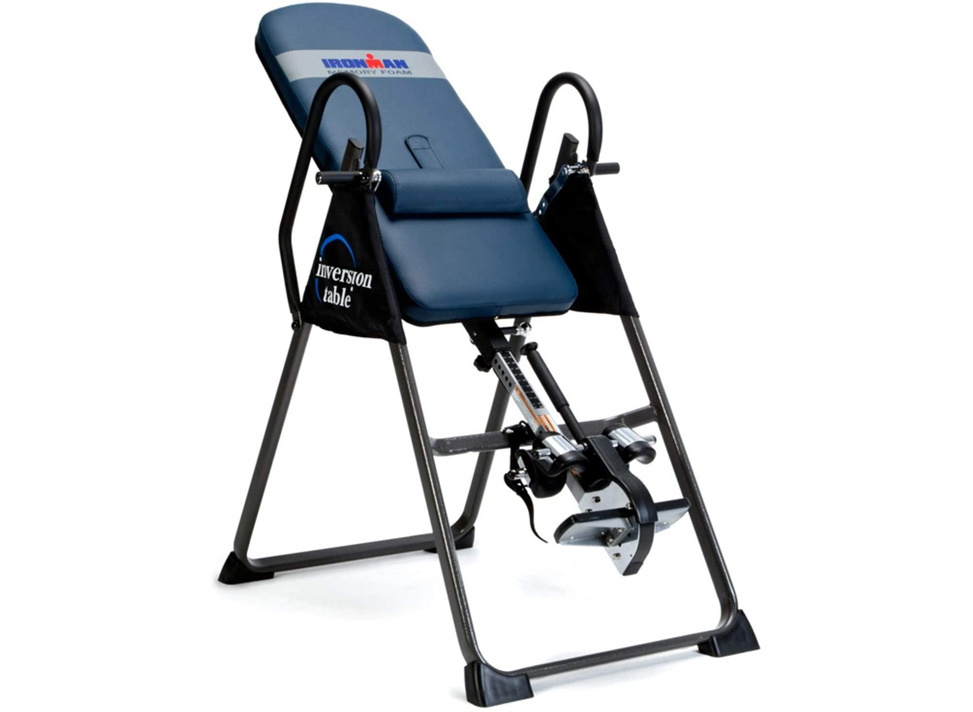 Best Inversion Table Overall
EXERPEUTIC Inversion Table with AIRSOFT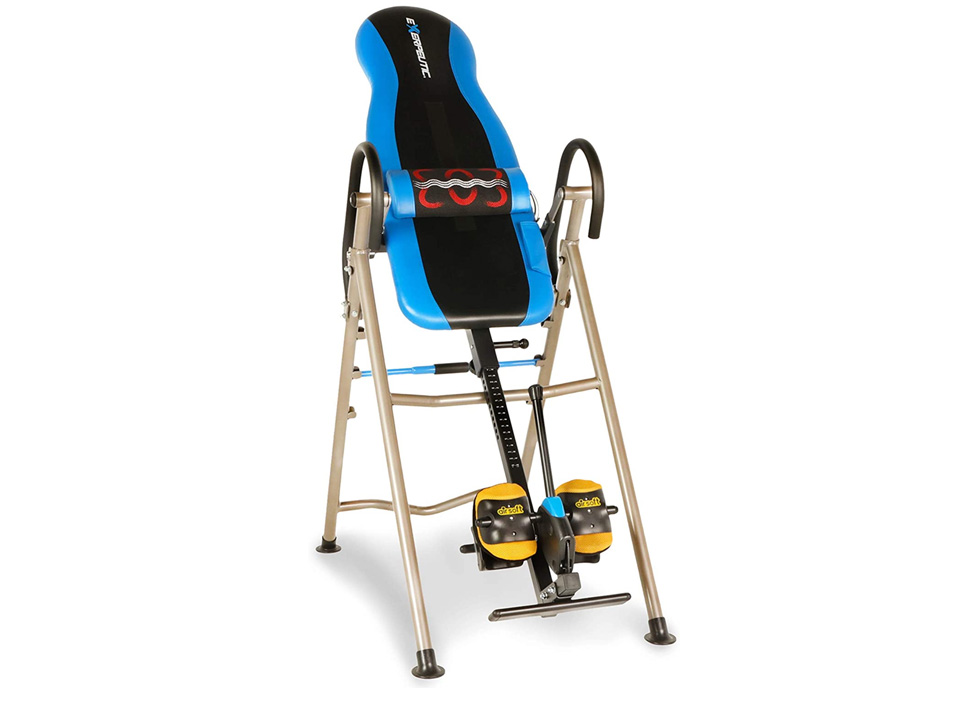 Safest Inversion Table
Innova ITX9600 Inversion Table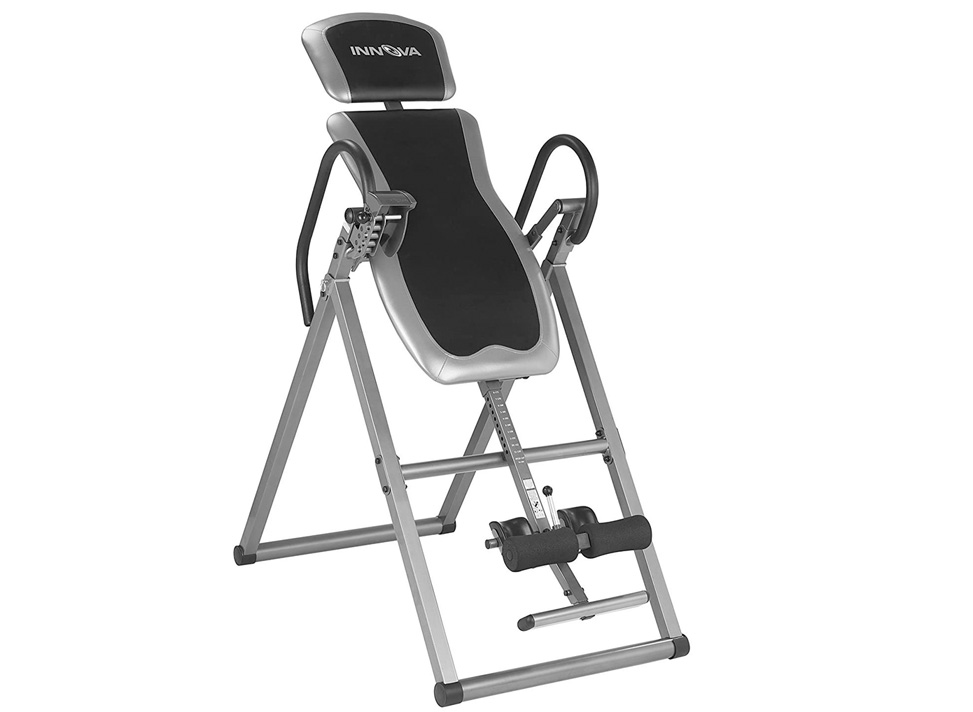 Best Inversion Table For Back pain
What To Look for
02/03/2021
1
Construction considerations.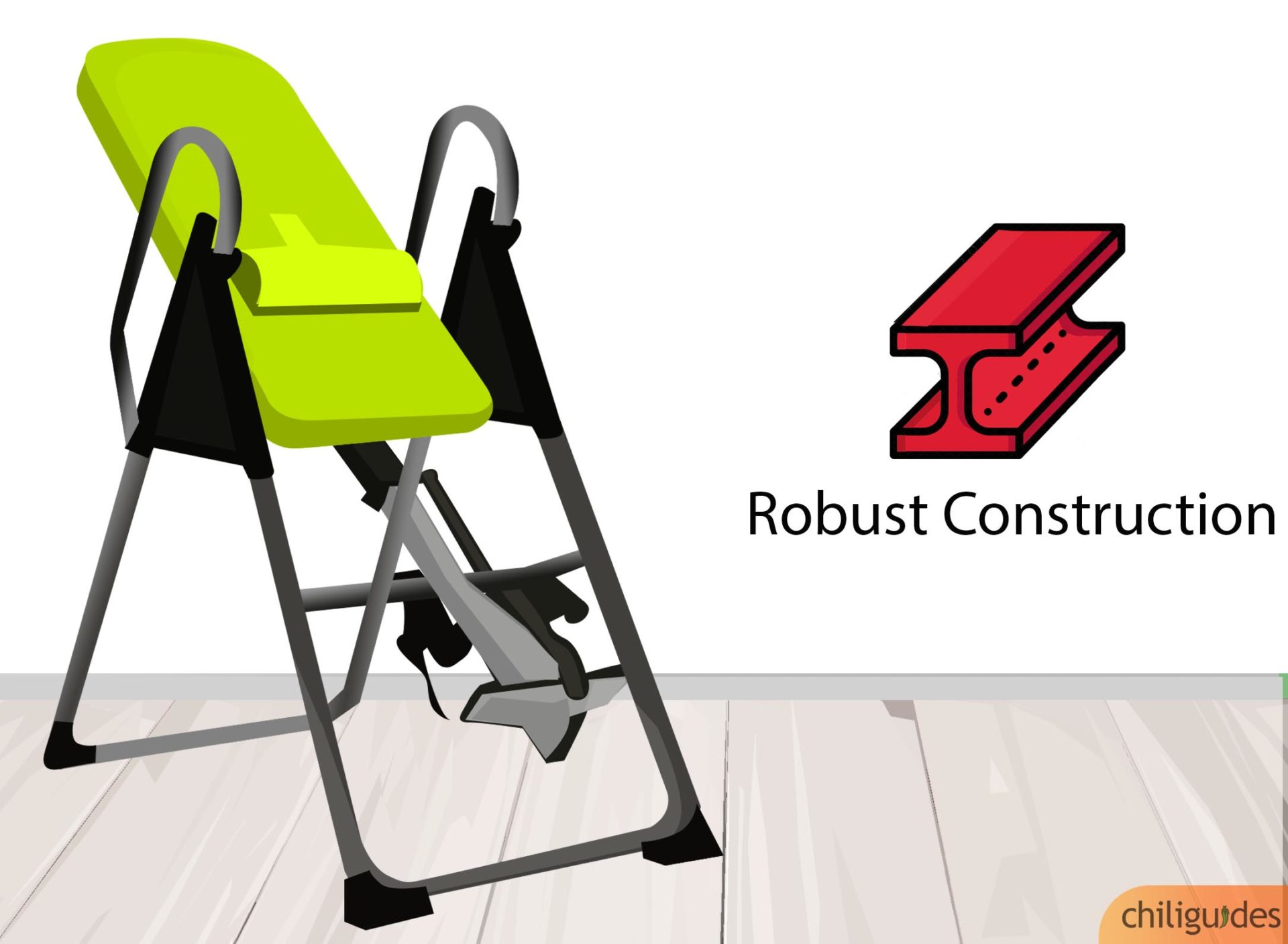 Opt for heavy-duty steel as it's the only material that guarantees stability and safety as you hang upside down.
Look for heat-treated material at the joints for additional durability.
Memory foam cushioning ensures comfort for your neck, back, and head.
Check for firm foot rollers to securely wedge your foot. The rollers should have adequate padding for comfort.
2
Ensure the table is safe.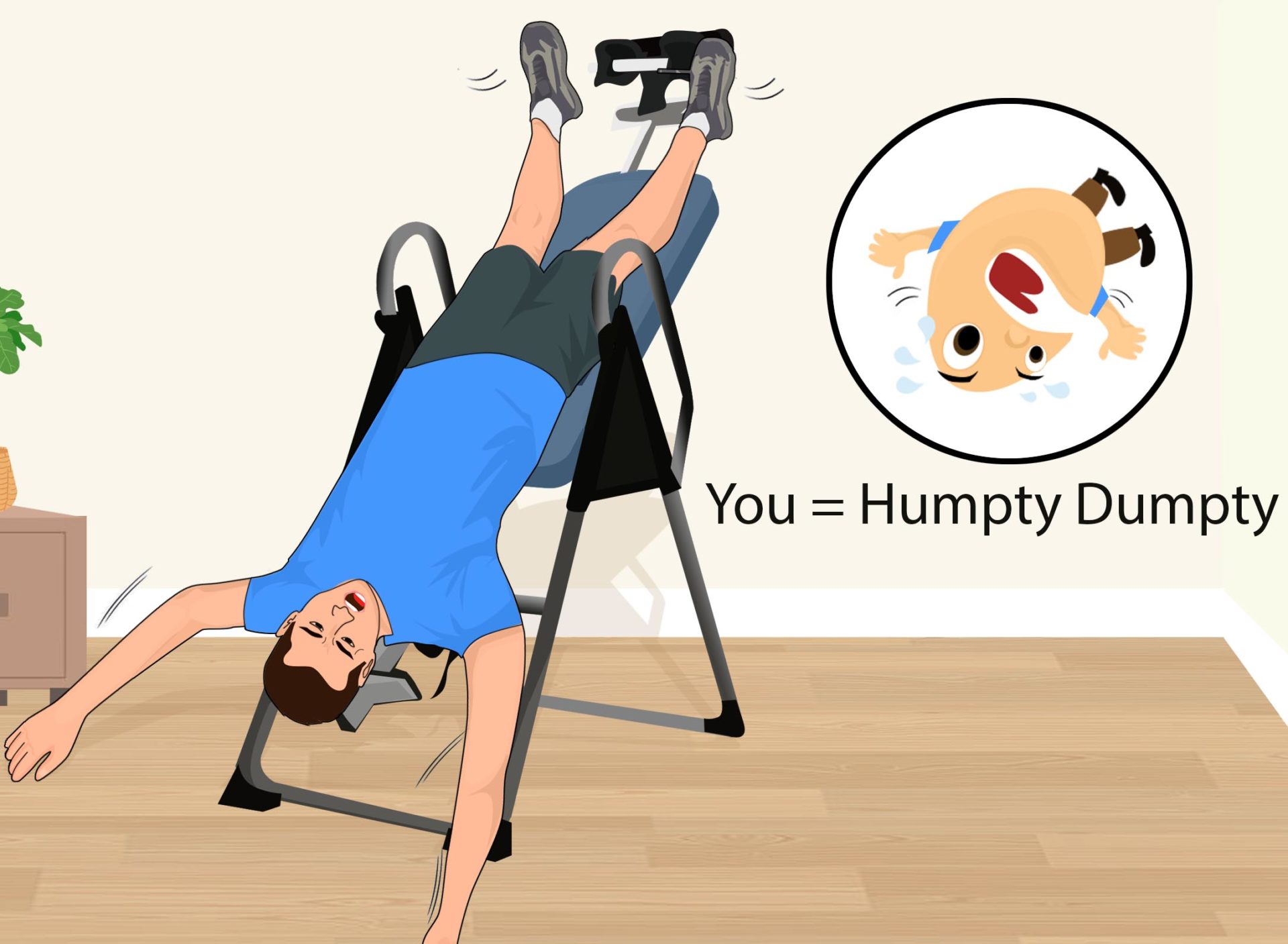 Check for the maximum weight capacity of the table

before making a choice. The standard weight capacity for inversion tables ranges between 220 lbs to 300lbs.

Check that the ankle straps/clamps are secure, adjustable

(as ankle sizes can vary from person to person), and easily accessible. 
3
Look for a stainless steel frame.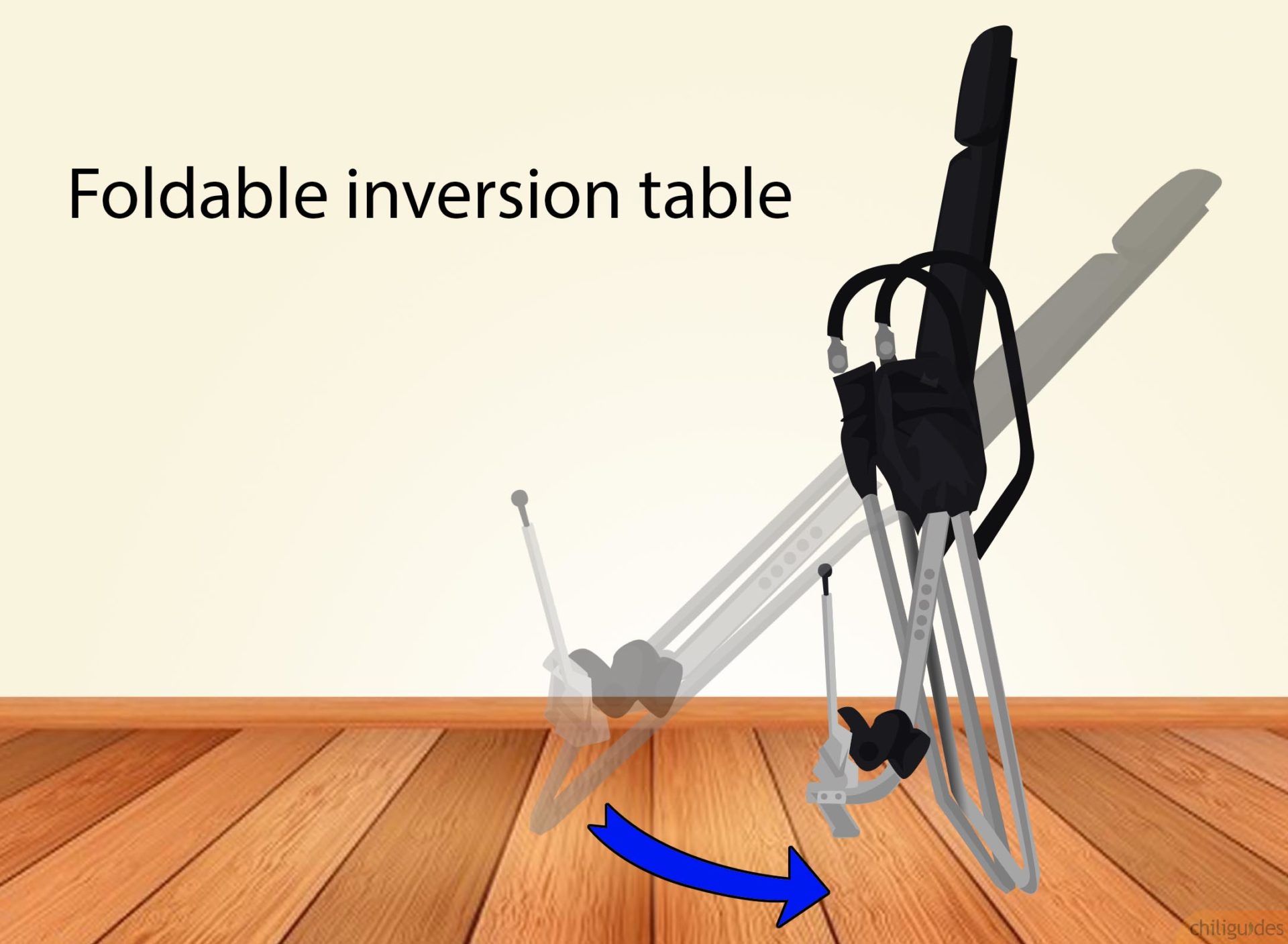 A static table is much more stable than a foldable inversion table

as the foldable table is generally not as heavy-duty in its build.

Regardless of whether you buy a static or foldable table

, inversion tables with stainless steel frames are the best at withstanding dust and corrosion

.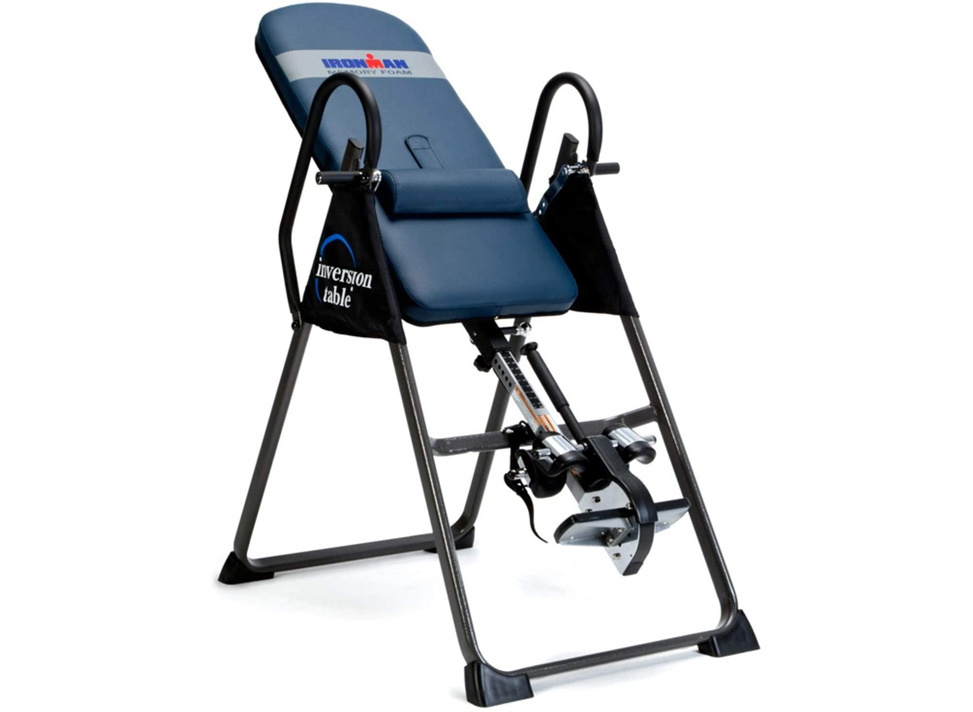 Best Inversion Table Overall
IRONMAN Gravity 4000
Can take upto 350 lbs
Adjustable lumbar support
Non-skid rubber floor stabilizers
Can invert upto 90°
Pricey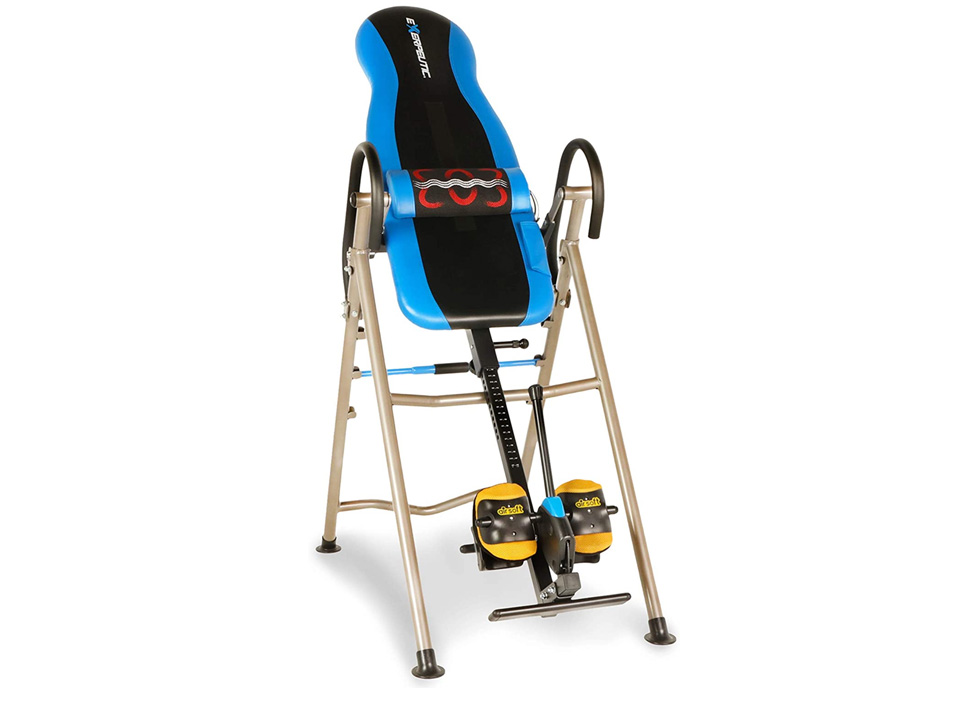 Safest Inversion Table
EXERPEUTIC Inversion Table with AIRSOFT
Heat & Massage pillow for additional comfort
AIRSOFT locking system locks ankles with air-tight padding
Covers large portions of your leg and ankles for a firm grip
Inverts 165°
Bulky, takes up space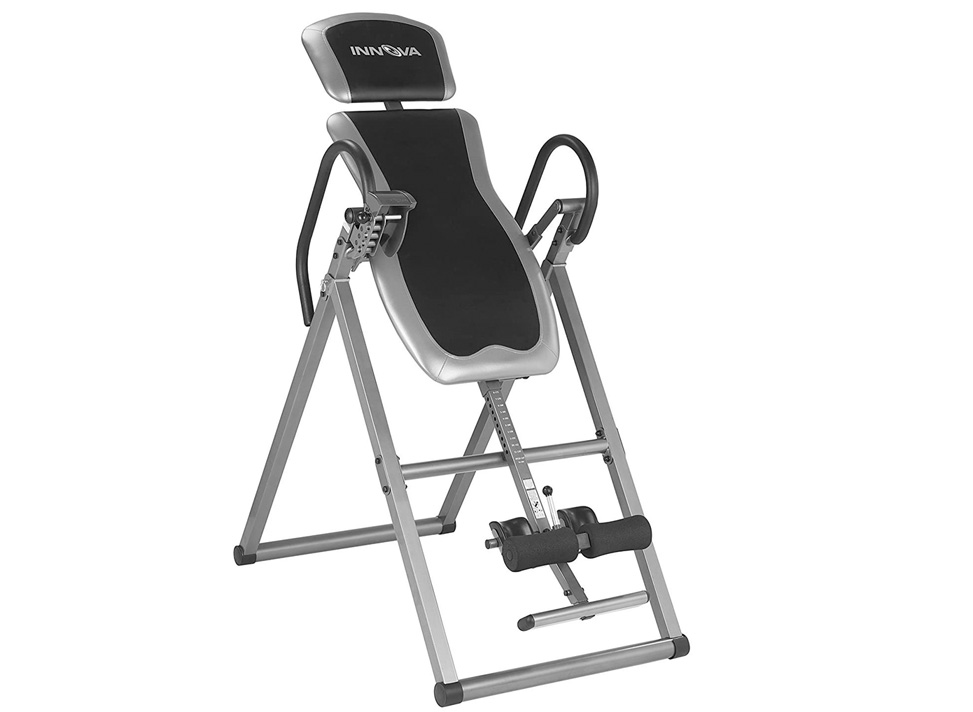 Best Inversion Table For Back pain
Innova ITX9600 Inversion Table
Large, well-padded backrest
Can be folded up and stored
Multiple foot securing options
Inverts upto 85°
Difficult to assemble
Common Questions
Q:

Do I need an inversion table?
A:
Whether you need an inversion table, is subject to your personal preference.
If you suffer from chronic back pain, you can consider buying an inversion table.
If you haven't used an inversion table before, it is a good idea to try one out and see how it feels.
Since the jury is still out on how well inversion tables actually work, the need to buy one depends on whether you think they will help you or not.
If lying down helps with your back pain, an inversion table would most probably be helpful.
Q:

Is there an alternative to inversion tables?
A:
If you are looking for an alternative that helps decompress your spine:
You can buy a yoga wheel to help you master different poses that stretch and lengthen your spine.
Another option is aerial yoga. This gravity defying, yoga variant works with circus-like props to help lengthen the spine and relieve back pain.
You can also use foam rollers to decompress your spine and provide myofascial release to relieve back pain.
Q:

What are some inversion table benefits?
A:
Some studies show that inversion tables used at 60 degrees can help with back pain and also promote torso strength and flexibility.
In theory, inversion therapy allegedly helps create more spaces between your vertebrae, which relieves pressure off the spine and reduces the risk of back pain.
Some studies claim that inversion therapy can reduce the probability of surgeries for back problems.
Q:

Can I use an inversion table for back pain?
A:
Inversion tables are meant for people with back problems, but since the very nature of back problems is very complex, you should consult a medical professional before opting for inversion therapy.
Many studies have gone on to state the various benefits an inversion table can provide, but we don't have nearly enough evidence to incorporate them into our lifestyles without proper medical advice.
Q:

How to use an inversion table?
A:
You should only use an inversion table after proper medical advice.
You need to set up the table on a firm, flat surface and make sure that the table is sturdy.
Once assembled, latch yourself onto the table and gradually increase the angle of inversion.
Before going to extreme angles like 60 or 90 degrees, get comfortable staying inverted at 25 degrees for 3 to 5 minutes.
Every 2 minutes, get back into a horizontal position and stay there for a minute to let the blood flow adjust.
Q:

Are there any inversion table negative side effects?
A:
Inversion tables can be unsafe for people with certain conditions as they reduce the heart rate and increase blood pressure.
You should not use an inversion table if you have bone and joint disorders, such as osteoporosis, herniated disk, fractures, or spinal injuries, cardiovascular disorders, such as high blood pressure, stroke, or heart disease.
They also put an enormous amount of pressure on your eyeballs.
Other complications may include retinal detachment, pregnancy, and the use of blood clotting medication.