Guide To Buying Battle Ropes
Battle ropes are a common item in many gyms, nowadays. They are made for functional training and cardio and can be very useful in improving endurance, speed, strength, and much more. Battle ropes come in different lengths, thicknesses, and weight based on how you intend to use them.
Name
images
Price
Store
Chili Score
Bottomline
Titan Fitness Heavy Battle Rope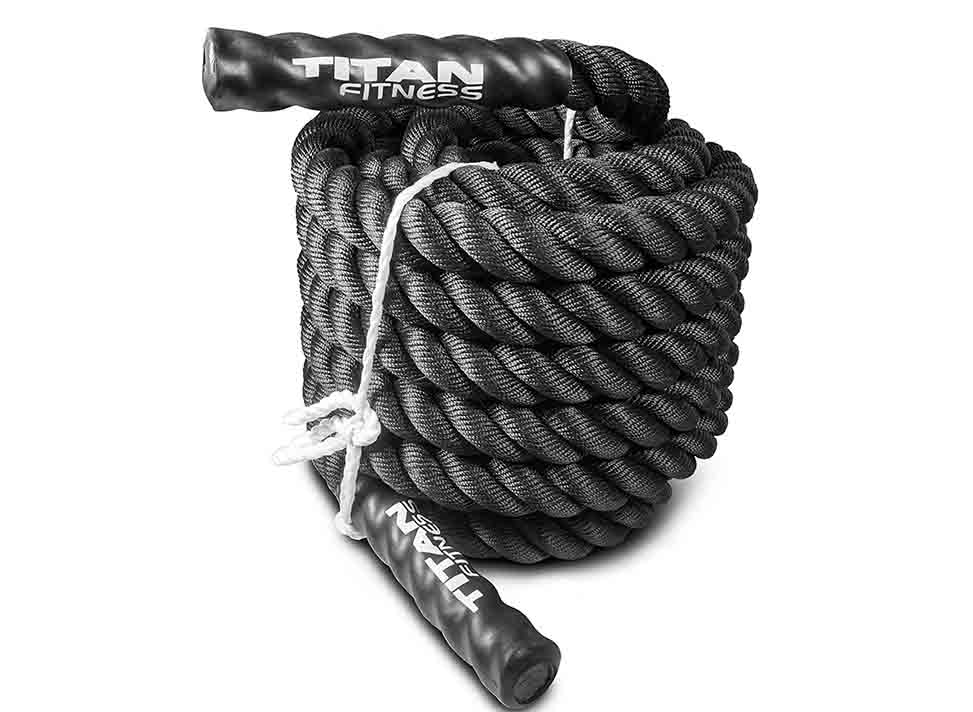 Best Heavy Battle Rope
POWER GUIDANCE Battle Rope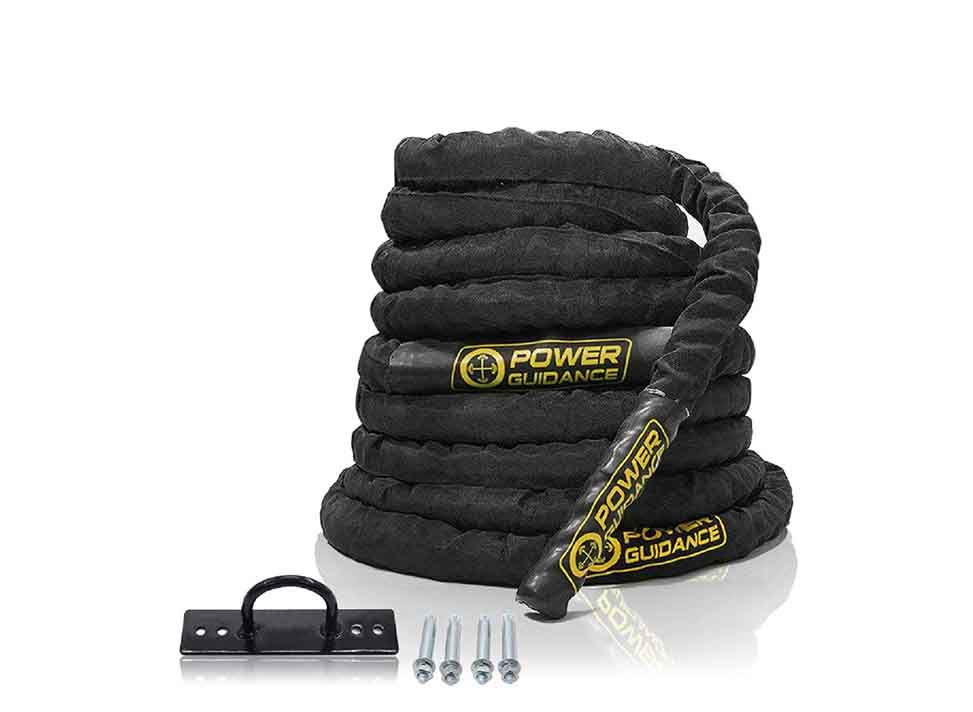 Best Light Battle Rope
USA Made Manila Training Rope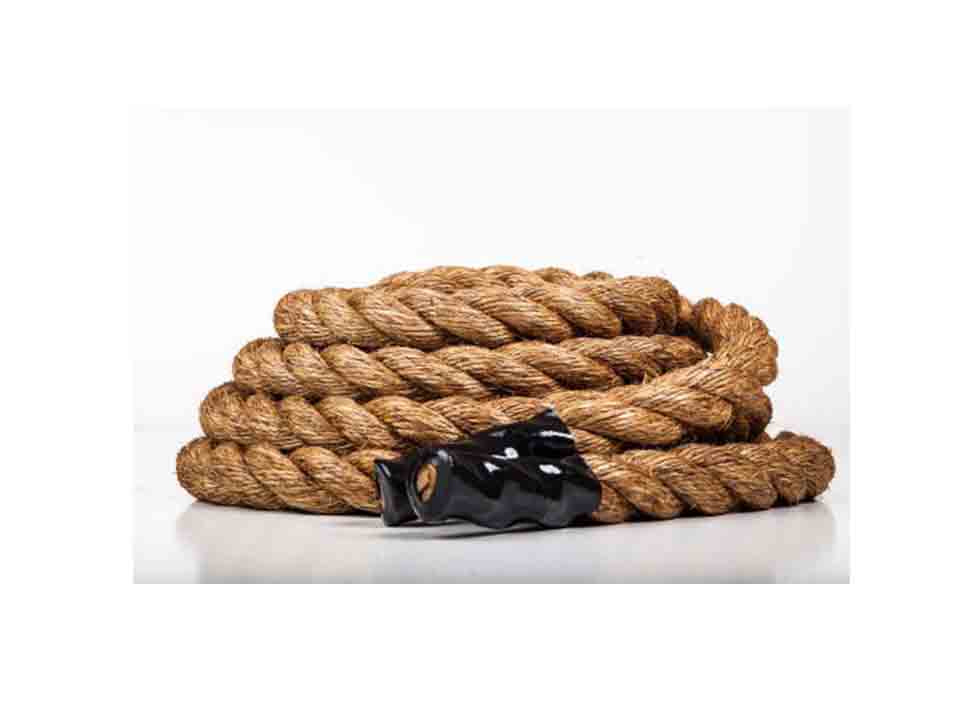 Best For Outdoor Use
What To Look for
04/04/2020
1
Estimate how much space you can spare to choose the correct rope length.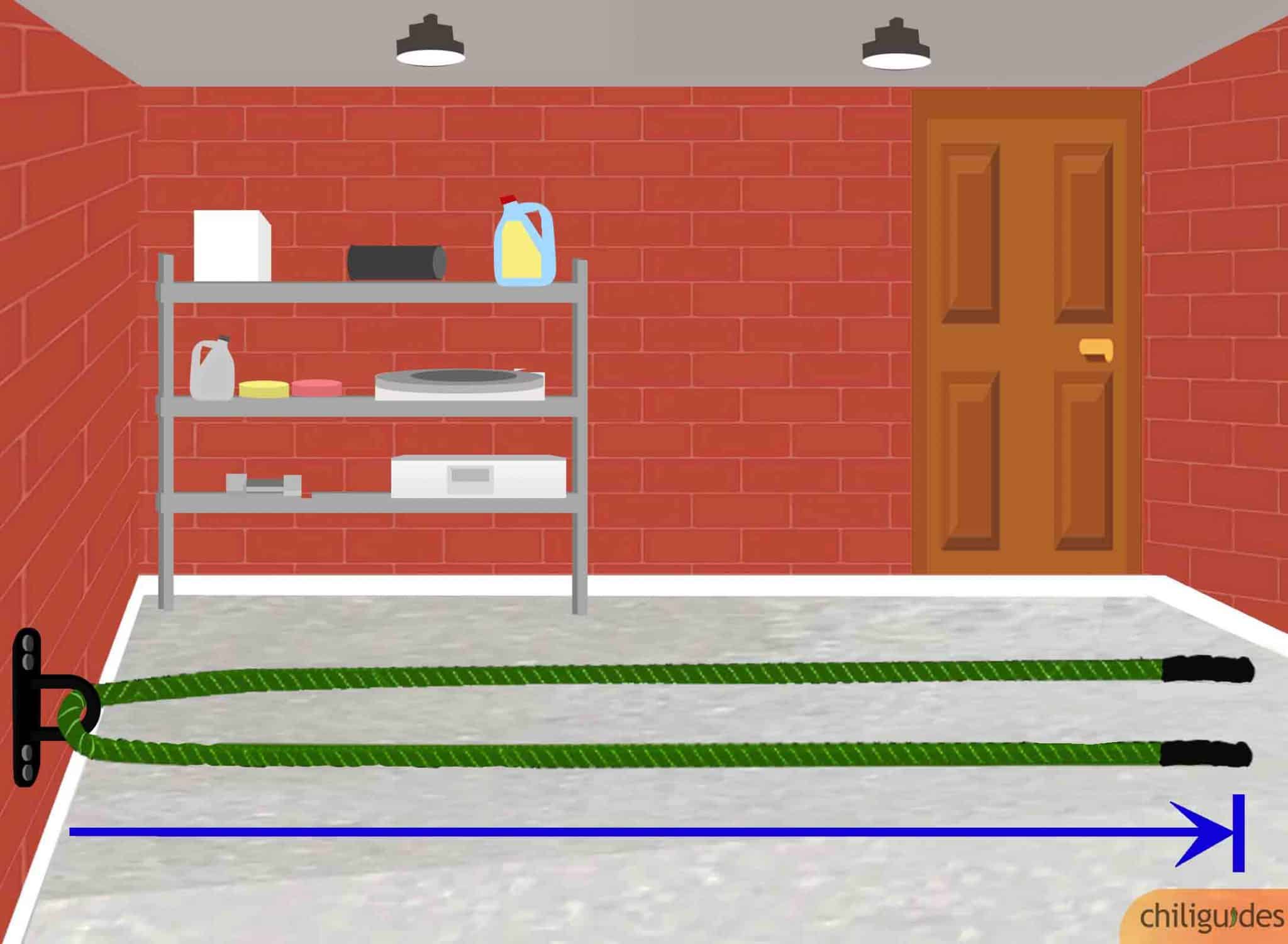 The most commonly available rope sizes are 50 feet, 40 feet, and 30 feet.

The length of the room where you'll be using the ropes must be at least half the length of the rope. For example, a 50-foot rope requires at least 25 feet of space.

It is best to select the longest possible rope as the longer the rope is, the smoother and more fluid its movement will be.
2
Beginners should not go for a rope over 1.5" in diameter.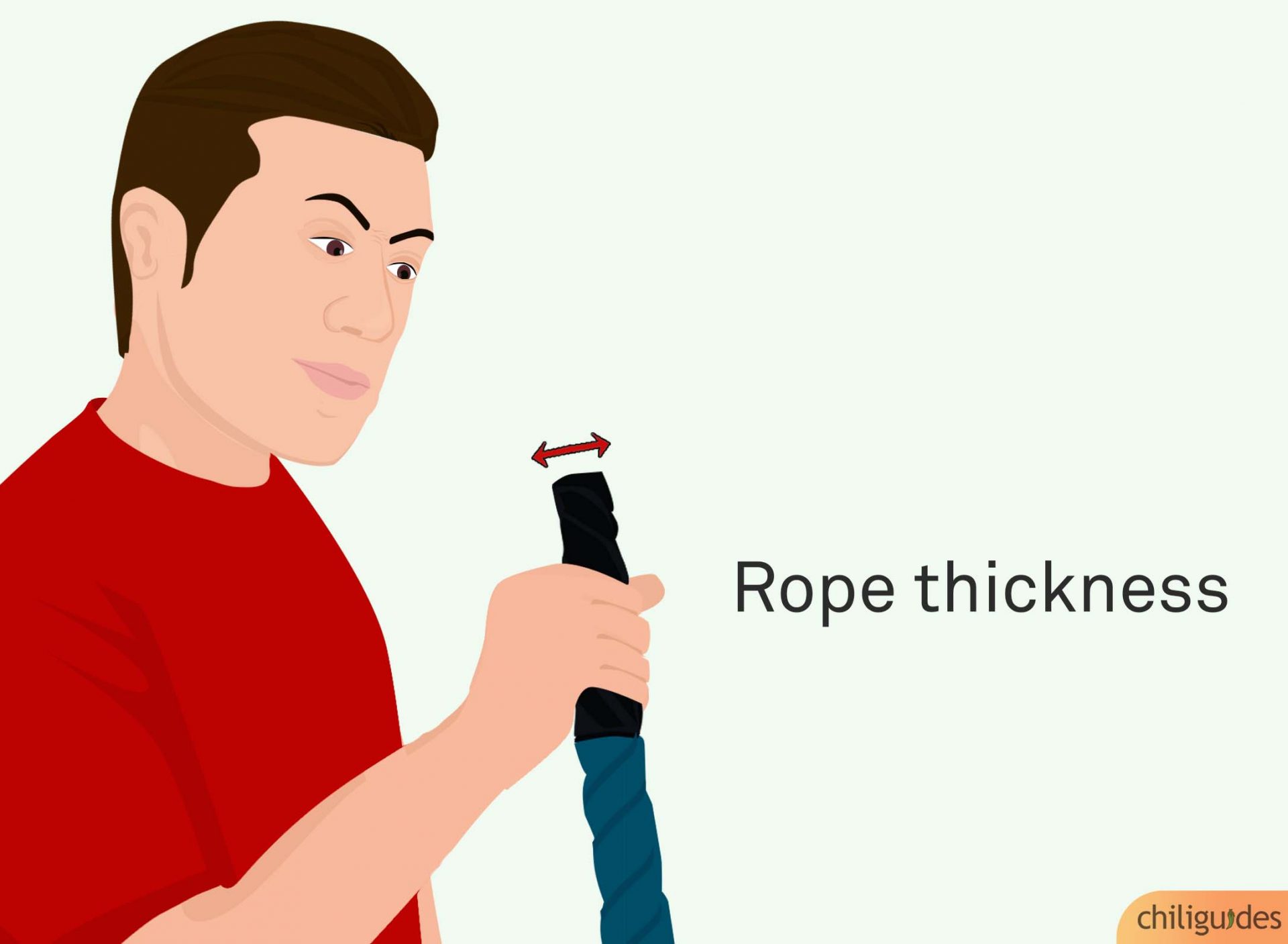 If you are a beginner or training for endurance, a 1.5" thick rope will be sufficient.
If you have some experience using battle ropes or want to build functional strength, a 2.0" rope is a better choice.

Anything above 2.0 inches would have to be custom made, and it will most likely be too challenging for anyone without years of experience.
3
Buy lightweight ropes for high volume, and heavy ropes for high intensity.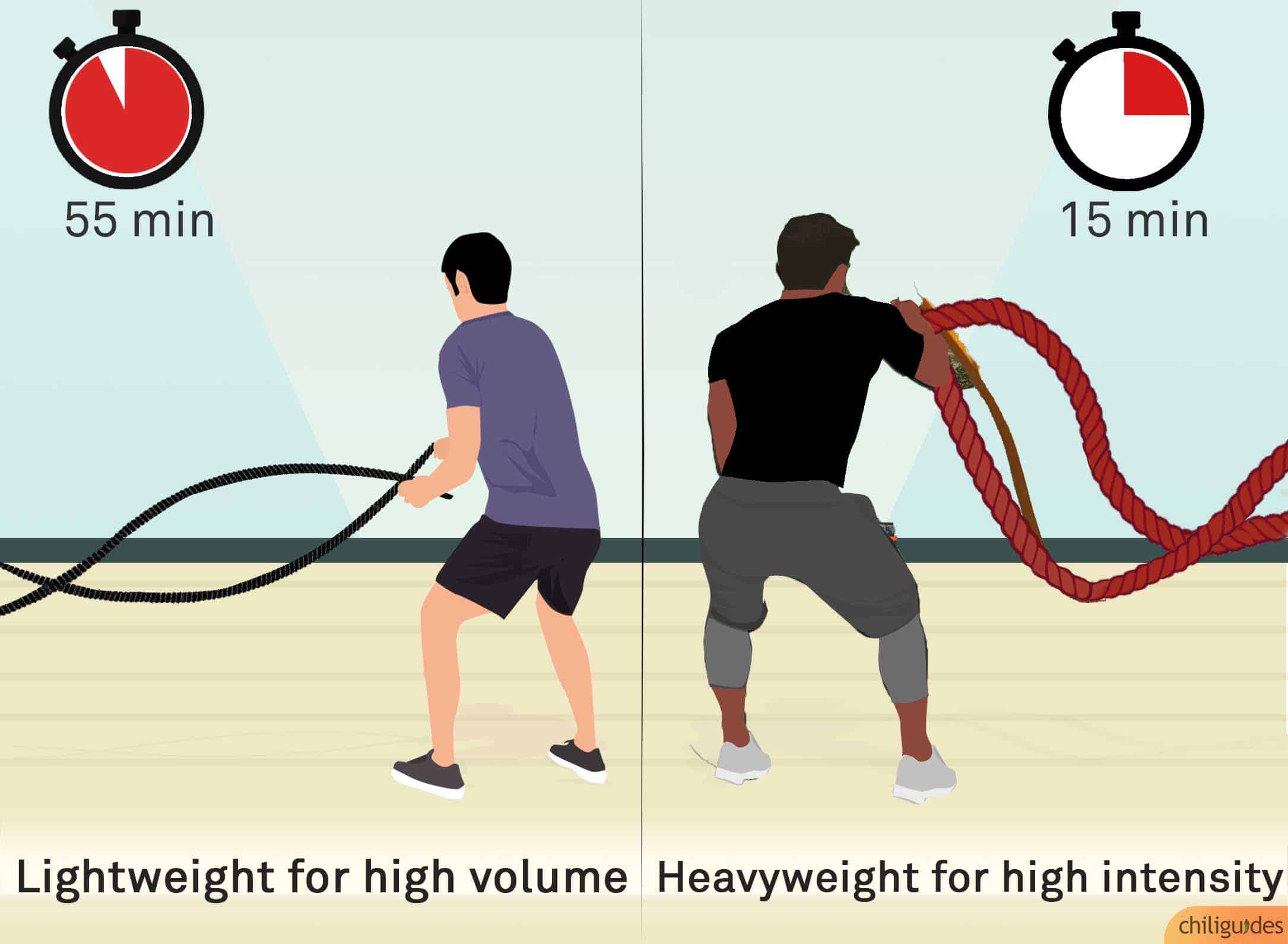 If you are training for long hours, you have a high volume workout for which you'll need a lightweight rope.
If you are training for comparatively short periods, you have a high-intensity workout, and a heavy rope would be more appropriate.
4
Buy a rope made from synthetic materials for indoor use.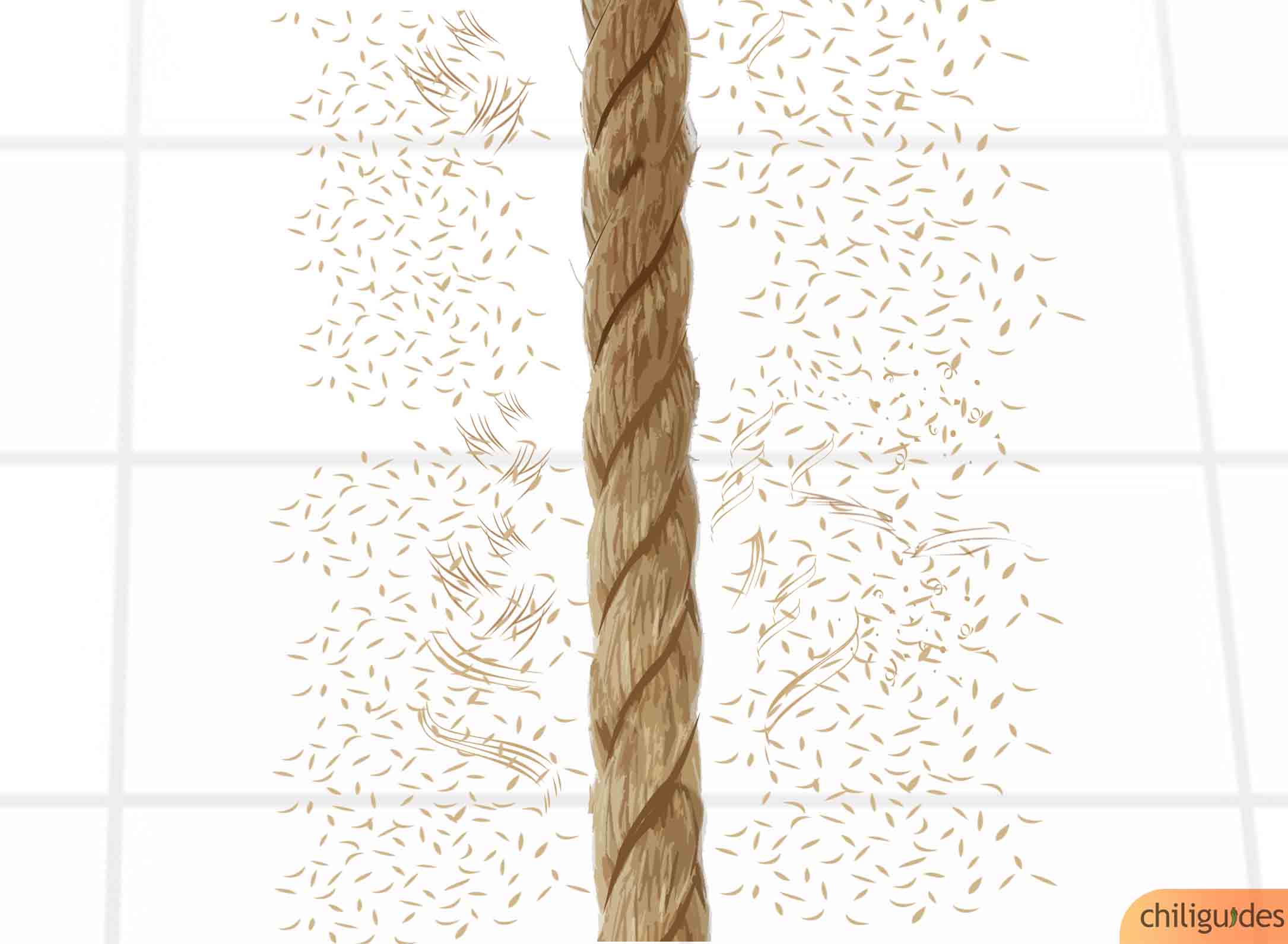 If you're mostly going to be using the rope outdoors, the rope material is irrelevant. However, if you are using the rope indoors, you will require a rope that doesn't shed.

Dacron and Poly Dacron are the most suitable choices for indoor ropes. They are made from synthetic materials, which fray less than manila and other natural materials.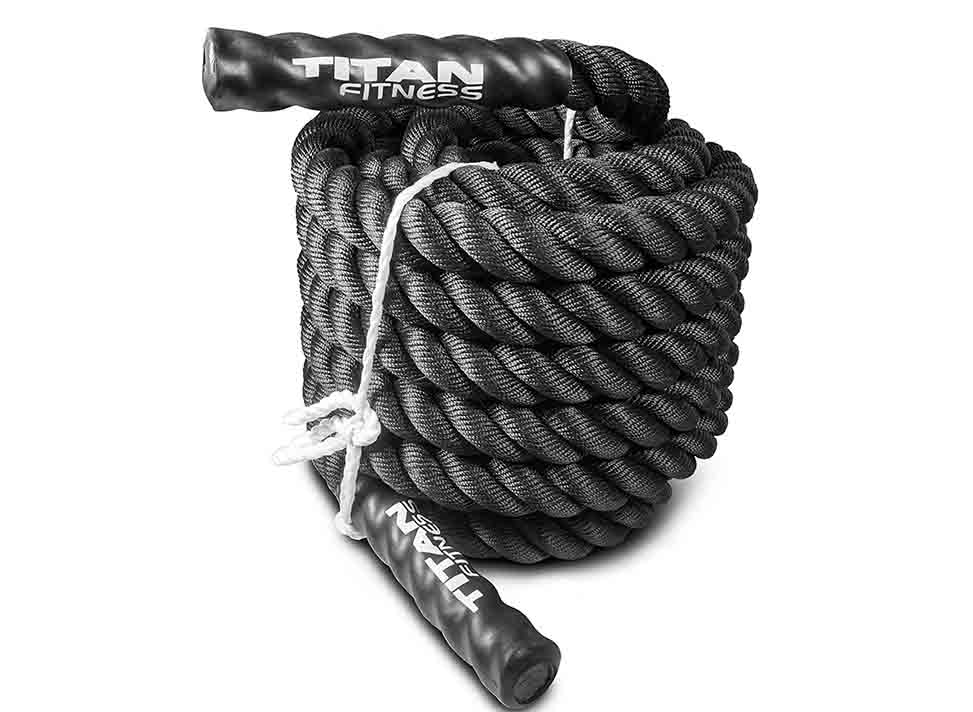 Best Heavy Battle Rope
Titan Fitness Heavy Battle Rope
No fraying
Can be used for climbing
Comfortable handles alleviate wrist pain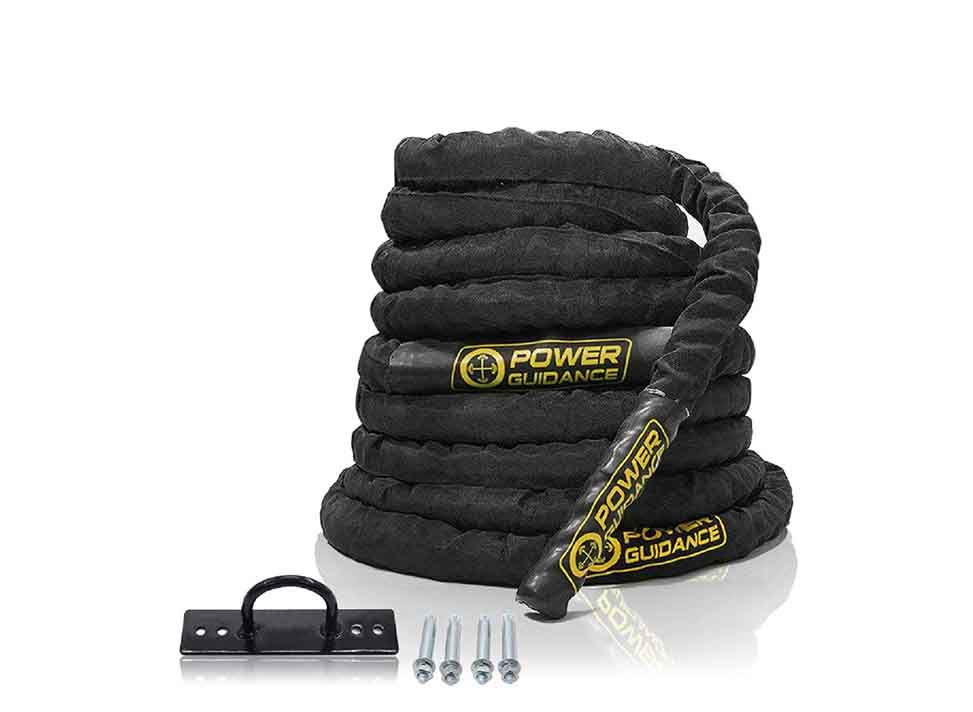 Best Light Battle Rope
POWER GUIDANCE Battle Rope
Nylon sleeve for added durability
Light weight makes it excellent for endurance training
Includes wall anchor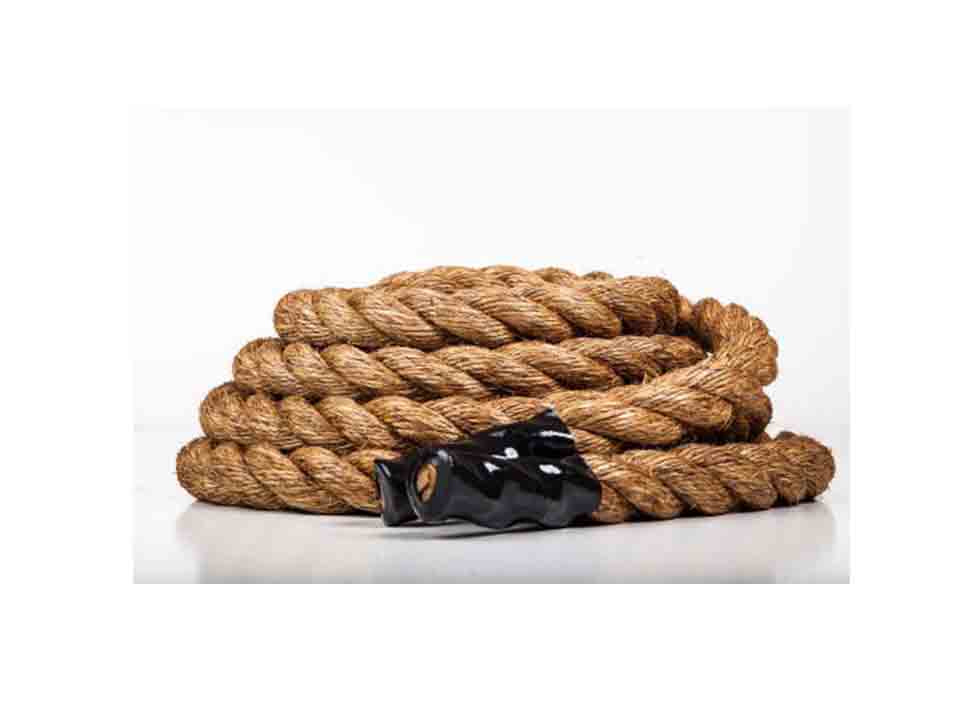 Best For Outdoor Use
USA Made Manila Training Rope
Most authentic feel
Ideal for outdoor use
Can be used for tug of war
Overpriced
Common Questions
Q:

What exercises can I do with battle ropes?
A:
By using battle ropes effectively, you can give your entire body a workout. These are the best exercises you can try with battle ropes:
Jumping power slams: This explosive exercise targets your upper and lower body by giving a plyometric burn.
Biceps wave: By waving the ropes as fast as possible, you target your upper body, particularly your biceps.
Snakes on the floor: Lower yourself into a squat, pull your arms wide and move your arms inwards and outwards to generate a snake-like motion on the ropes. This exercise targets your shoulders.
Shoulder circles: This is another killer exercise for your shoulders. Move your arms in circles with your knees slightly bent and feet shoulder-width apart.
Jumping jacks: This variation of jumping jacks uses battle ropes to target your core and obliques.
Q:

Can I get bigger muscles using battle ropes?
A:
To some extent, yes. Battle ropes are excellent at strengthening your core. They improve your muscle strength and endurance. By working out regularly and introducing progressive overload, you could build muscle using battle ropes.
Q:

Can I do a battle rope workout after a session of heavy lifting?
A:
Yes, you can. Make sure you get your body warmed up before you start the workout. Exercises involving battle ropes are usually high intensity and explosive movements that tire your muscles out fast. So, beginners should be careful. Even experienced lifters should exercise caution. You must know the limit of your own body and work out accordingly.
Q:

How long should my battle rope workout be?
A:
A session as short as 10 minutes can produce substantial muscle gains and increase your strength. This is because the high-intensity exercise works several muscles in your body. On average, you could go for a 20-30-minute session spaced with breaks.
Q:

Can I lose weight with battle rope exercises?
A:
Yes, you can. You can try different variations of the intense battle rope exercises that target your entire body. By doing exercises like squats, lunges, and jumps, etc., you can work up your entire body and follow it up with running/jogging/cycling, etc.
However, battle ropes by themselves won't help you shed weight. You must combine the battle rope exercises with proper diet, regulate your calorie intake, and exercise proper form to reap the benefits.
Q:

How do I anchor the battle ropes?
A:
Many battle ropes come with their anchors, and many do not. The procedure to anchor them is slightly different:
For battle ropes with anchors included: The anchor is a simple wall bracket that you can screw into a wall or any other sturdy surface. If you're anchoring it to drywall, check for plumbing and electrics. You can even anchor your battle ropes to heavy equipment like power racks and squat racks.
For battle ropes with anchors not included: You can buy an anchor separately. If you do not wish to spend more money on an anchor, you can simply loop them around a heavy object. Just thread the battle ropes around heavy equipment like a power rack or even a plate rack. You could also tie them around a pole or some similar object.
Q:

How can I make the battle rope exercises more difficult?
A:
To add a bit of a challenge to your battle rope workout, you can:
Incorporate different positions like planks or squats to make a normal exercise challenging.
Fold the rope to half its size. This will make the rope heavier and put more strain on your muscles.
Move closer to the anchor. The decreased distance will force you to exert more pressure during exercises like waves.
Q:

I don't do CrossFit. Should I still use battle ropes?
A:
Yes! There are several benefits of using battle ropes:
Along with building muscle, battle ropes help burn fat!
Battle ropes are portable; you can carry them with you and replace your regular workout with a battle ropes workout if you cannot find a gym.
Battle rope workouts bring a variation to your standard workout.
You need not do just the fast and explosive routines; you can bring down the intensity and go for the slow-paced exercises too.
Q:

Will battle rope exercises work my shoulders?
A:
Yes, they will. Battle ropes help provide better stability to your shoulders, increase the range of motion, and build shoulder muscles. The motion of slamming down the battle ropes puts stress on your shoulder muscles and stabilizers. Exercises like waves, chops, and circles strengthen your shoulders through their oscillatory movement.