Guide To Buying Dumbbells
Dumbbells are an effective way to increase the range of motion on weight training compound exercises. You can also use them for much more, including strongman training, CrossFit, and rehabilitation. Ultimately, whether you're buying dumbbells for a home gym, outdoor use, commercial gym, or something else, there are a few guidelines you should follow to make an informed choice.
Name
images
Price
Store
Chili Score
Bottomline
Ironmaster 75 lb Quick-Lock Adjustable Dumbbell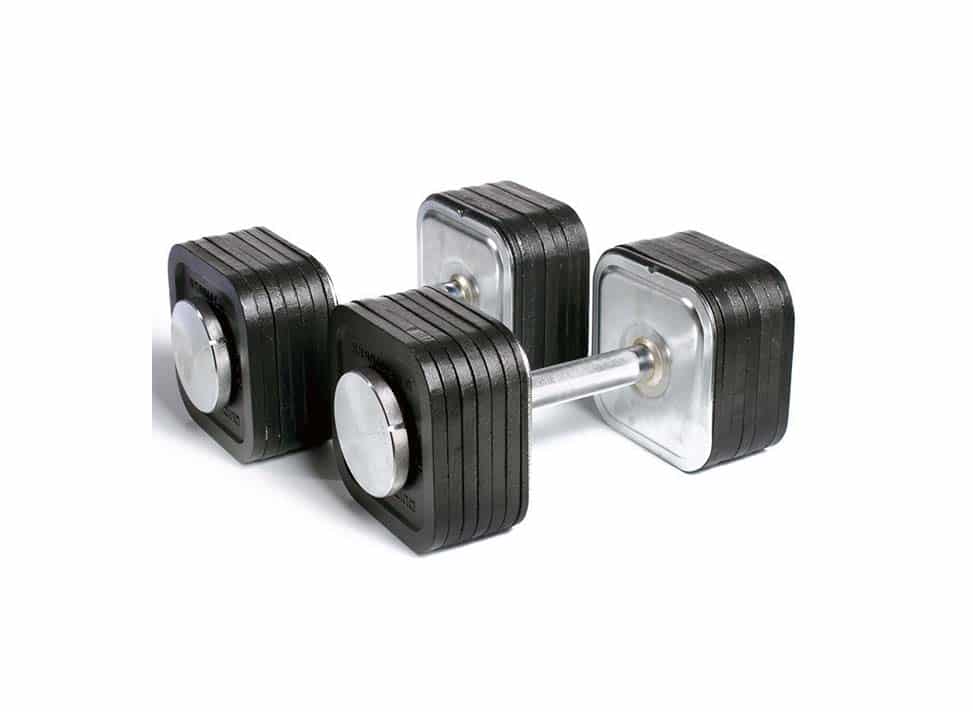 Best Adjustable Dumbbells For Home Gyms
POWERBLOCK Elite EXP Adjustable Dumbbell

Second Best Adjustable Dumbbells For Home Gyms
Yes4all Adjustable Dumbbells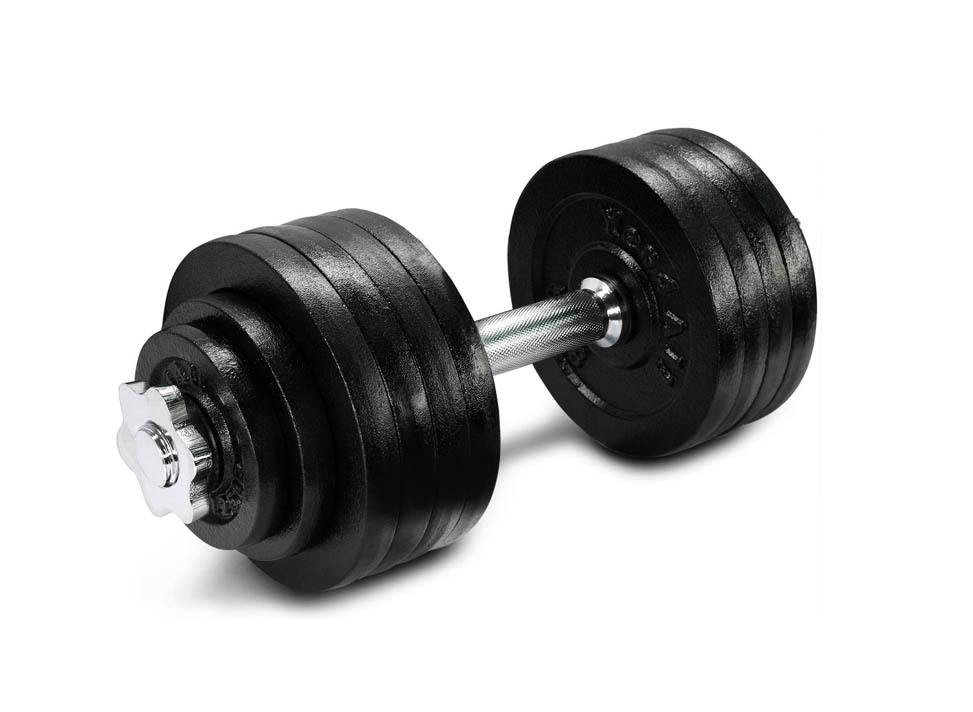 Best Plate Loaded Adjustable Dumbbells
Rogue Dumbbell Hex Rubber Sets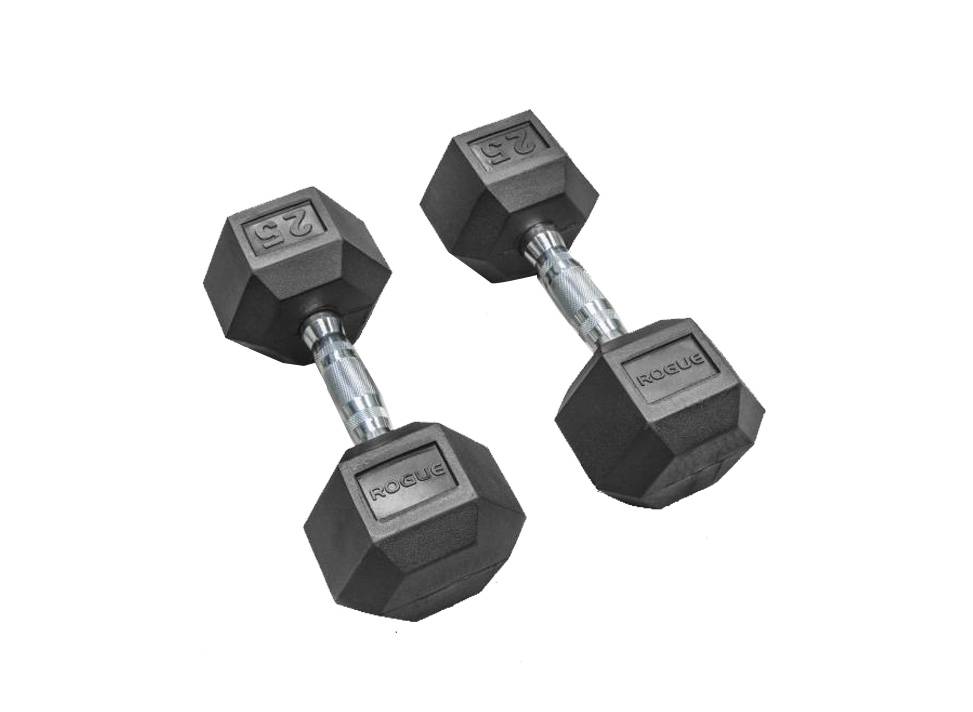 Best Premium Dumbbell Set For Home gyms
Amazon Basics Rubber Encased Hex Dumbbell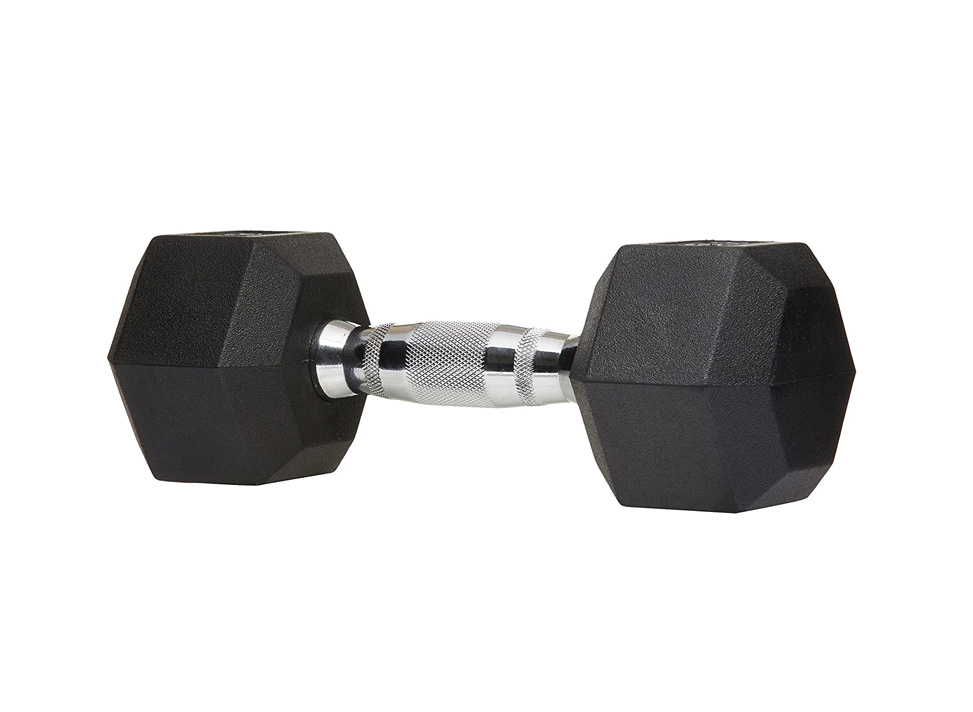 Best Fixed Dumbbells For Home Gyms On A Budget
Rogue Urethane Dumbbells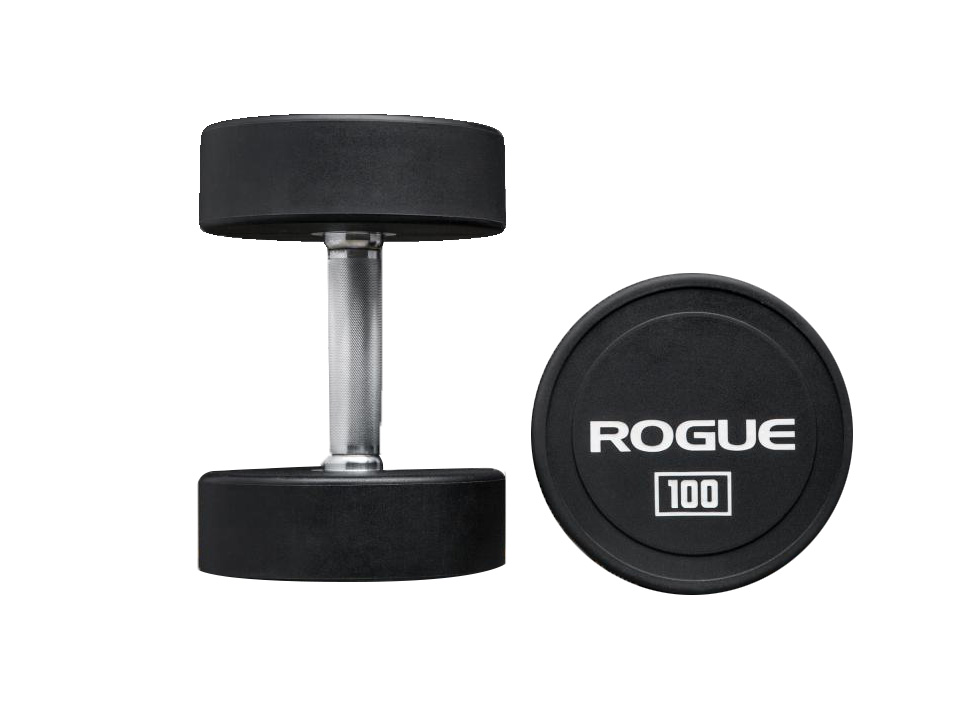 Best Dumbbell Set For Commercial Gyms
What To Look for
04/01/2020
1
Fixed dumbbells vs. Adjustable dumbbells.
Fixed dumbbells are the most common type of dumbbells and come in pairs of fixed weight settings. They are the best option for lifting heavy weights since they are generally easier to balance.
Adjustable dumbbells are like small barbells with removable plates. They do not have a fixed weight and let you increase and decrease the weight. Adjustable dumbbells are an economical choice for home use.
2
Determine the weight range to decide how many dumbbells you need.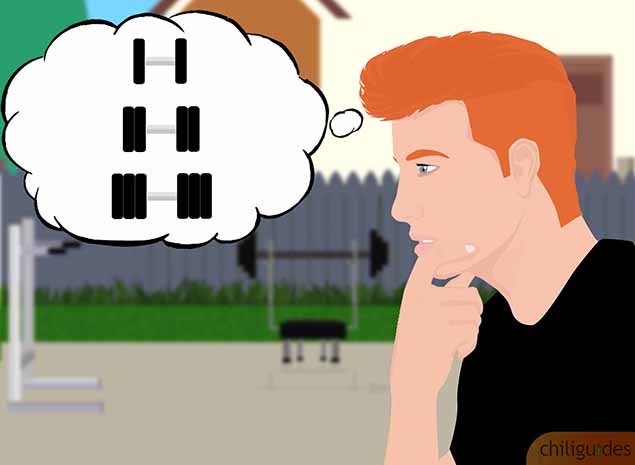 If you're buying the dumbbells for home use and the weight range is extensive, go for a pair of adjustable dumbbells for lighter weights and fixed dumbbells for heavyweights. 

If the weight range is small, just one pair of adjustable dumbbells will be all right, to begin with.

Commercial gyms should exclusively stock fixed weights for a professional image.
3
Choose the dumbbells' shape and material.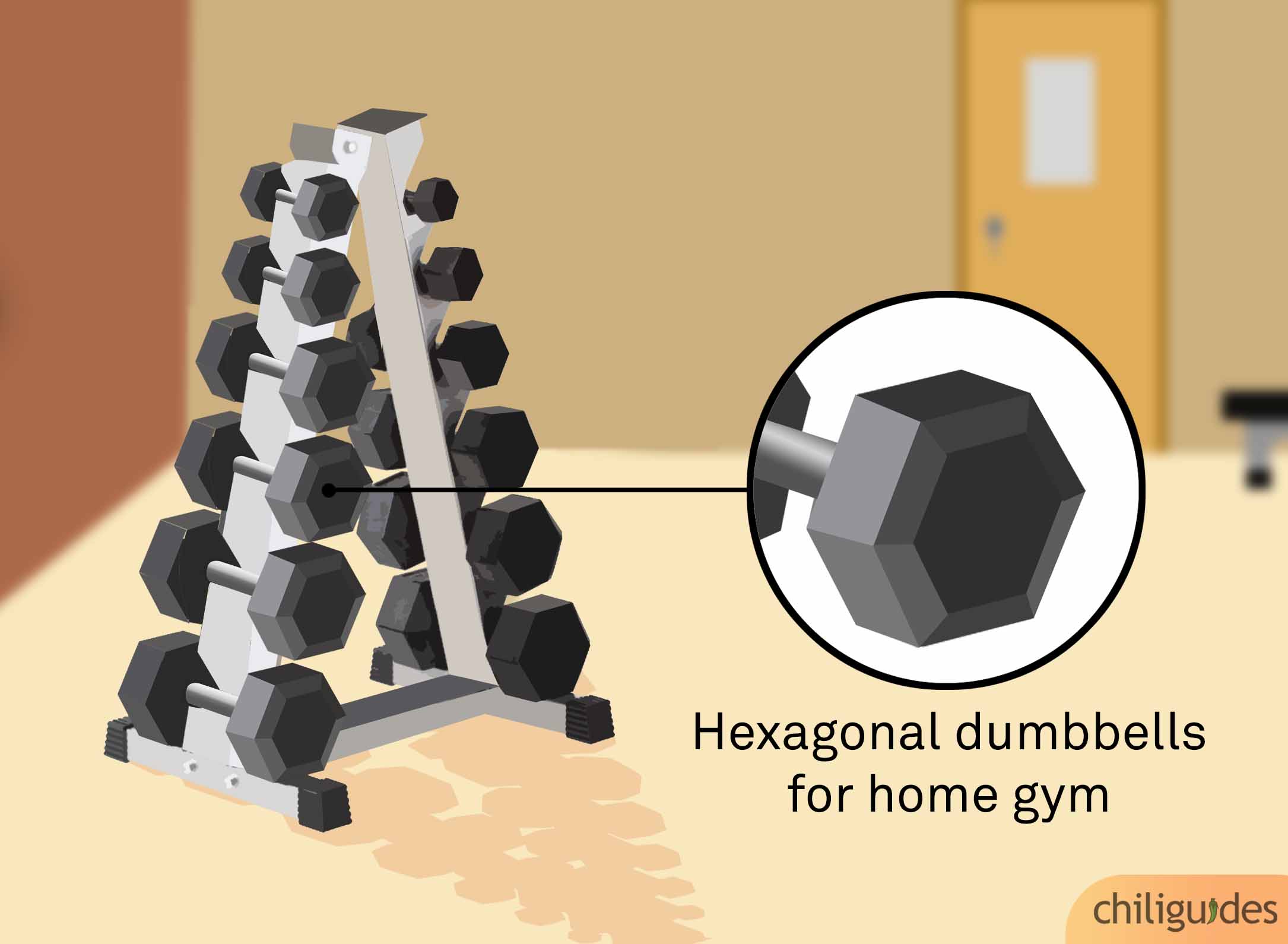 For commercial gyms, go for circular or hexagonal dumbbells in rubber or urethane depending on your budget. 
For home gyms, you can choose hexagonal dumbbells in cast iron, rubber, or urethane.  Do not go with circular dumbbells for your home gym as they will roll away if the floor is even slightly uneven.
4
Dumbbells with knurling have a more reliable grip.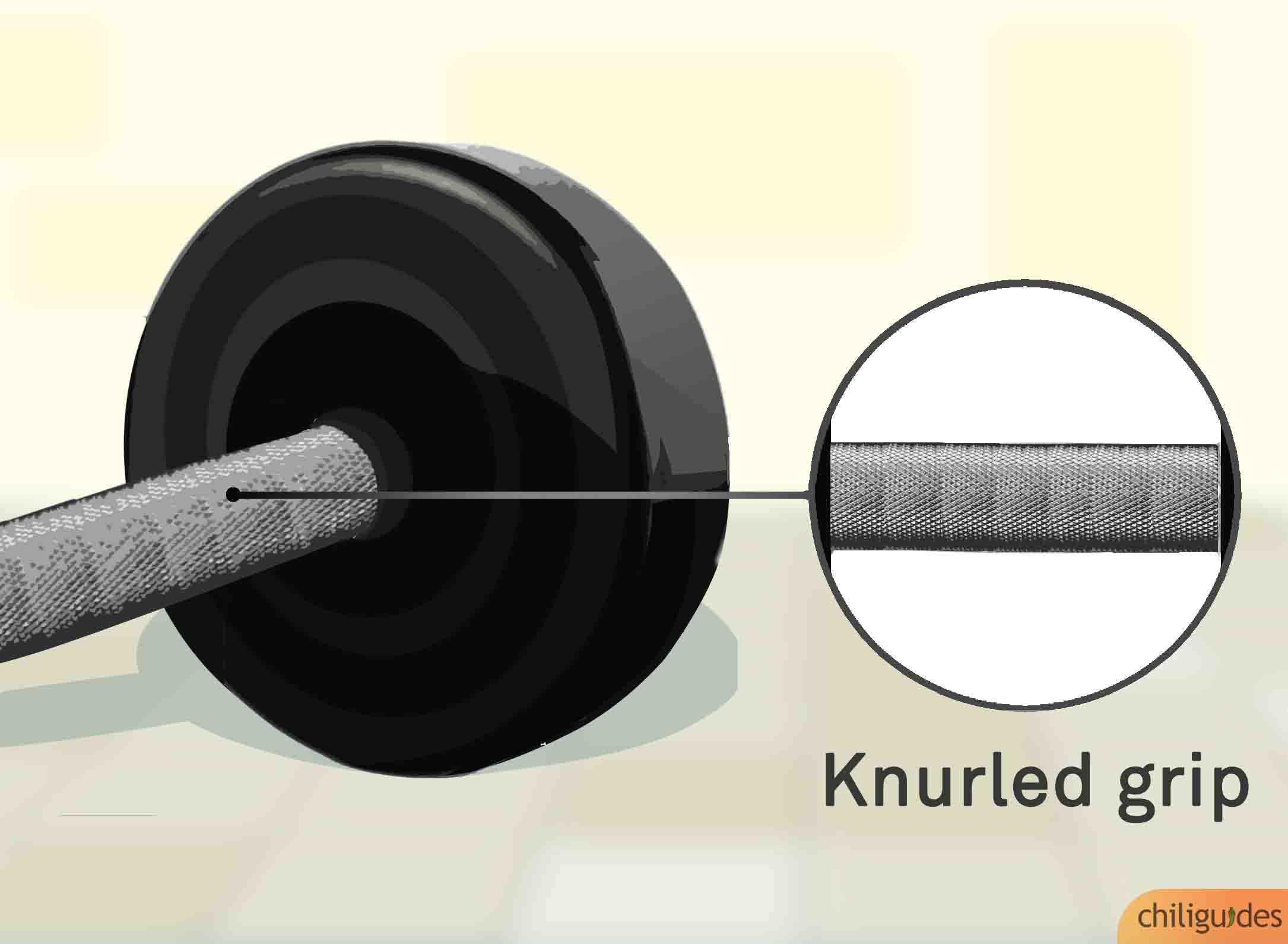 Any dumbbell you buy must have a knurled grip to prevent it from slipping out of your hands while lifting.

If you're a woman, consider buying dumbbells with slightly thinner grips so you can comfortably wrap your palms around them.
Common Questions
Q:

How heavy should my dumbbells be?
A:
The dumbbell weight you choose depends on several factors: your body weight, body type, your fitness goal- building muscle, strength training, cardio, etc., type of exercise you intend to do, and whether you've used dumbbells before.
Go for lighter dumbbells if you're using them for the first time. Women should start with 5-10 pound weights, and men should start with 10-20 pound weights. If you're going for building muscle, get those dumbbells that you can comfortably do four sets of 6-15 reps with.
If you're unsure of the weight, buy adjustable dumbbells so that you can test out your strength and do different exercises with different weights.
Q:

What materials are dumbbells made of, and which should I buy?
A:
Dumbbells usually come in the following materials:
Solid Metal: They come with a silver metallic rod and silver discs at the end. These are most commonly available in the market. You must be careful when using them, as accidentally dropping them may lead to injury or damage.
Rubber Dumbbells: The weight plates in rubber dumbbells are coated with a layer of rubber, which protects them from scratches and rust. Rubber dumbbells don't cause as much damage as steel dumbbells when dropped accidentally. One disadvantage is that rubber has a strong smell, especially when the dumbbells are new.
Vinyl-coated dumbbells: These dumbbells are generally made of cast iron and have a vinyl coating. They come in different colors for different weights, which helps in identifying them.
Q:

Are dumbbells better for a workout than barbells?
A:
Dumbbells isolate your muscles more than barbells, while barbells allow you to lift heavier loads. Progressive overloading is possible with barbells, not with dumbbells. However, dumbbells are better in the following ways:
They activate muscles more than barbells.
They provide a better range of motion than barbells.
They are effective at minimizing strength imbalances between your limbs.
Dumbbells are safer to use than barbells.
You shouldn't replace one workout completely with the other. You should incorporate both barbells and dumbbells into your workout for getting the best gains.
Q:

What are the different types of adjustable dumbbells?
A:
Adjustable dumbbells come either as standard adjustable dumbbells or as sectorized adjustable dumbbells.
Adjustable dumbbells allow you to add or remove plates from the dumbbells to change the weight.
Sectorized dumbbells are a more advanced version of the adjustable dumbbells. They have special locking mechanisms that allow you to easily add or remove weight plates, even when they're sitting on the rack. You can stack a much heavier weight on them than the standard adjustable dumbbells.
Q:

Do I need a dumbbell rack for my dumbbells?
A:
You must get a dumbbell rack if you have multiple dumbbells of various sizes. Obviously, the rack doesn't make sense if you have just one or two pairs. But if you have many, you should invest in a rack to store them properly. A rack will ensure that your dumbbells are not just lying around and tripping you up when you accidentally walk over them. A rack also helps you pick up and stack the dumbbells easily before and after a workout.
Q:

Which muscles can I target with dumbbells?
A:
Dumbbells can help you target several muscles in both the upper and lower body.
Lifting exercises will help target your biceps, triceps, and shoulders.
Pressing exercises will work your pecs and shoulders.
Rowing exercises will work your back.
Squats and lunges will help you build your glutes, quads, hamstrings, and calves.
Q:

How can I build my chest, triceps, and shoulders with dumbbells?
A:
Do these exercises to target your chest, triceps, and shoulders:
Chest: Bench press (flat, incline, decline), fly (lying and incline), straight-arm and bent-arm pullover
Triceps: Triceps extension (single arm and two-arms), kickback, lying triceps extension, triceps bench press
Shoulder: Shoulder press, lateral raise, front row, upright row, deltoid raise, shrugs
Q:

How can I target my back and biceps with dumbbells?
A:
These exercises are great at building your back and biceps:
Biceps: Biceps curl, hammer curl, concentration curl, preacher curl
Back: One arm row, bent over row, deadlift, back fly, wide row
Q:

How can I target my legs and abs with dumbbells?
A:
This is how you can use dumbbells to work your legs and abdominals:
Legs: Squats, lunges, side lunge, goblet squat, toe raise
Abs: Weighted crunch, dumbbell side bend, weighted leg raise
Q:

How can I lose weight by using dumbbells?
A:
You can try the following workouts that help in burning fat and weight loss:
Goblet Squats
Renegade rows
Dumbbell step-ups
Squat thruster
Plank to upright row
Dumbbell cleans
Deadlifts
Q:

How do I do deadlifts with dumbbells?
A:
Stand with your feet at least shoulder-width apart. Hold both dumbbells with an overhand grip so that your palms are facing your body.
Now hinge your body forward by slightly bending your hips.
Lower the dumbbells to the ground while making sure that your back doesn't curve.
Brace your core and lift the dumbbells back to the original position.