Guide To Buying Push-up Bars
Push-ups can be a great compound exercise for your chest, shoulders, and triceps whether you're training at home or traveling and do not have access to weights or machines. However, after a while, your body adapts to the stress of regular push-ups and will stop showing any real gains in strength or muscle. Push-up bars add an extra layer of challenge to the exercise to let you continue building strength and muscle.
Name
images
Price
Store
Chili Score
Bottomline
Perfect Fitness Perfect Pushup Elite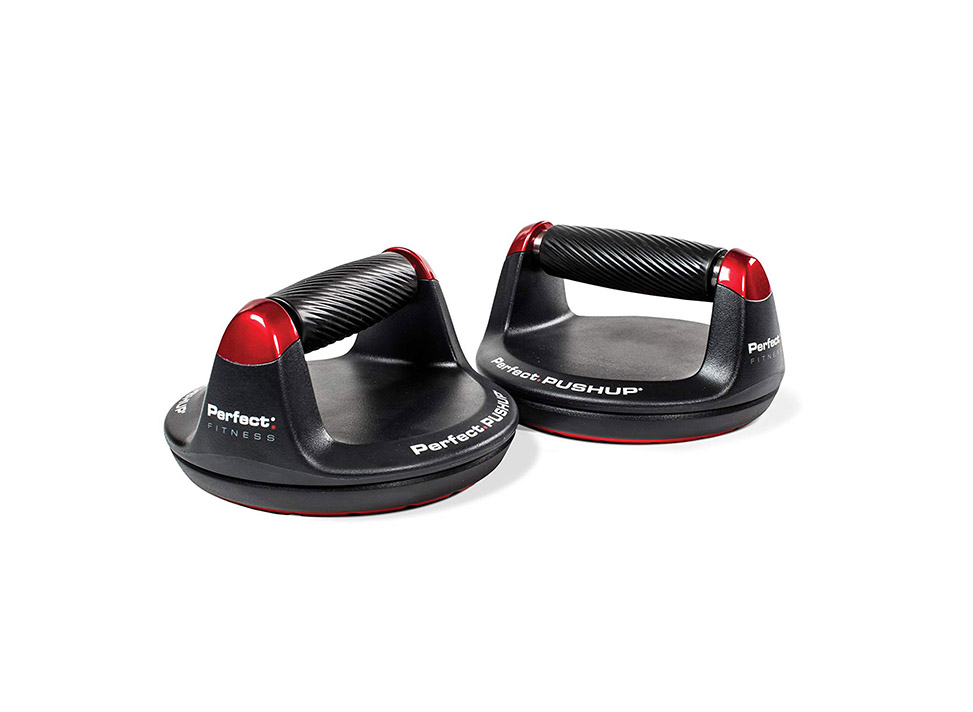 Best Push-up Bars Overall
 Beachbody Tony Horton's PowerStands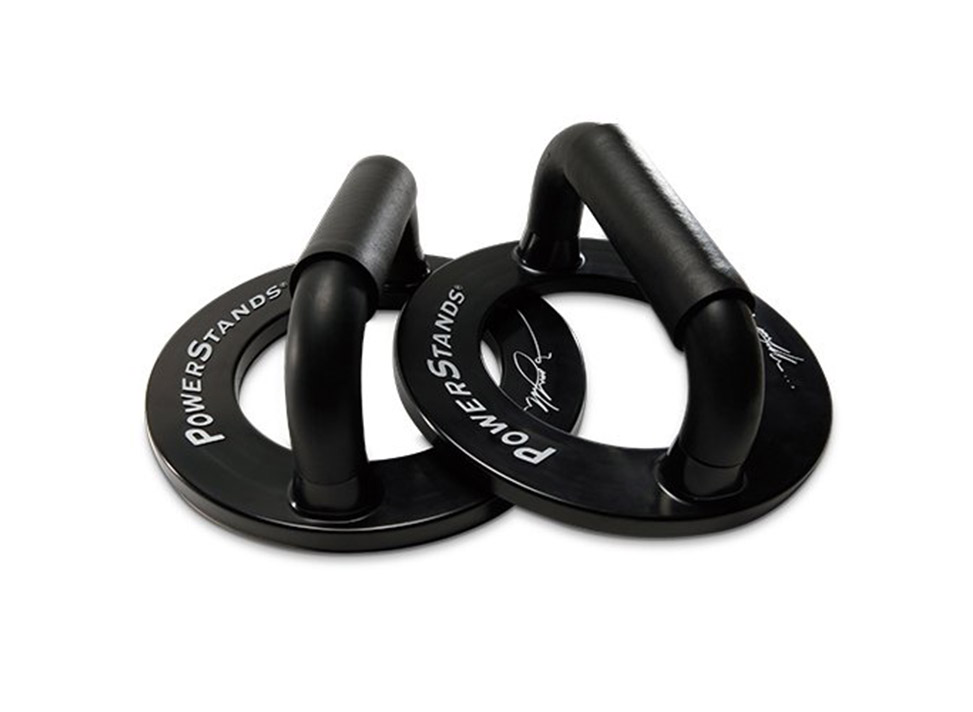 Best Push-up Bars For Stability
Elite Sportz Push-up Bars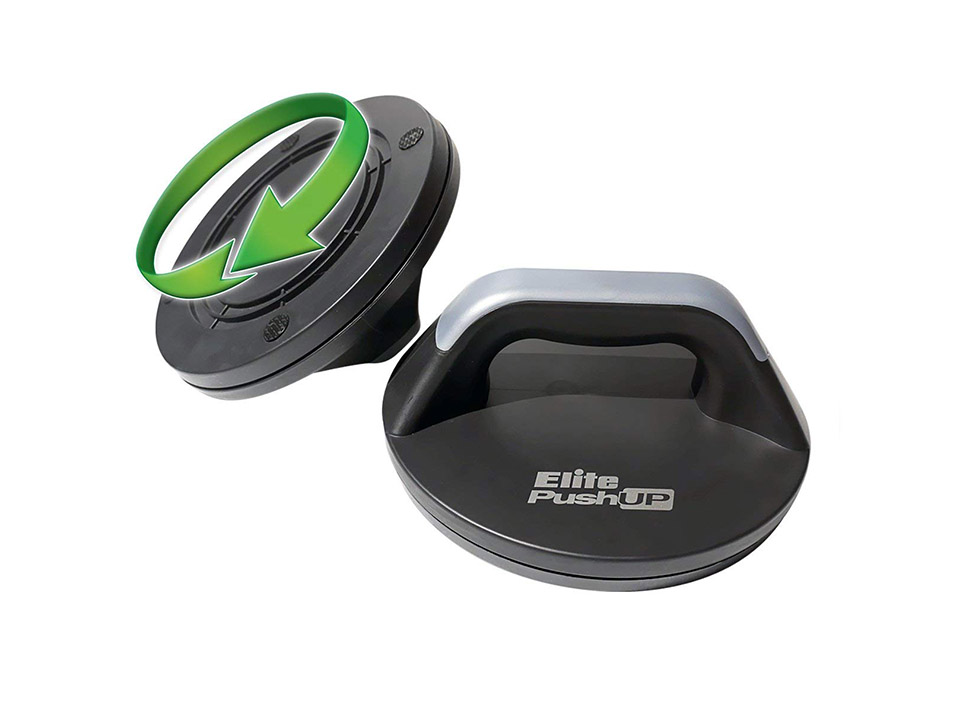 Best Push-up Bars For Travel
Perfect Fitness Pushup Stands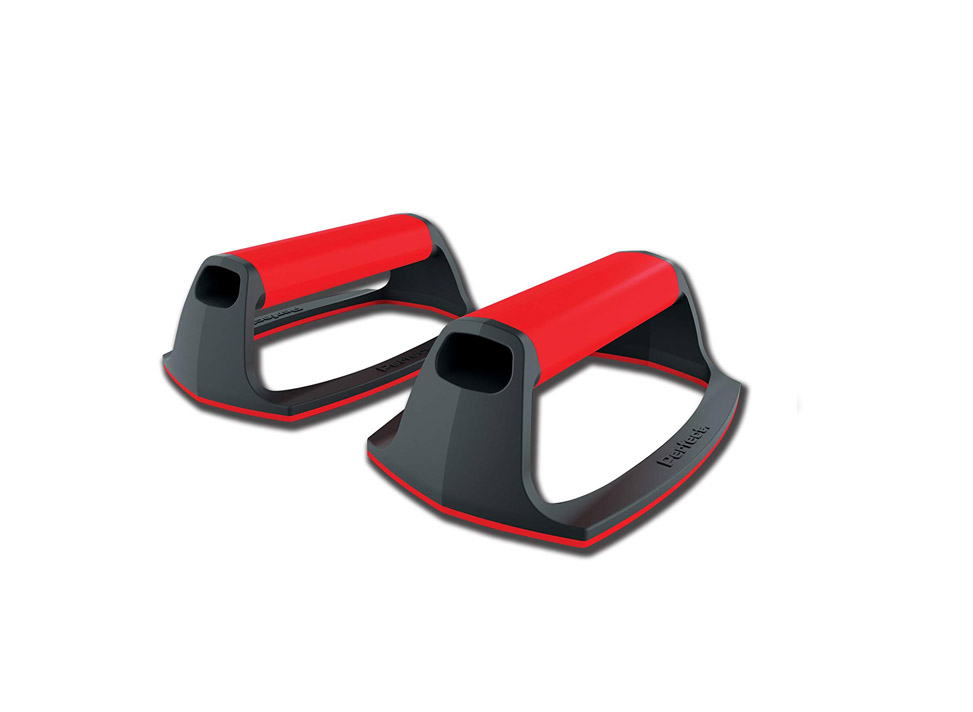 Best Push-up Bars On A Budget
Bafada Push-up Bars 10-in-1 kit

Best Push-up Bars Kit
PULLUP & DIP Wooden Push Up Bars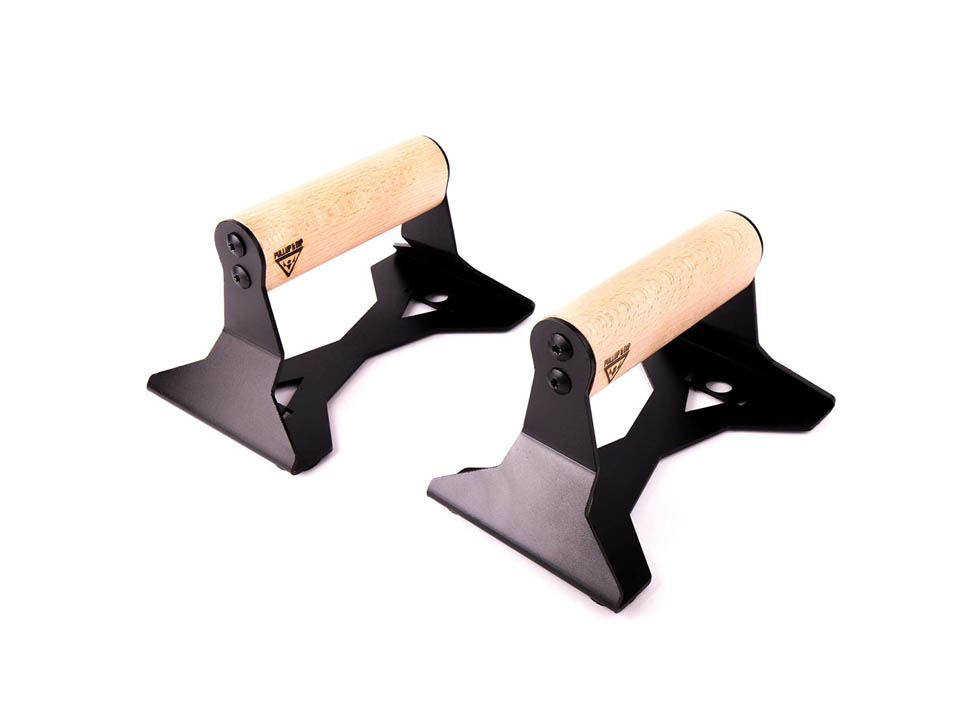 Best Push-up Bars For Wrist Pain
What To Look for
02/04/2020
1
Plastic. vs. Metal vs. Disc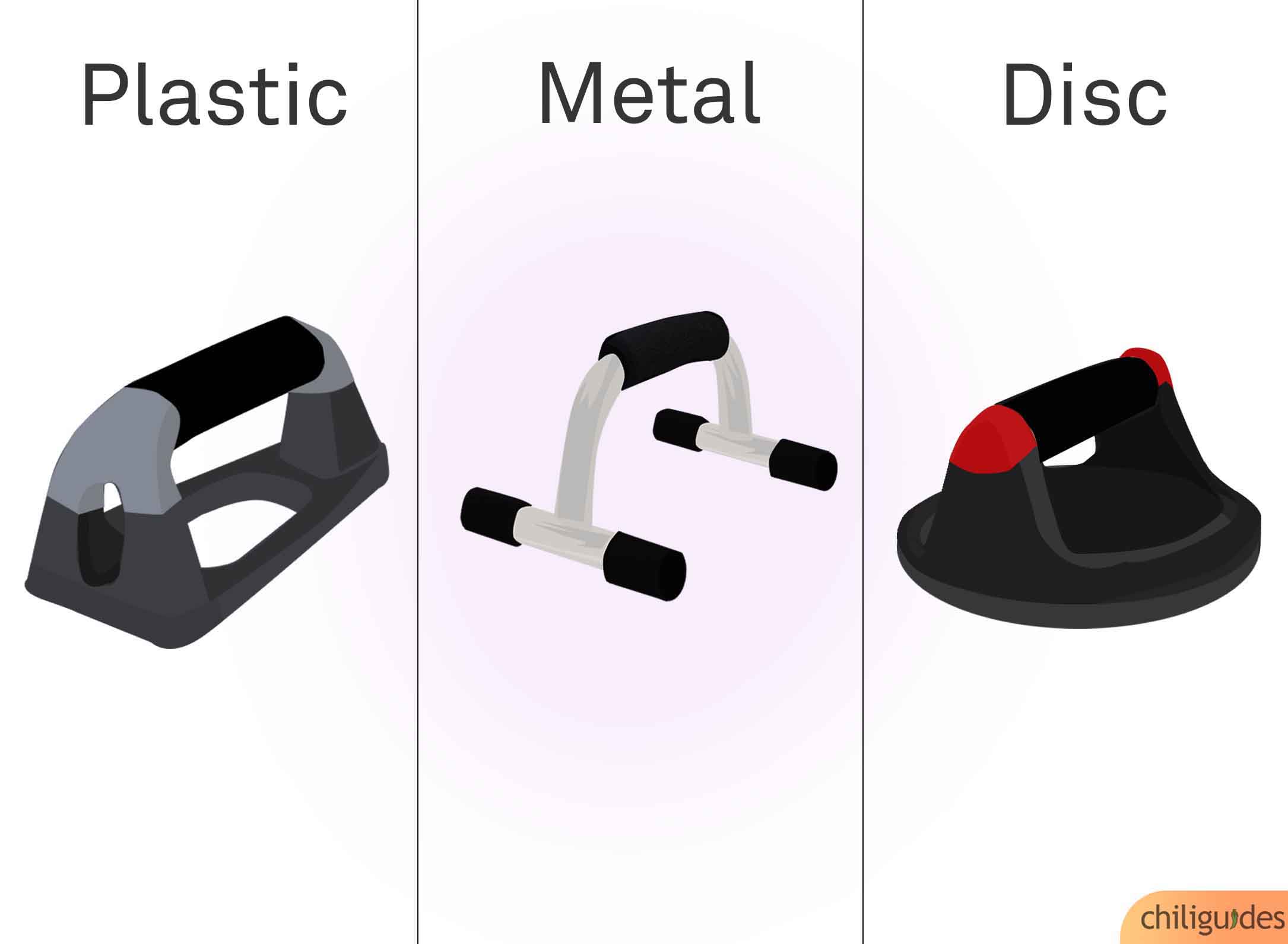 There are mainly three types of push-up bars:
Plastic push-up bars are relatively inexpensive and come in two shapes, a semi-circle or platform. Platform bars grip the floor much better than semi-circular bars and are also more comfortable to use.
Metal push-up bars come in semi-circular and "S" shaped designs. They are slightly more stable than plastic bars and about as comfortable on the wrists.
Disc-shaped push-up bars can be made from plastic and metal. They offer the most stability and comfort of all options but are comparatively expensive.
2
The bars must be stable and high enough from the ground.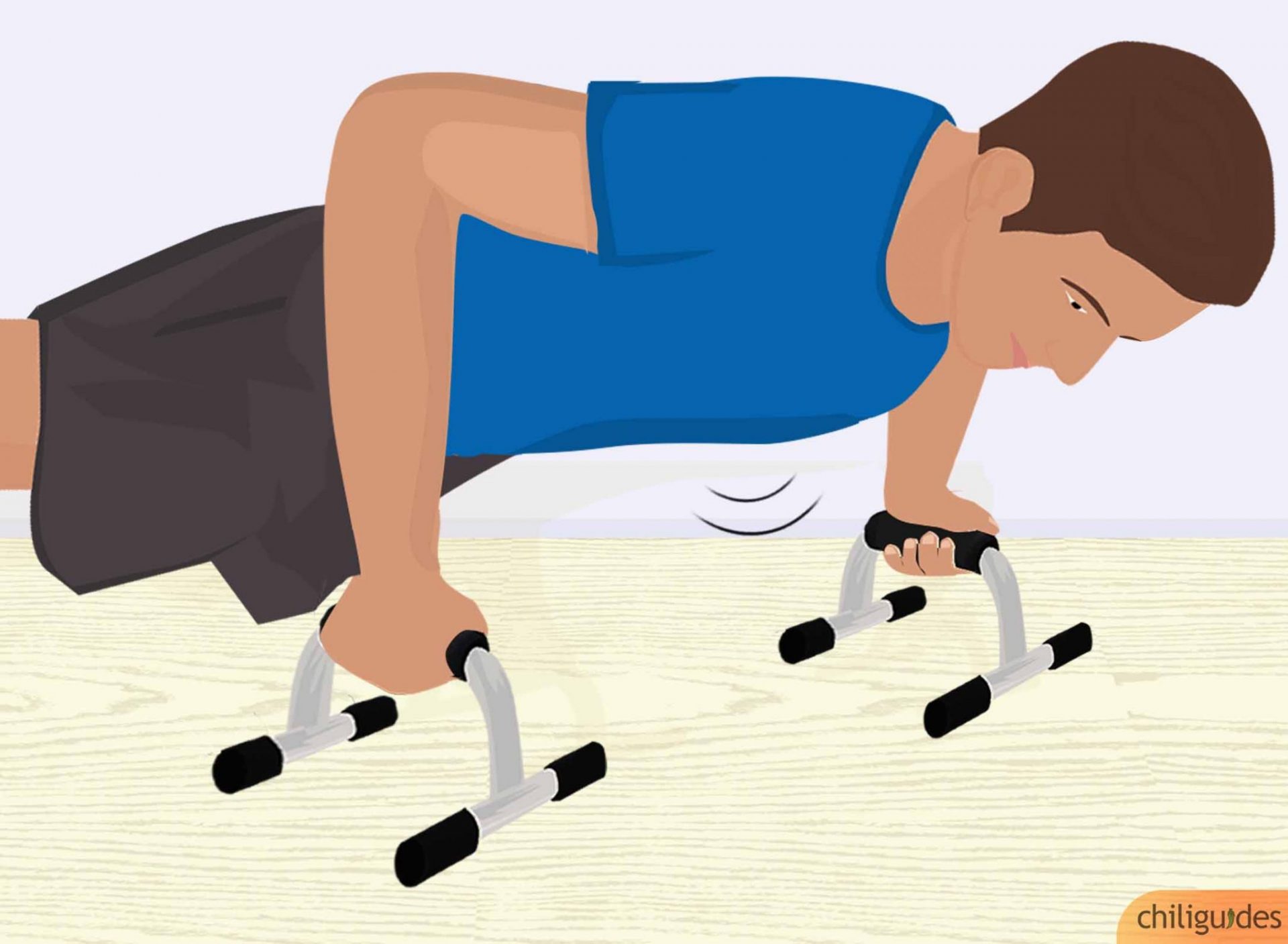 The handles should be high enough from the ground to provide an adequate range of motion to get a full stretch when you go down.

Additionally, the push-up bars must be stable, not wobbly. Unstable push-up bars can be dangerous and place more stress on the stabilizer muscles in your shoulders than your chest and triceps.

Furthermore, if you're over 250 lbs, you will need to ensure that the weight rating exceeds your bodyweight by at least 50 lbs to prevent the push-up bars from collapsing under you.
3
Look for sturdy and cushioned handles.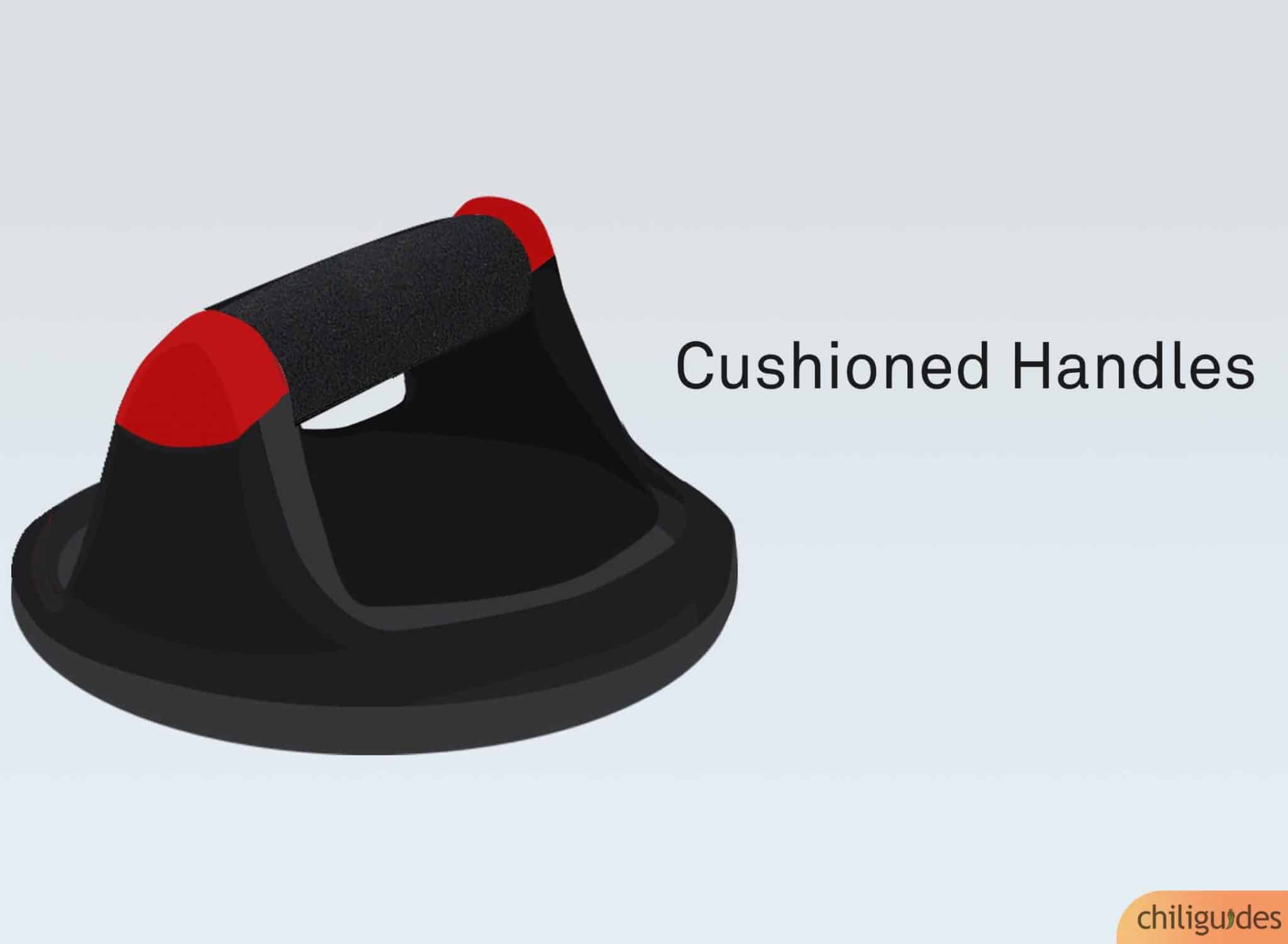 The handles should feel firm and well padded so that you can comfortably tolerate the pressure on your wrists and retain a steady grip during the movement.

Unpadded or thin handles will often cause your hand or forearm muscles to fatigue before your chest.
Common Questions
Q:

Why do I need push-up bars?
A:
There are several benefits of using push-up bars:
They help increase grip during push-ups and increase your strength.
By elevating your body slightly, the angle of your push-up forces your chest muscles to work more.
Push-up bars enable you to do push-ups anywhere, even if the floor is rough.
Q:

How are push up bars better than regular push-ups?
A:
Using a push-up bar, you can lower your body more than you would in a normal push-up. This increases your range of motion. More R.O.M translates to more work for your muscles, increasing their strength. Your muscles also spend more time under tension than they would in a normal push-up. This helps strengthen them more.
Q:

What other muscles can push-up bars target?
A:
You can do several different exercises on push-up bars to target various muscles of your body. You can target your chest (both upper and lower), your biceps, triceps, deltoids, and back.
Q:

What exercises can I do using push-up bars?
A:
Push-up bars are easy to use. The only difference from a normal push-up is that here, you grab the handles of the push-up bar instead of planting your palms on the floor. The rest of the exercise is the same. You can perform exercises like:
Wide push-ups, close/tight push-ups, reverse push-ups, and single-arm push-ups
L-sits
Handstands
Dips
Q:

How can I perform reverse grip push-ups on push-up bars?
A:
Instead of the overhand grip that you use for a normal push-up, use an underhand grip when you hold the push-up bar. Your fingers should point away from your body. Once you have grabbed both the handles, get into the push-up position, and get to work. Rotating push-up bars also reduce strain on your shoulders and wrists.
Q:

What are rotating push-up bars?
A:
The handles in a rotating push-up bar are not fixed but rotating. You can adjust the direction of the handles as per your preference. This adds a lot of variation to your regular push-ups. By changing the direction of where your hands will point, you can target different portions of your arms.