Guide To Buying Weight Plates
A barbell is an essential part of almost any fitness program, and a barbell is nothing without weight plates. Weight plates, therefore, are an equally integral part of nearly every workout. Since there is a large variety of weight plates in the market, you will require some research to make an informed choice.
Name
images
Price
Store
Chili Score
Bottomline
CAP Barbell Commercial Urethane Coated 2" Olympic Plate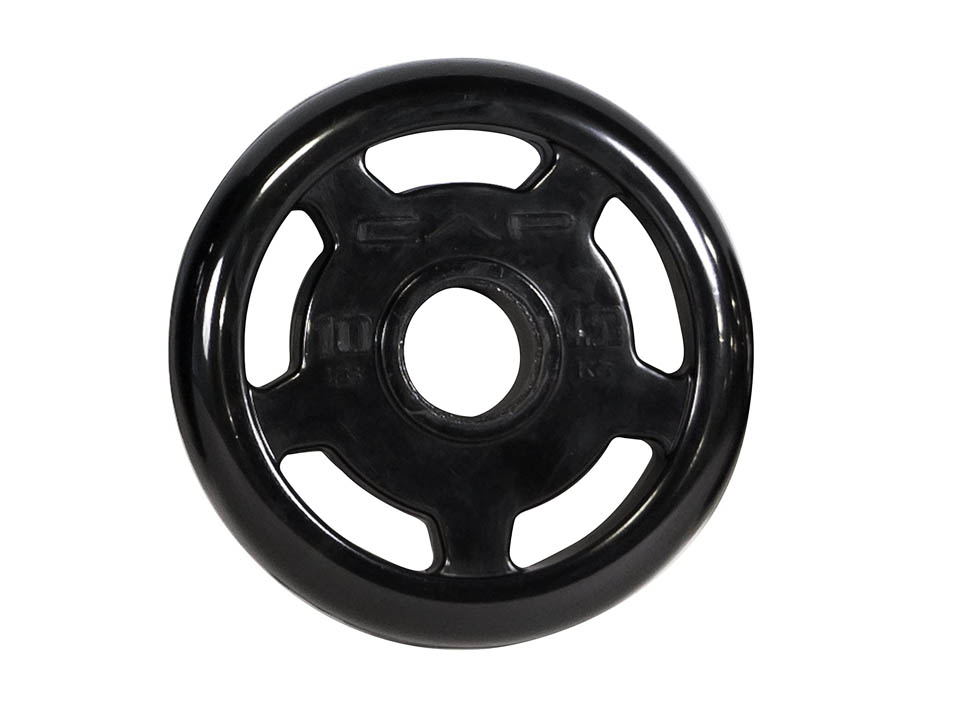 Best Commercial Weight Plates
XMark Black Diamond Plates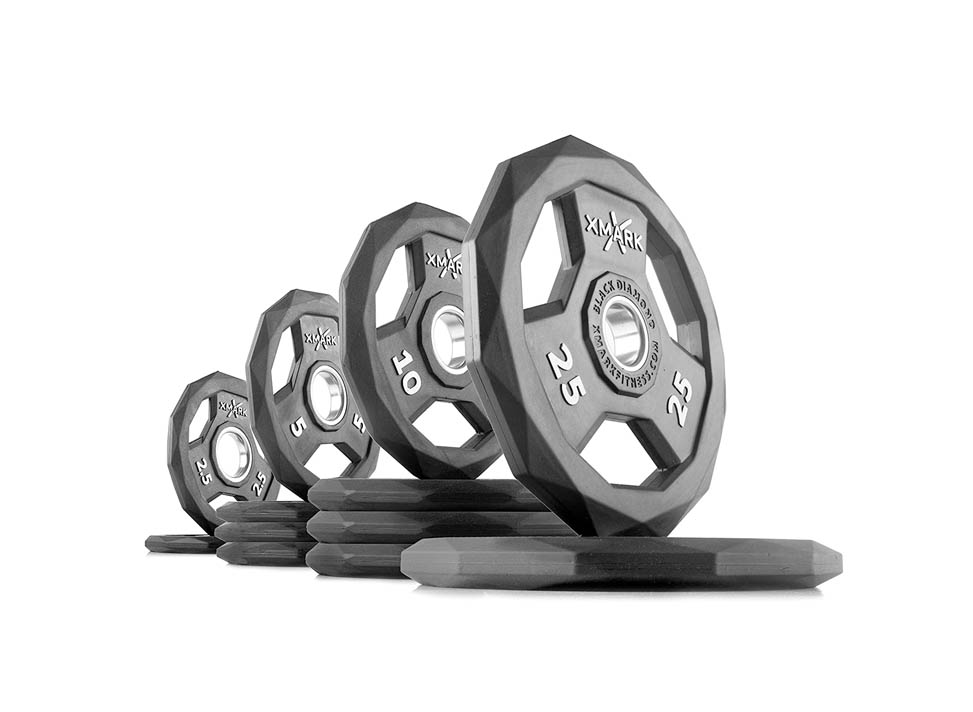 Best Rubber Weight Plates Set
ROGUE BUMPER PLATES BY HI-TEMP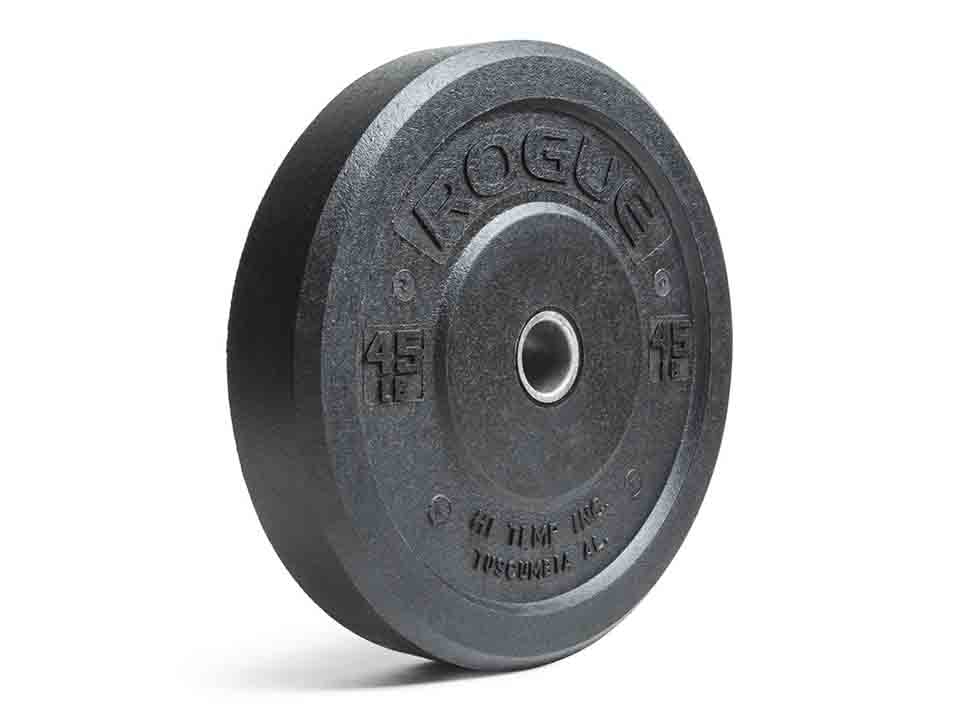 Best Bumper plate Set
CAP Barbell 2" Olympic Grip Plate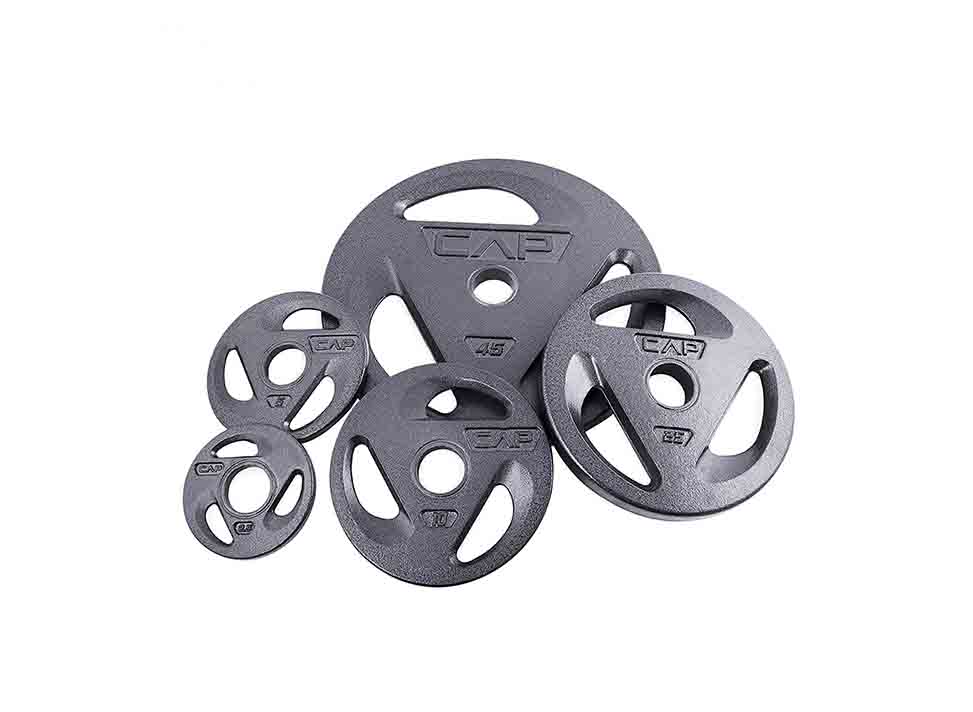 Best Weight Plates On A Budget
ROGUE DEEP DISH PLATES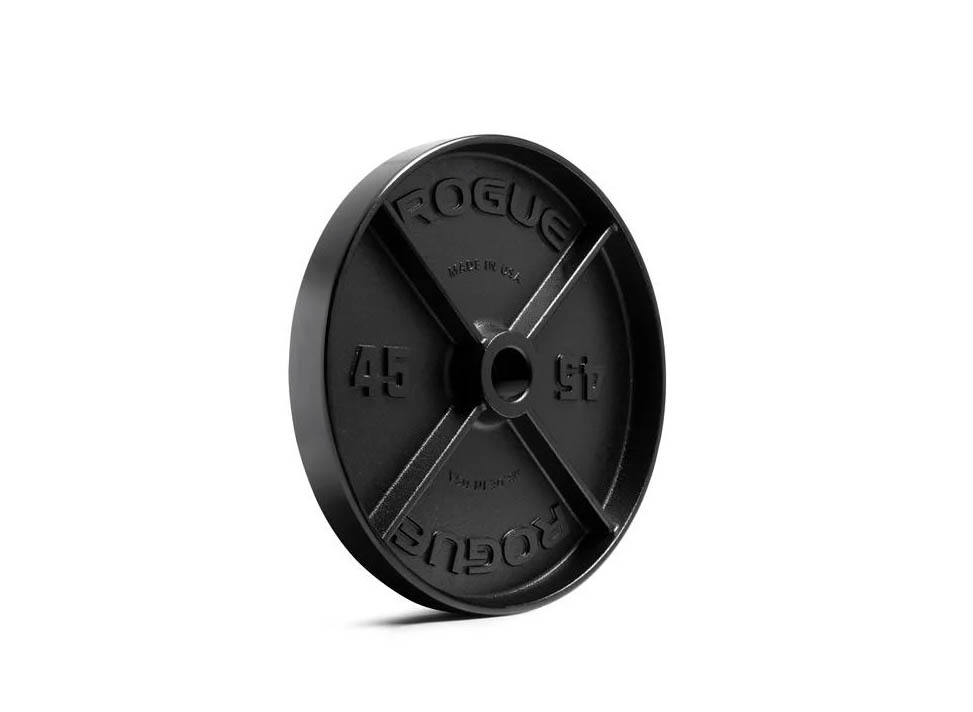 Best Powerlifting Weight Plates
ELEIKO IWF WEIGHTLIFTING COMPETITION PLATES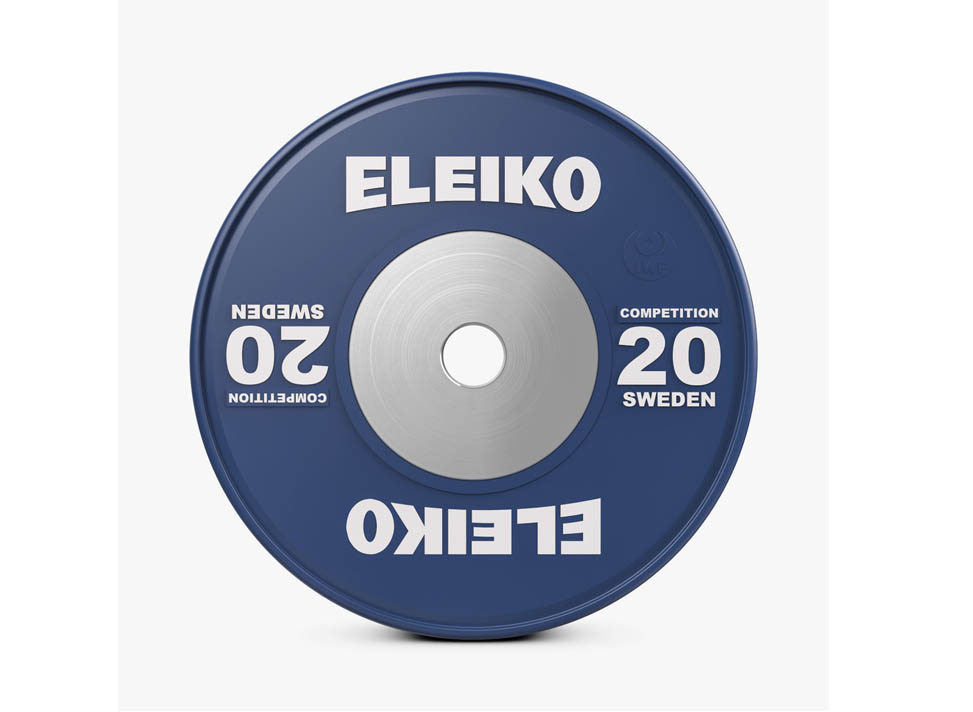 Best Olympic Weight Plates
What To Look for
01/04/2020
1
The barbell and plate should match.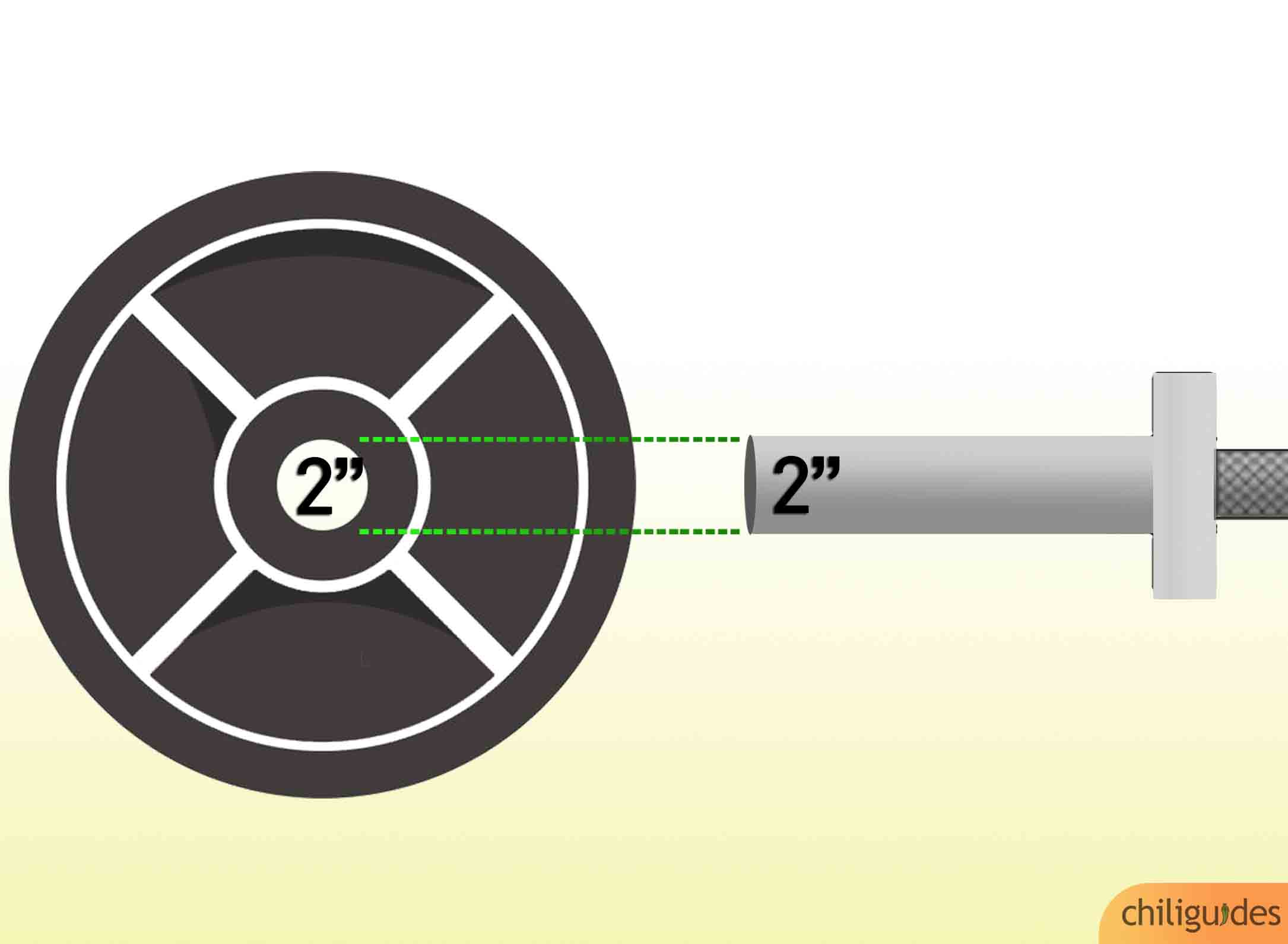 The insert diameter of the weight plates, which is the hole in the center of the plate, needs to match the diameter of the barbell you're using. 

A standard Olympic size bar has a 2" inch diameter, so any plate with a 2" insert diameter would do.

For other bars, you will need to check the diameter of the barbell sleeve (the part where the plate is loaded) before buying the plates for it.

Avoid buying a plate with an insert diameter much larger than the bar because this will make the bar unstable and the plates prone to slipping off.
2
Weight plate's prices differ based on their material.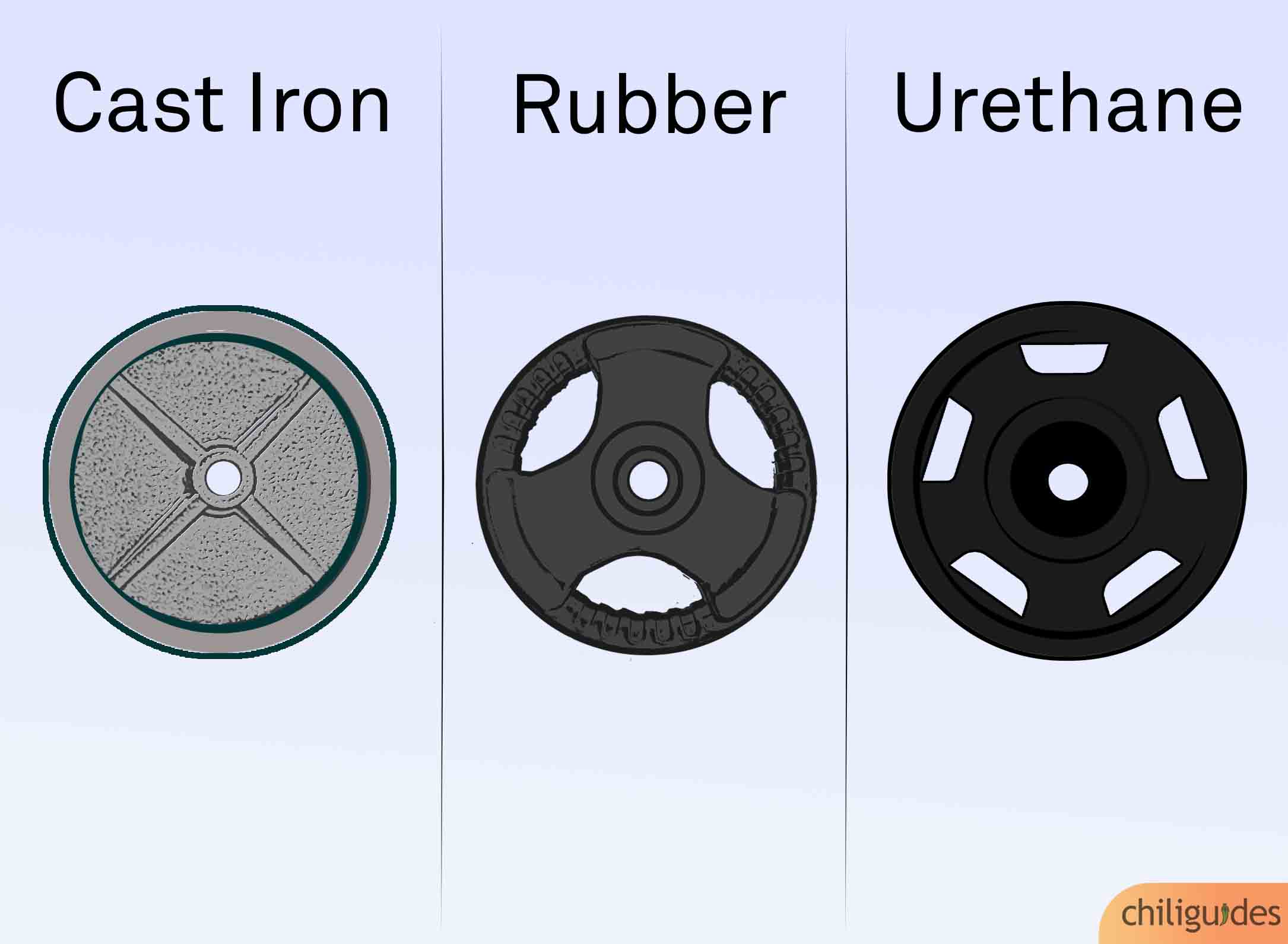 There are three main types of materials used for weight plates:
Cast Iron plates are the most economical option, but they can damage floors and aren't very durable.
Rubber plates are slightly more expensive than cast iron plates but last longer and are kinder to floors.
Urethane plates are commercial grade plates that though highly expensive, will last decades. Commercial gyms will usually benefit from the durability of Urethane plates.
3
Choose the right levels of thickness.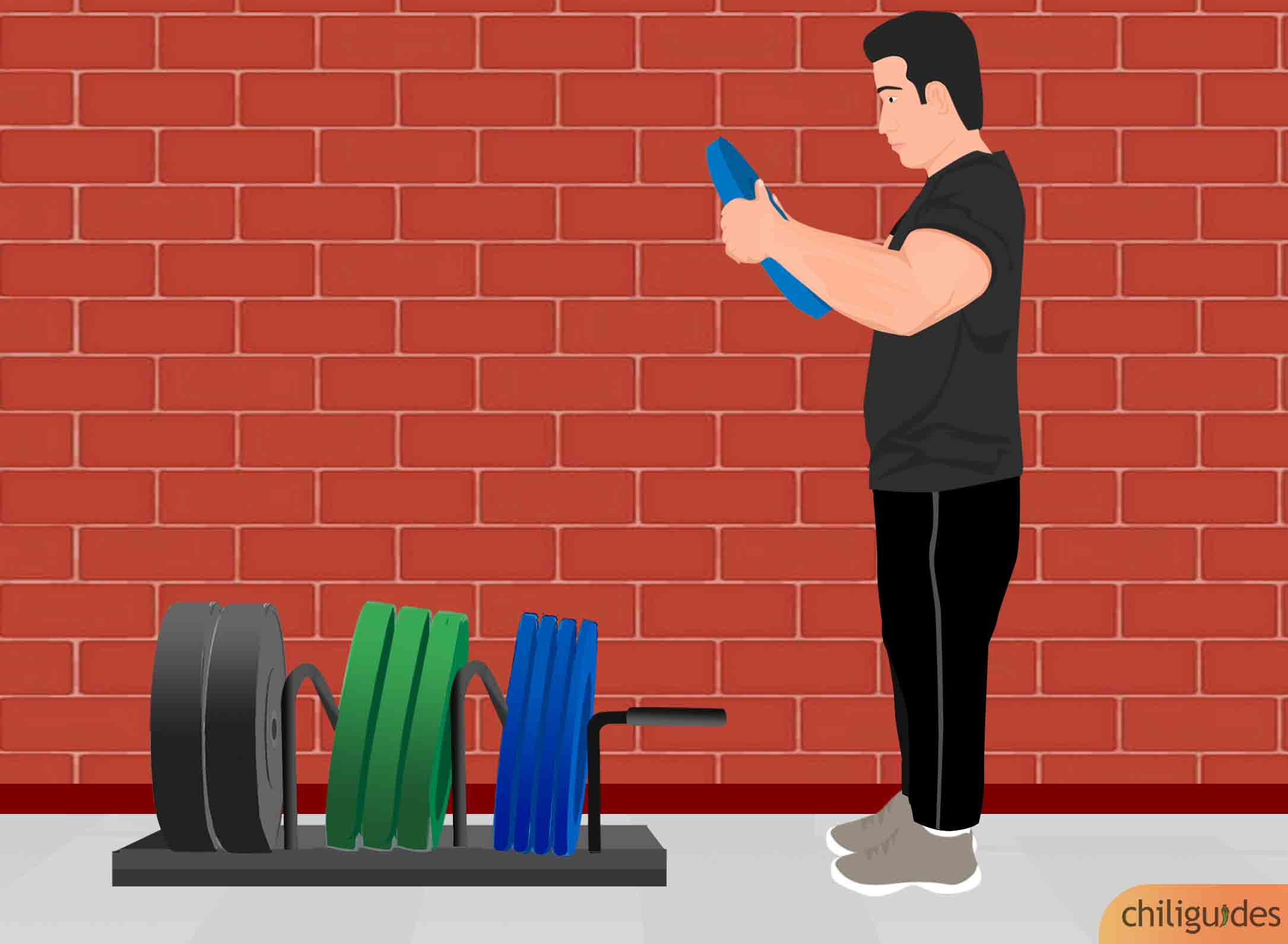 Thicker plates such as Bumper plates are generally a safer bet for your floor. Bumper plates are a suitable choice for CrossFit and home gyms. However, because of their thickness, you cannot load too many of them on the bar.
Go for Olympic plates if you lift especially heavy weights, or you're buying weight plates for a commercial gym.
4
Look for handles and raised inserts for easy accessibility.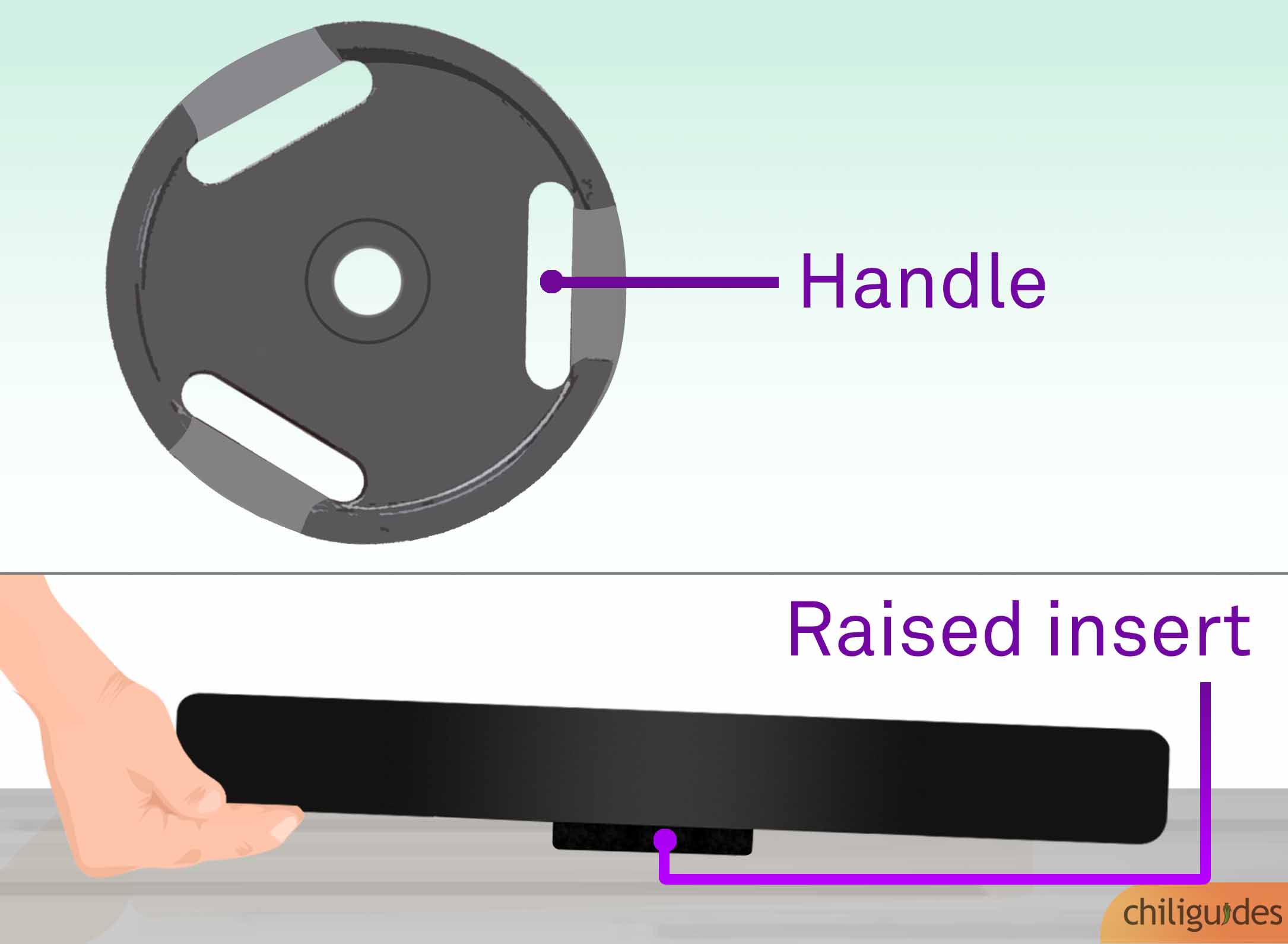 A weight plate with handles will be easier to carry because you can wrap your whole palm around it. By contrast, smooth weight plates only let you use your fingers to lift them, which can make carrying them quite challenging.
Raised inserts don't allow the plate to lie flat on the ground. Consequently, leaving you some room to slip your fingers under the plate and pick it up.
Common Questions
Q:

When should I use Olympic weight plates?
A:
You should get Olympic weight plates if:
You plan to do heavy workouts, for example, heavy deadlifts or squats
You're into competitive lifting or powerlifting.
You have a gym that caters to heavy lifting.
There are several reasons why Olympic weight plates are better than standard disks or studio disks:
They are more versatile than standard plates and you can do more exercises with them.
Due to a wider center hole, Olympic plates are more stable.
The Olympic bars that use Olympic weights can handle more weight than other bars.
Q:

Can I make my own weight plates?
A:
Yes, you can use concrete to build weight plates at home. However, you should only do this if you know the technique and have the right tools and protective equipment. Professionally created weight plates will be more durable, safer, and generally more accurate than DIY weight plates. Furthermore, once concrete starts chipping after repeated use, it will begin to reduce in weight.
Q:

How do I clean my weight plates?
A:
You can clean your weight plates by using water and a mild detergent. Clean your weight plates every one or two weeks. If there's rubber residue on the plates, you would need to put isopropyl alcohol and then rub it off.
If there's rust on your steel weight plates, you can scrub/brush it off using a nylon/brass brush or sandpaper. Another way to clean off the rust is to soak the weight plate in a solution of 50% water and 50% vinegar for a day or two.
Q:

Should I buy a pair of weight plates or weight plate sets?
A:
It depends on your requirements, your budget, and the type of exercises you intend to do. If you already have some plates and home and wish to get a different weight, go for a pair. If you are on a budget and can make do with fewer plates, you can get a pair. If you intend to do several exercises with different weight requirements, get a set. For example, the weight requirements of a deadlift are different from those of barbell curls. One advantage of buying a set is that you'll get a better deal and you'll save money.
Q:

Will weight plates damage my floors?
A:
Not if you use them right. Avoid dropping them on the floor. For avoiding damage to the floor, you can go for rubber/urethane plates instead of steel ones as they do not damage the floor if dropped.
To protect your floor, you can also invest in a rubber/foam floor mat.
Q:

Are urethane weight plates worth it?
A:
Urethane is better than rubber because of its hardness and resistance to degradation. Urethane weight plates come in different colors and customizations, and they can take much more abuse than rubber plates. This is why commercial gyms prefer them over rubber plates. Another advantage is that they don't smell as bad as rubber weight plates do when they're new.
The only downside is their cost- urethane weight plates are pricier than rubber and stainless-steel plates, but if you purchase them from a recognized brand, you'll get a good value for your money.
Q:

Do I need a weight plate rack?
A:
If you own a commercial gym, yes. If you have a home gym with a power rack or Smith machine you can use those machines to stack your weight plates if you don't have many plates.
In the absence of any such machine, you should get a plate rack. It is safer, keeps your plates organized, and makes racking and unracking easy.