Guide To Buying Weightlifting Shoes
The function of weightlifting shoes is to place you in a better position when you squat by elevating your heels. Elevated heels allow more range of motion in your ankle and let you go deeper into the squat than you would with a flat sole shoe.
Name
images
Price
Store
Chili Score
Bottomline
Nike Romaleos 4 Amp

Best For Heavy Lifters
Adidas Adipower II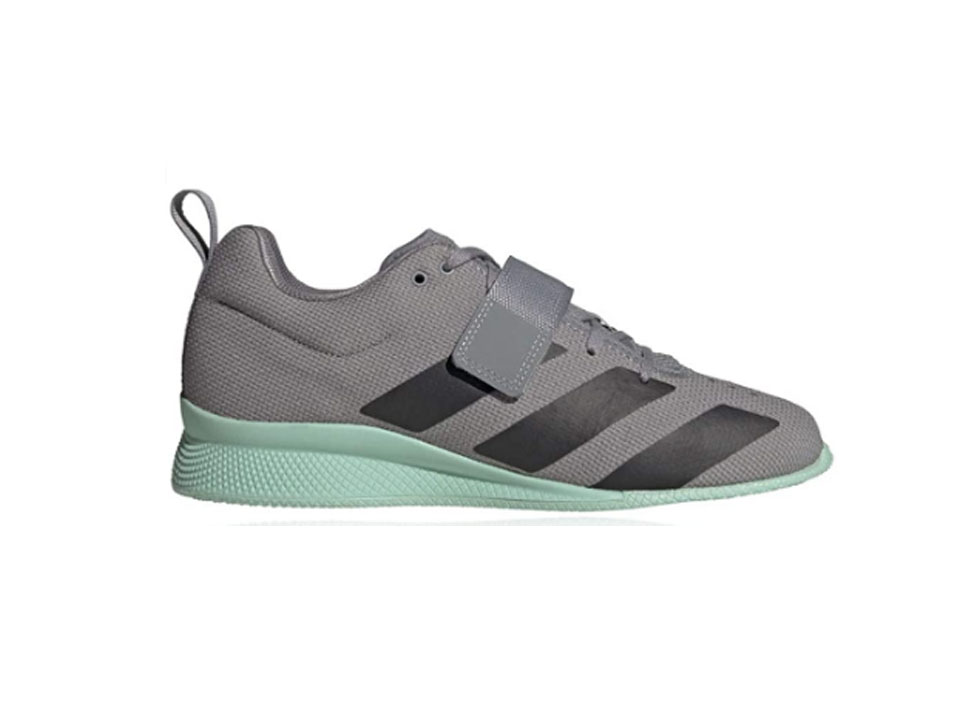 Best For Beginners
Reebok Lifter PR Weightlifting Shoes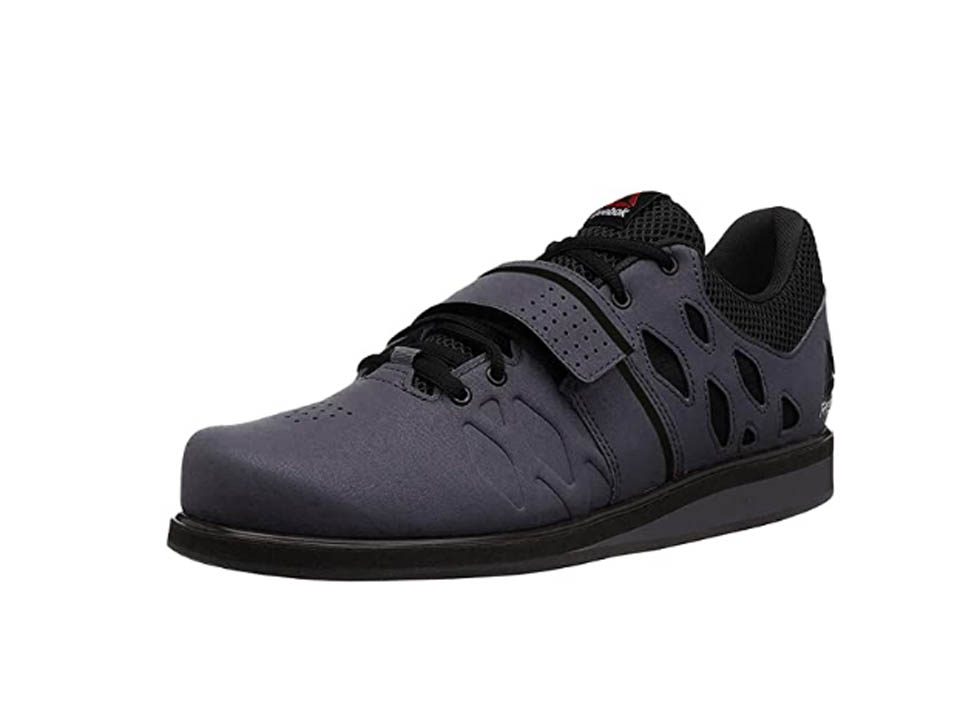 Best On A Budget
What To Look for
10/02/2021
1
Use your height and flexibility levels to find the right-sized heel.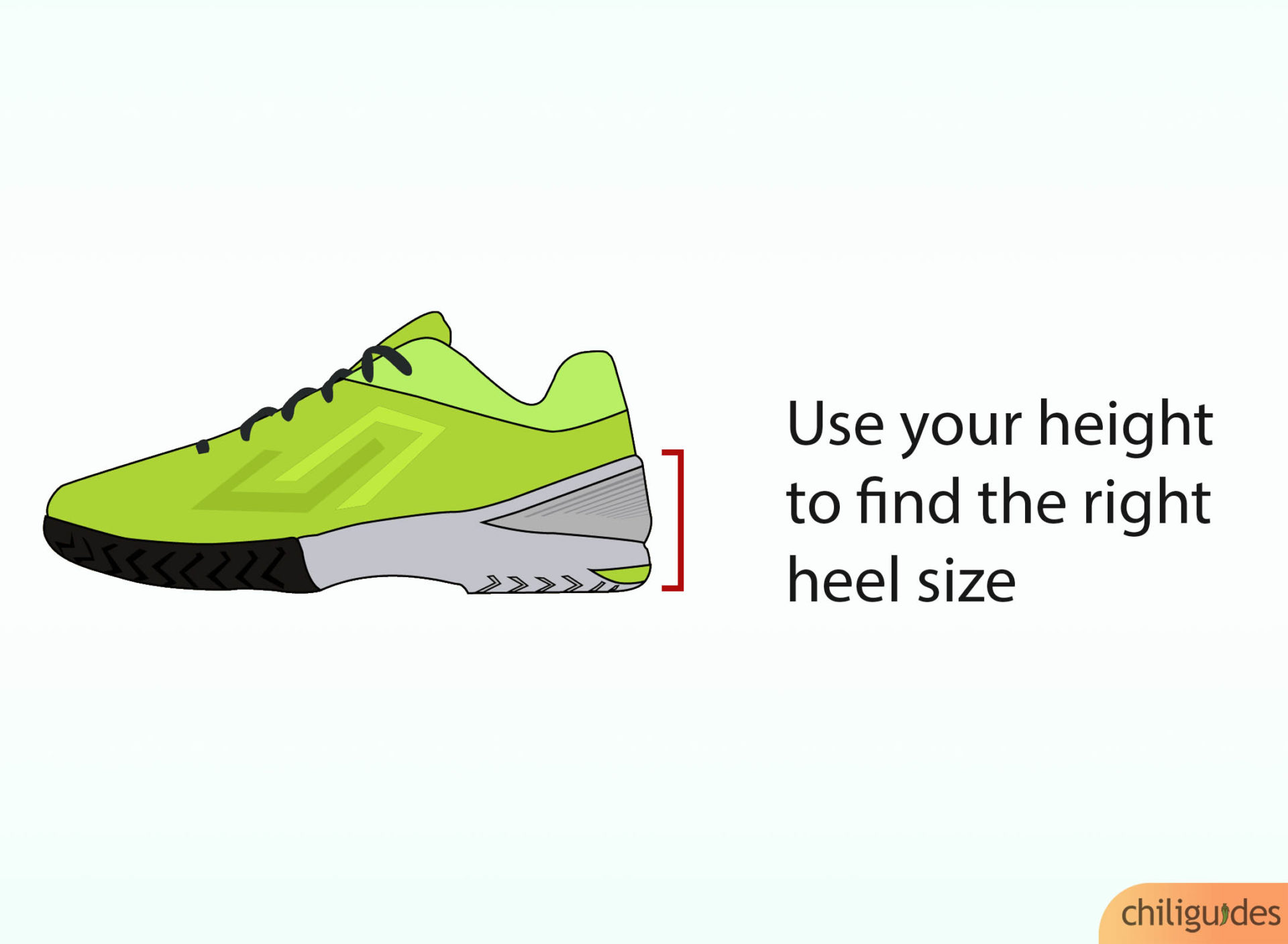 If you're short, have high ankle flexibility, or squat with a wide stance, opt for heel under .75″.
Tall athletes, athletes with low ankle flexibility, and people with a narrow squat stance should opt for a heel higher than .75″ as they will need more mobility.
Finally, if you're of average height, have decent flexibility, and your squat stance is around shoulder width, go for a .75″ heel for the best ankle-angle while squatting.
2
Determine the right fit and do not go for leather.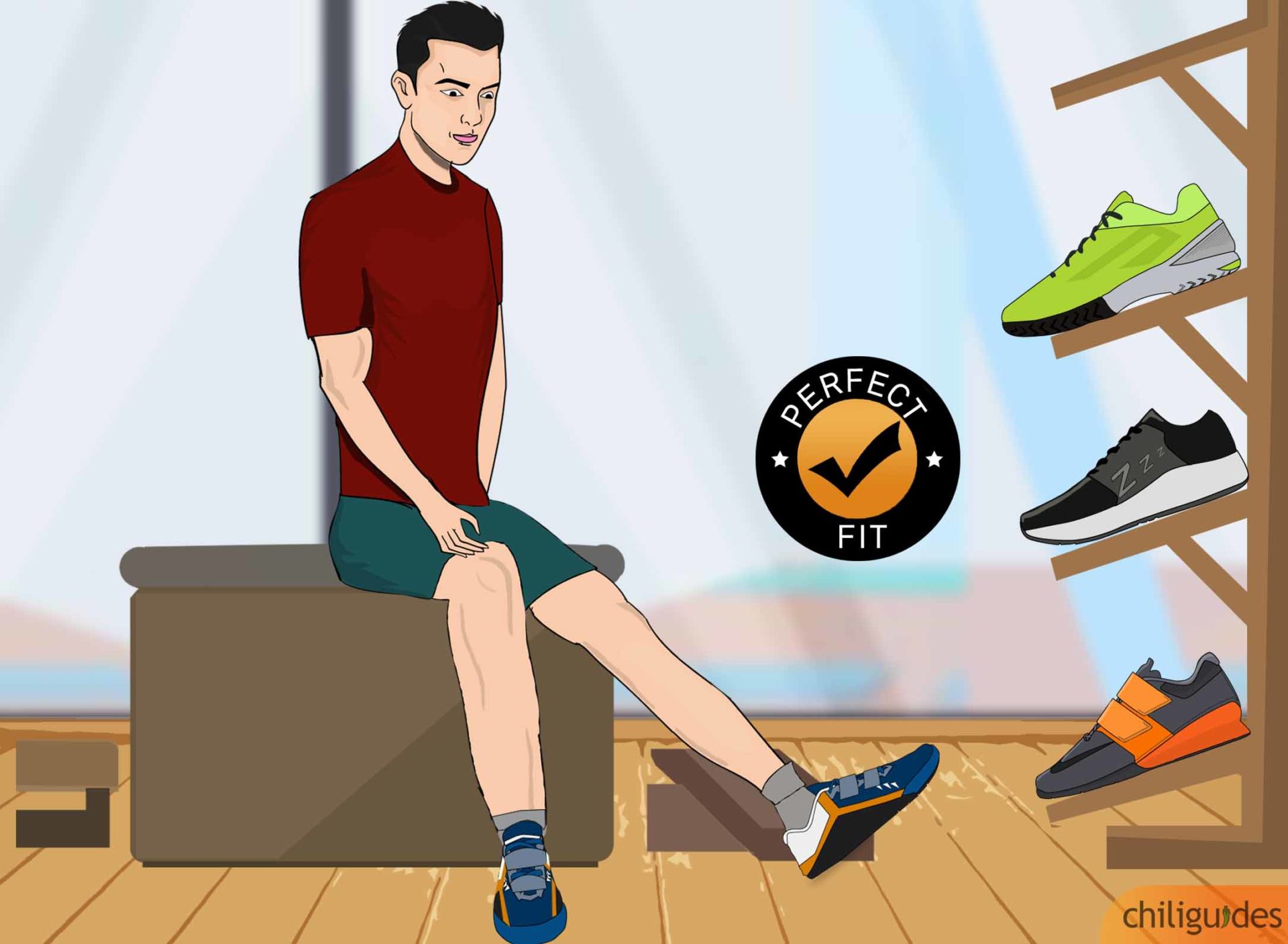 The shoes must offer sufficient width and volume for your foot to fit into them. They should not cut off blood flow or press against pressure points in your feet.
However, the shoe sole still needs to hug your heels so that your foot does not slip and slide around inside the shoe when you are lifting.
Lastly, go for synthetic material over leather, as the synthetic material will not stretch out while you break them in.
3
Decide whether you need a single or multiple strap shoe.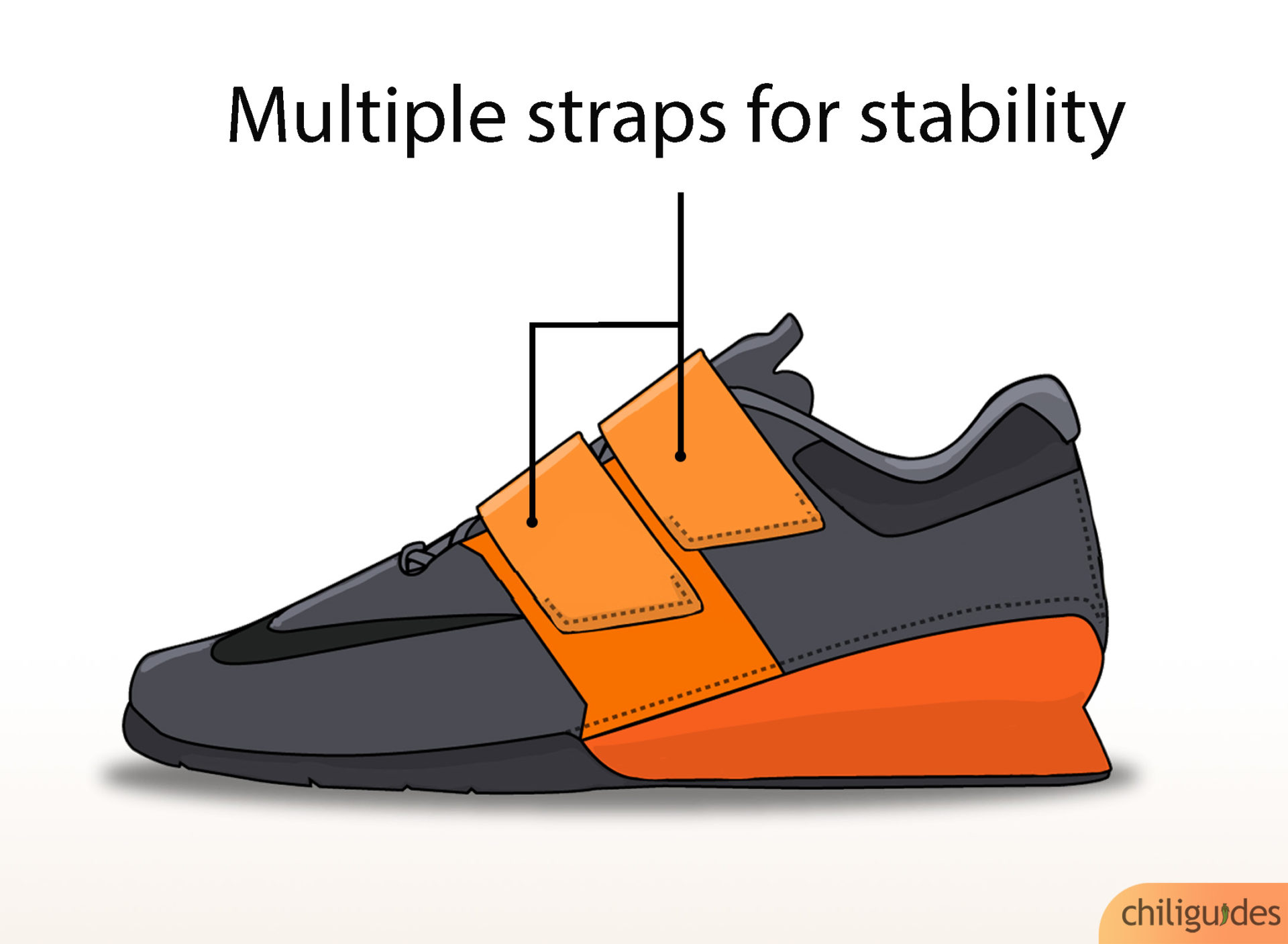 Most weightlifting shoes come with laces and a strap for reinforced stability, which is necessary to increase ankle mobility when you are squatting.
Shoes with a single strap perform fine, but shoes with two or multiple straps offer increased stability, although these are a little pricier.
It only makes sense to invest in multiple strap shoes if you are an intermediate to advanced powerlifter or weightlifter. Most people who squat will find multiple straps to be overkill.
Best For Heavy Lifters
Nike Romaleos 4 Amp
Double strapped, locks your feet in position
.0.78" heels provide optimum dorsiflexion and help lift with ease
Stiff and wide soles provide a stable frame
Great airflow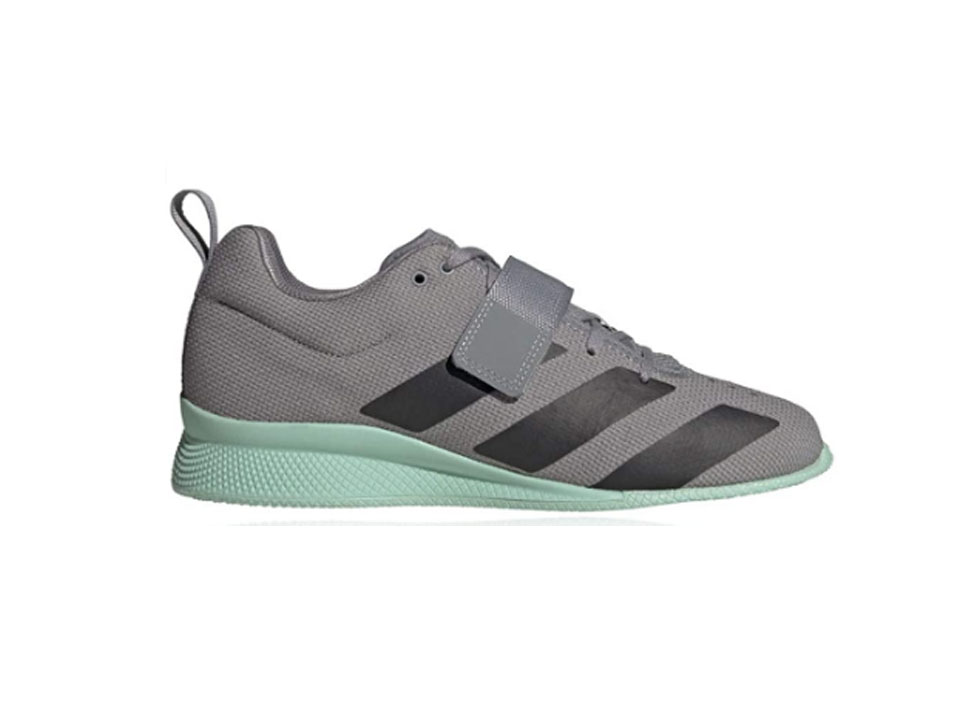 Best For Beginners
Adidas Adipower II
Flexible forefoot with rubber outsoles allow for a stable base
Single strap design allows for roomier movement space
.79" heel is great for beginners
Forefoot flexibility occasionally detracts from stability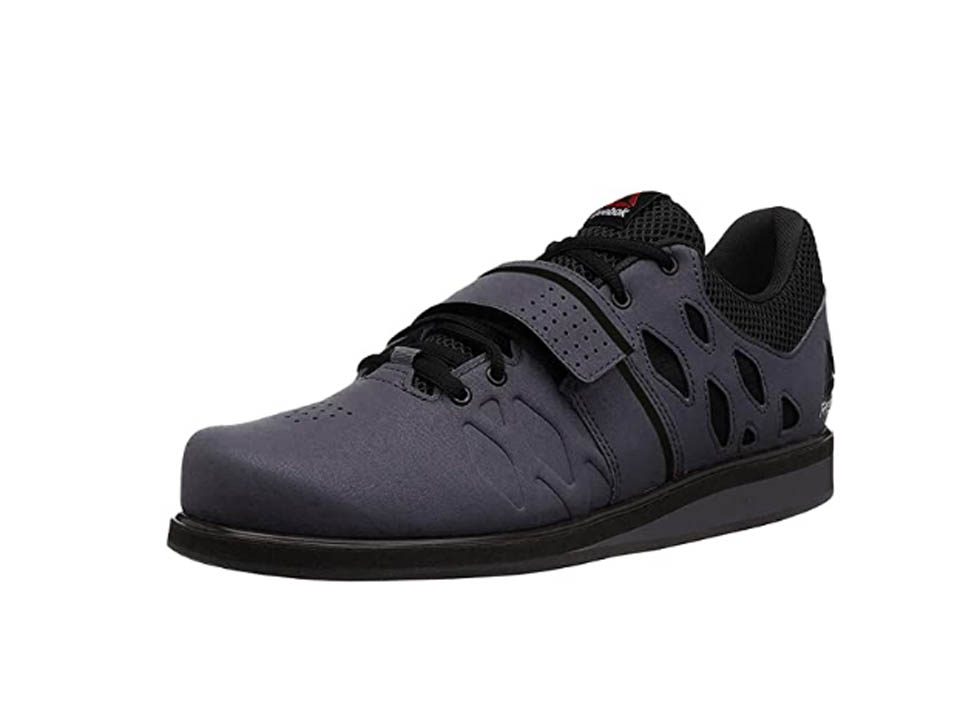 Best On A Budget
Reebok Lifter PR Weightlifting Shoes
Lightweight for weightlifting shoes
Cushioned around the collar so it doesn't dig into your ankles
Minimalist design
Takes time to break-in
Material is a blend of leather and synthetic so wrinkles with time
Common Questions
Q:

Do weightlifting shoes improve performance?
A:
Weightlifting shoes are designed to provide you with safety and support while performing heavy lifts.
They provide support to your ankle joints, which leads to protection against injuries.
The elevated heels help you remain upright when squatting, activating both a better pull and a better lockout position.
Q:

What exercises should I do with weightlifting shoes?
A:
Squats and Deadlifts would be two exercises where you can benefit most from weightlifting shoes.
During a deadlift, they provide you with much-needed support to the ankle and a strong grip on the ground. The absence of either can lead to devastating injuries, as deadlifts are generally one of the heaviest exercises you perform during a workout.
During any kind of squat, the elevated heels and support strap provide stability to help activate your quads better.
Q:

Do I need weightlifting shoes?
A:
A one-word answer to that would be "Yes". Anyone from a beginner to a seasoned weightlifter can benefit from a pair of weightlifting shoes.
If you are a beginner, they provide you with the much-needed support and stability you require to perform intense lifts.
If you are a seasoned weightlifter, a good pair becomes even more indispensable, as you are performing at a professional level and even the slightest amount of help you can get from a solid base or ankle supporting strap (both provided by weightlifting shoes) can lead to wonders in performance and technique.
Q:

Why can't I use normal running shoes?
A:
Running shoes are designed with a curved, soft compressible sole,which is very different from weightlifting shoes that have an inflexible, non-compressible sole with a rigid bottom and an elevated heel.
The main purpose of a pair of running shoes is to provide comfort while weightlifting shoes are designed to provide a weightlifter with a good base from which to lift off, some protection for the lumbar spine, and improved lifting posture.
Due to their design, running shoes are not suitable for weightlifting and can lead to injuries.
Q:

Why can't I just go barefoot?
A:
The first reason for not going barefoot would be from a hygiene standpoint and the second one would be safety.
Shoes can protect you from dirty gym floors as well as heavyweights, which can crush your feet.
Also, by choosing to go barefoot, you are giving up on the numerous advantages that weightlifting shoes provide. The elevated heels, ankle support, and solid base provided by weightlifting shoes set you up to maximize your gains during every workout.
Q:

Is there an alternative to weightlifting shoes?
A:
Due to their various benefits mentioned above, weightlifting shoes have become an integral part of almost everyone in the weightlifting landscape.
However, if you cannot invest in a pair of weightlifting shoes at the moment, a good alternative would be to use ankle braces that provide stability and reinforcement to the ankles during heavy lifts.
Also, you can place 5lbs weight plates under your heels to simulate the elevated heels that weightlifting shoes provide.
Q:

Can I use wrestling shoes for weightlifting?
A:
Yes, wrestling shoes are a very popular replacement for weightlifting shoes, especially amongst powerlifters. The reason being, they have a flat sole much like the ones provided by weightlifting shoes. This helps you generate more force during lifts and provide a strong connection between your feet and the ground.
Wrestling shoes also provide high-ankle support, which helps your ankles maintain balance and provide support during heavy squats.