Guide To Buying Ankle Braces
An ankle brace is meant to protect or immobilize the ankle, allowing it to heal from injuries and prevent further injuries. It works by holding the joint in place and compressing and heating the bones, ligaments, tendons, or muscles affected while your injury heals.
Name
images
Price
Store
Chili Score
Bottomline
Med Spec ASO Ankle Stabilize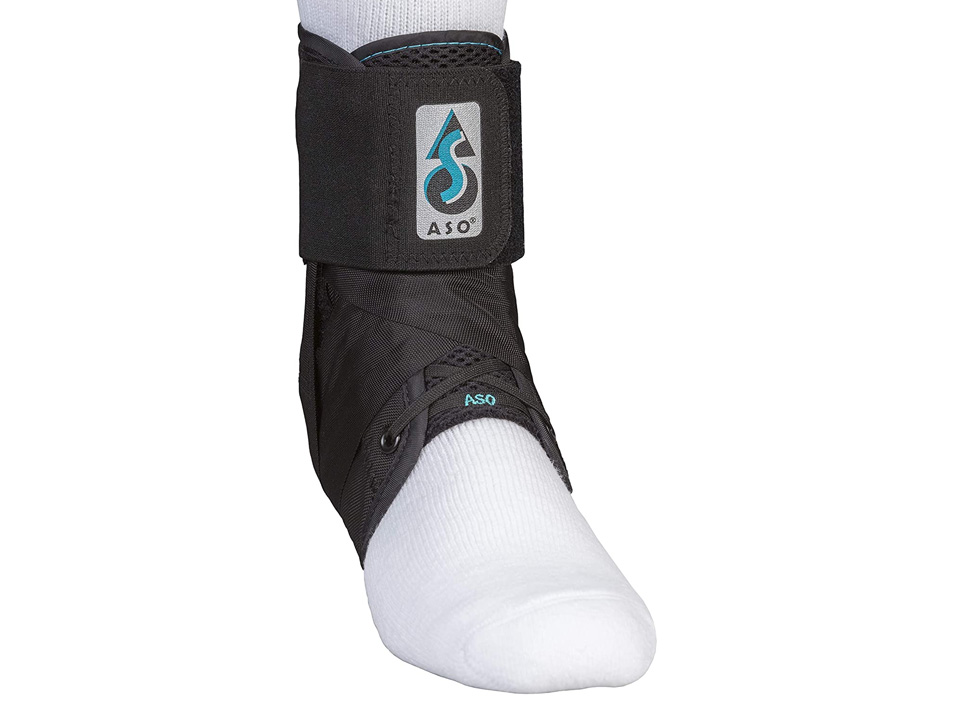 26.40
Best Ankle Brace Overall
Zamst A2-DX Strong Ankle Brace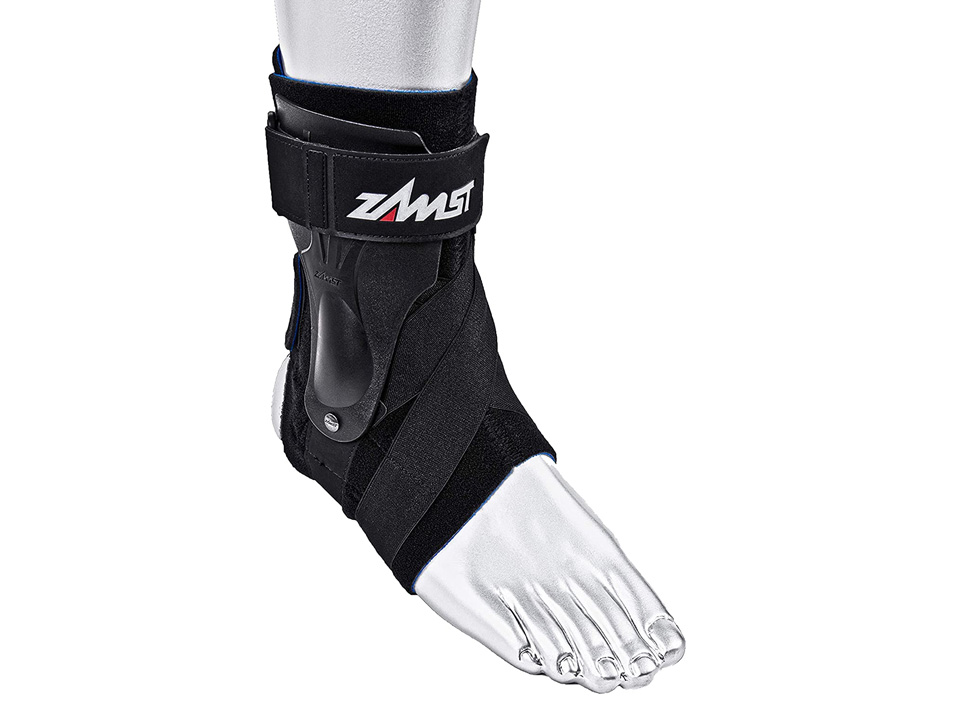 69.99
Best Ankle Brace For Serious Protection
Liomor Ankle Support Breathable Ankle Brace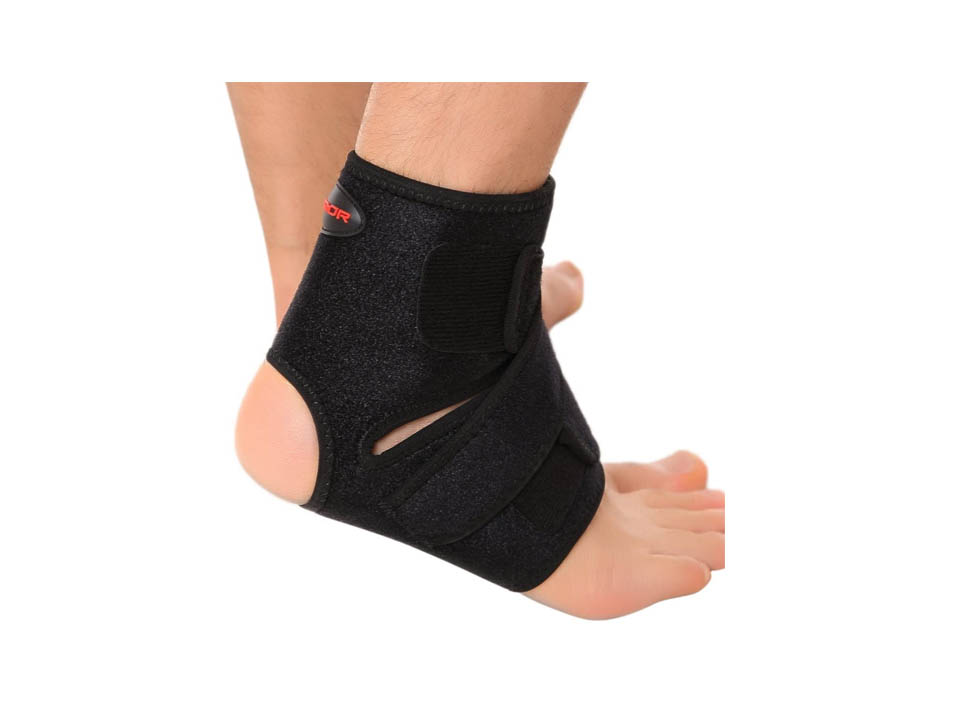 8.99
Best Lightweight Ankle Brace
What To Look for
04/02/2021
1
Sleeves vs. Straps vs. Lace-ups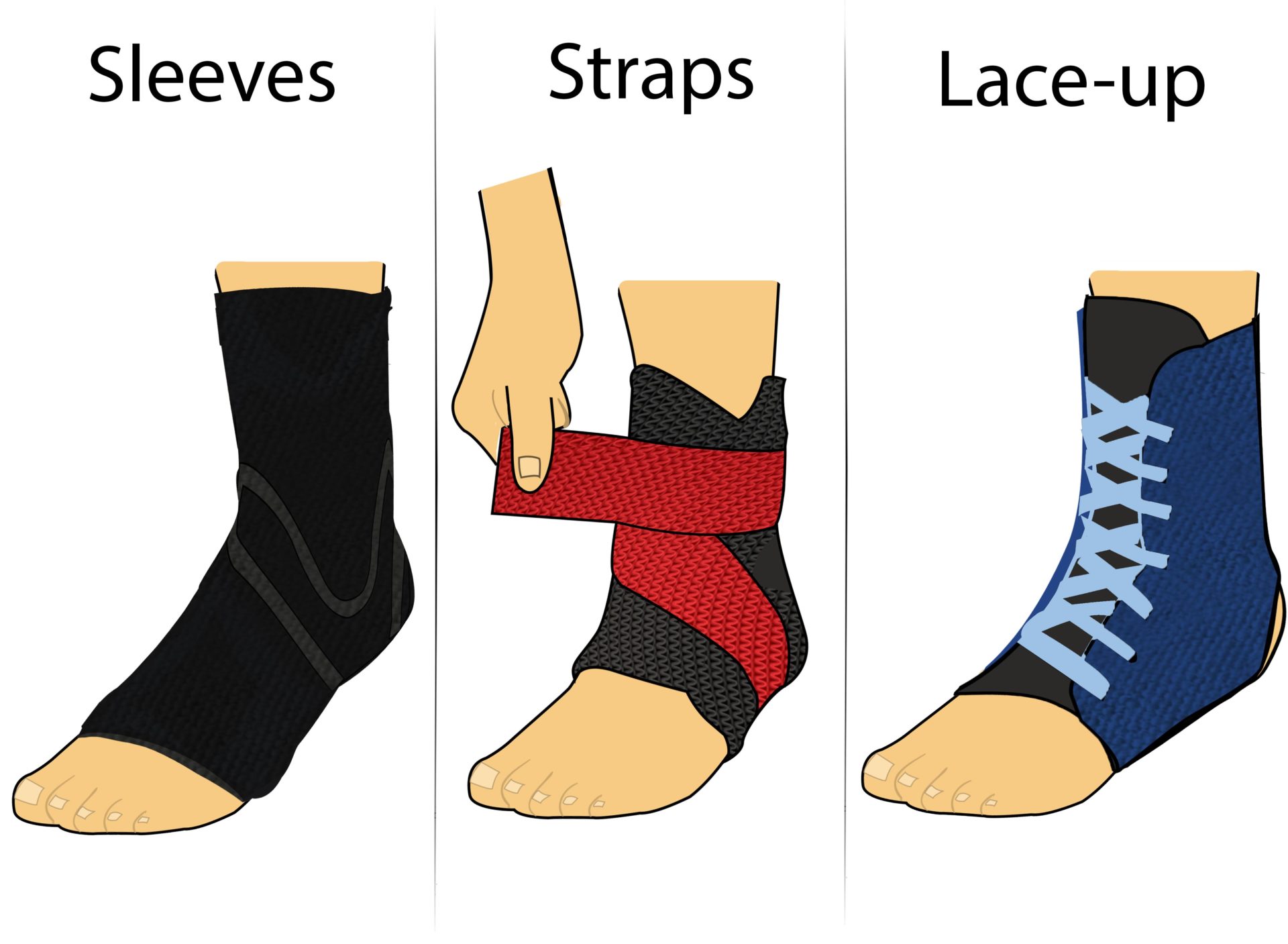 Choose the right ankle brace depending on the severity of your injury. If you use an ankle brace when it isn't strictly needed, it will make your joints stiff to the extent that the smallest wrong twit or turn will lead to injury. There are mainly three types of ankle braces:
Sleeves are appropriate for mild sprains, as they are made from light materials.
Straps wrap around the ankle in an "8" shape. They are slightly more protective than sleeves, which makes them suitable for mild to moderate strains.
Lace-up braces are stiff so that they can offer optimum protection and compression to your ankle. You'll likely only need a lace-up brace if your doctor recommends one. It is overkill for light sprains as it is basically one step shy of a full cast.
2
The fit needs to be just right.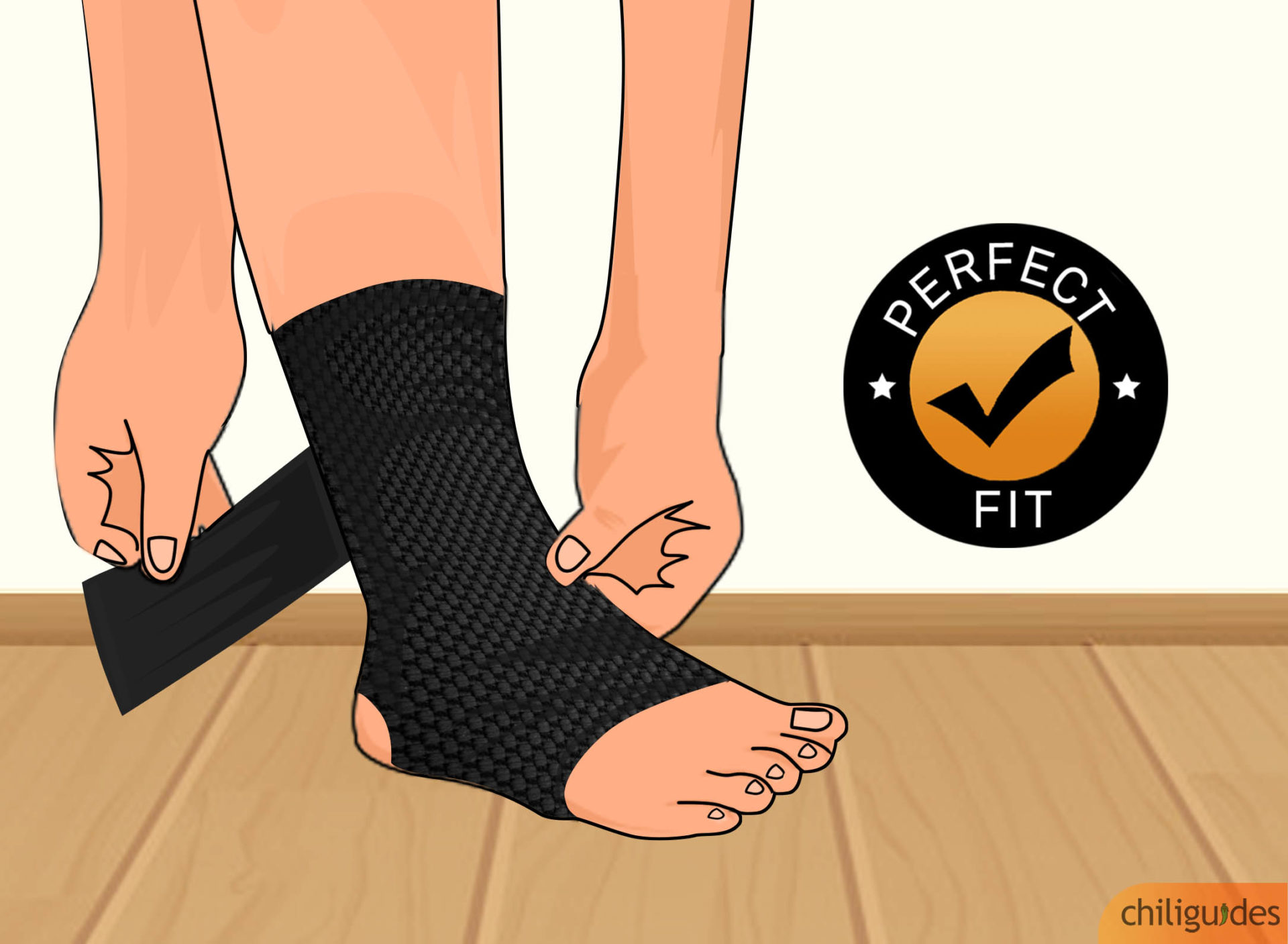 If you're buying strap or lace-up braces, look for braces that are adjustable enough to conform to the anatomy of your foot since a perfect fit is critical for recovery.
A tighter than necessary brace will hinder blood flow, making the injury worse, whereas a loose brace does not stabilize and compress the joint.
3
The brace should feel light and breathable.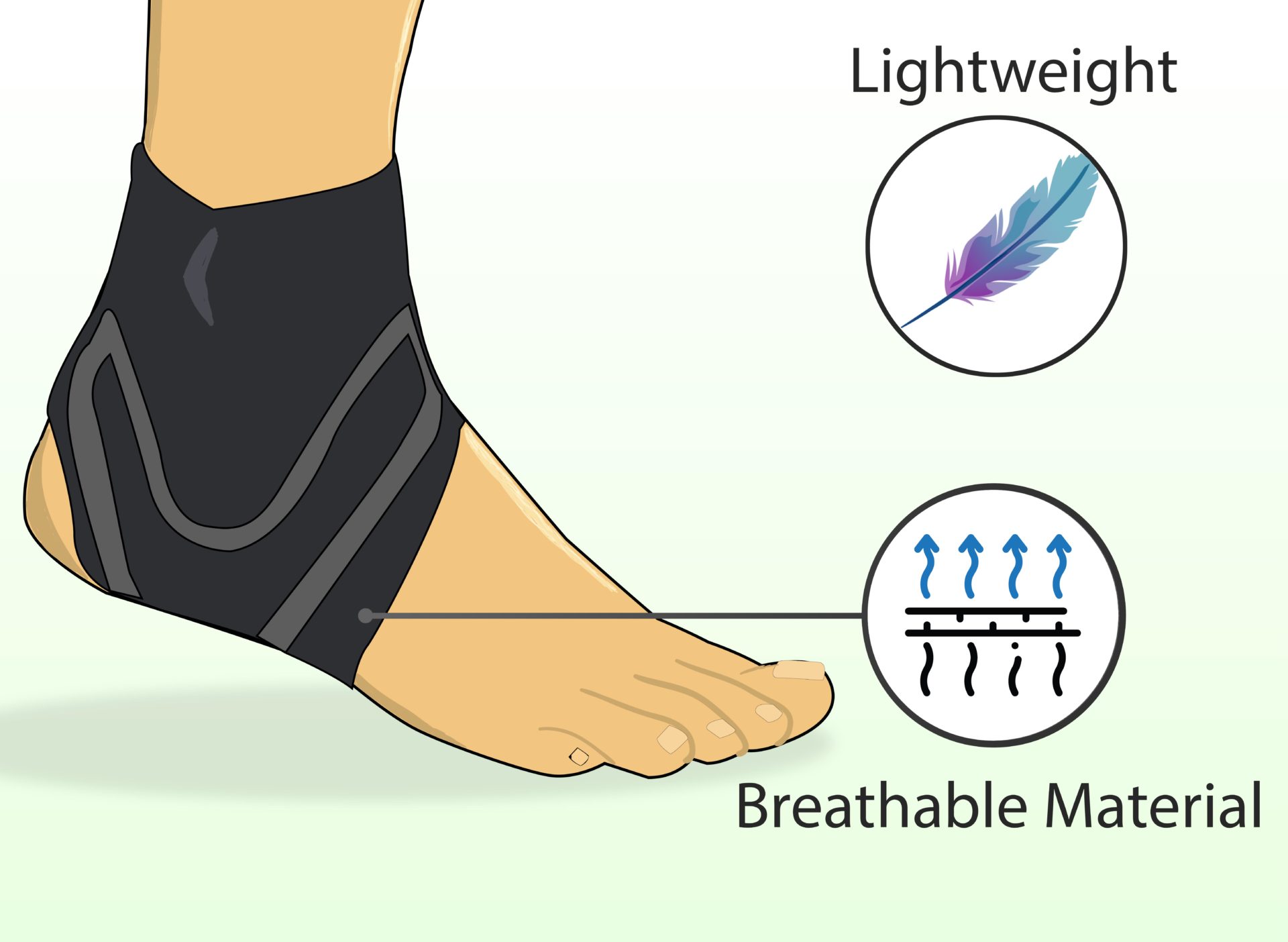 If you're going to be wearing your ankle brace all-day, it needs to be light, as anything that feels heavy will likely trap sweat and cause you discomfort.
Go for breathable materials that absorb sweat as ventilation is necessary to prevent the accumulation of moisture.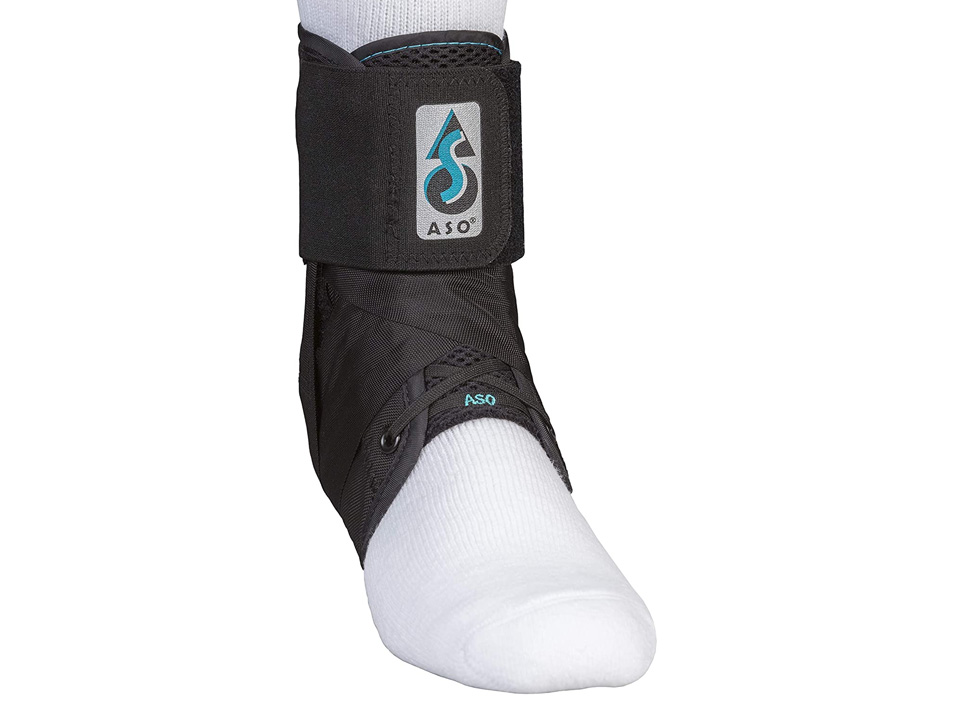 Best Ankle Brace Overall
Med Spec ASO Ankle Stabilize
Bilateral design can be worn on either foot
Elastic cuff closure hold the brace in place
Can be machine washed
Inaccurate size chart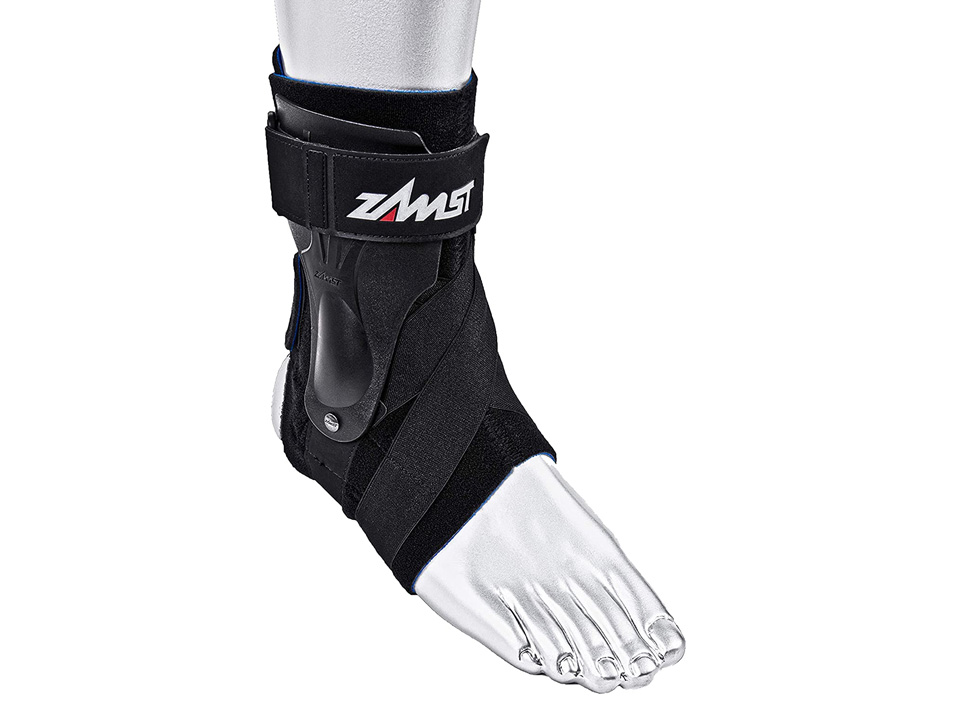 Best Ankle Brace For Serious Protection
Zamst A2-DX Strong Ankle Brace
Professional grade protection
Offers anterior, lateral, and medial support
Adjustable fasteners help keep the brace snug
Time-consuming to wrap due to complicated design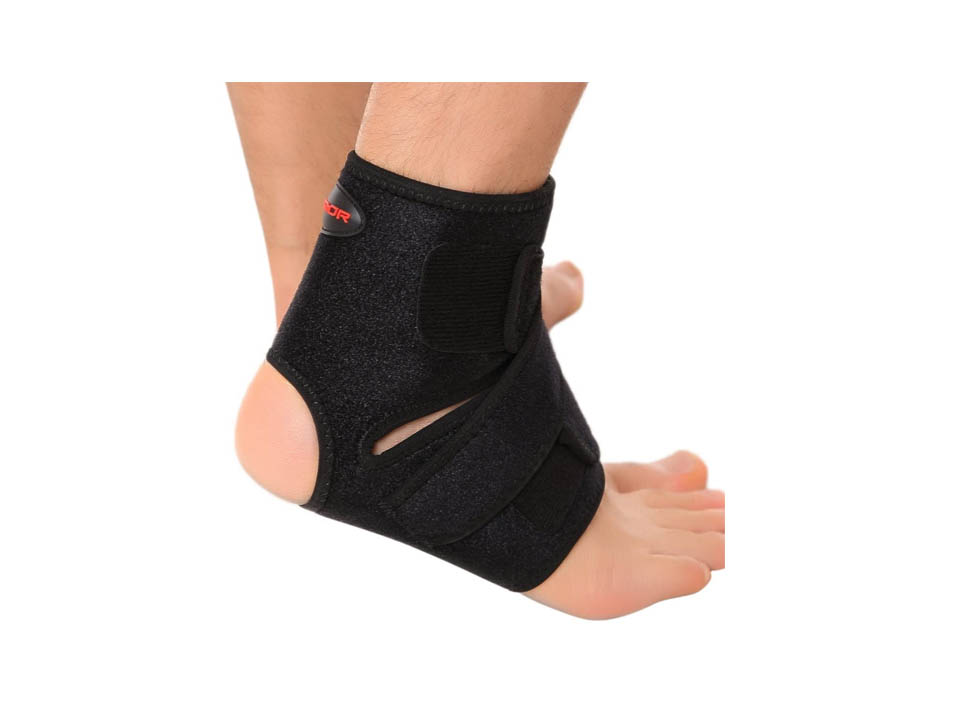 Best Lightweight Ankle Brace
Liomor Ankle Support Breathable Ankle Brace
Made with high-elastic fabric for max support and protection
Great value for money
Open heel design allows for some range of motion
Not drier friendly, cannot be machine washed
Common Questions
Q:

Do I need an ankle brace?
A:
If you are recovering from an ankle sprain or fracture, then you should definitely use an ankle brace to support your ankle while it's healing.
If you are a sportsperson and play an ankle injury-prone game like soccer, you should wear an ankle brace during the game. They provide support and protection to the ankle and help you prevent injuries or let you play even while you are recovering from an injury.
However, you should only wear them during the game, an over-reliance on them can lead to weaker ankles.
Q:

Is there an alternative to ankle braces?
A:
If you are using ankle braces to support your ankles during weightlifting or powerlifting, you can go for weightlifting shoes that are specifically designed to support your ankles.
If you are recovering from an ankle injury, you can try Kinesio Tapes to help provide support to the ankle and limit its movement.
Q:

What is the difference between Figure 8 ankle braces and Lace-up ankle braces?
A:
A figure 8 ankle brace is wrapped in a crisscross strapping pattern around the ankle that locks the ankle at a 90-degree angle. The Figure-8 design helps provide high-level ankle protection for ankle sprain recovery and you can use it for general ankle support.You can also use them while recovering from mild to intermediate ankle sprains.
Lace-up ankle braces on the other hand are just one step away from an actual cast and you should only use them in the case of extreme injuries or when recommended by your doctor.
Q:

How long should you wear an ankle brace?
A:
If you are using an ankle brace for support during strenuous activities like sports or Crossfit, you should only wear the brace as long as the activity lasts.
If you are using it for recovering from a sprain or fracture, your ankle needs constant support.You can only remove it while you are lying down.
You should not wear an ankle brace for long durations because an overreliance on them can lead to counterproductive effects, making the ankle weaker and more prone to injury.
Q:

Can I use an ankle brace for plantar fasciitis?
A:
You can use an ankle brace to treat plantar fasciitis as it provides compression in your foot to reduce swelling and help alleviate pain.
Patients can also wear a night splint for plantar fasciitis.
A night splint helps keep the plantar fascia stretched while sleeping, to help reduce pain in the morning.
Q:

Can I use an ankle brace for Achilles tendonitis?
A:
Achilles tendonitis occurs when the Achilles tendon has been overstressed or overworked.
This is usually caused by sports, especially if an athlete suddenly changes the intensity or amount of exercise.
Tight calf muscles and lack of flexibility can also cause stress to the tendon and over stretch it.
An ankle brace helps cushion the Achilles while providing pulsating compression to reduce swelling.
Q:

Can I use an ankle brace for a sprained ankle?
A:
Ankle braces are designed to help you avoid ankle sprains or recover from them.
In case of a sprain, any medical professional would advise limiting the movement of the ankle as much as possible and probably advise to use an ankle brace.
An ankle brace provides support, heat, and compression to the ankle, thus allowing it to heal faster.
Q:

How do I put on an ankle brace?
A:
Most ankle braces are easy to put on, you can either wrap around your ankle with velcro tape or lace them up.
A general rule to follow regarding the tightness of the brace, is that it should be tight enough to provide compression and support to the ankle, but should not be so tight that it causes discomfort or impedes blood flow.